An Invitation from the Outlook Editor
We hope that SBM feels to you a welcome home where you can connect with colleagues, learn about opportunities you wish to be a part of, and to access resources offered to support your professional activities. In this issue of Outlook we have an exciting array of SIGs and committees demonstrating the vibrancy of our SBM community. I especially invite you to read not only about activities relevant to your own SIG but to view other sections of Outlook to consider nominating yourself or someone for an award, to learn what workshops and seminars are being planned for at our next meeting in Philadelphia, and to get links to resources that may help in your clinical work in primary care, among other things. I do hope that you take the few minutes to see what other SBM members are up to - just because you don't belong to a certain SIG does not mean there is not information there that you may find of great interest.
Behavioral Medicine is Under Attack! SBM Responds
Maybe you've heard them, the none-too-subtle threats to social and behavioral science. Congressional representatives and even a few scientists are making them.
In a September 30, 2013, opinion piece for USA Today, "Rethinking science funding," House Majority Leader Eric Cantor, (R-VA) and Chairman of the House Committee on Science, Space and Technology and Representative Lamar Smith, (R-TX) wrote they "have recently seen far too many questionable grants, especially in the social, behavioral and economic sciences" funded by NSF.
Sen. Tom Coburn, (R-OK) repeatedly calls for the elimination of NSF's Social, Behavioral and Economic Sciences Directorate, and has questioned whether "these social sciences represent obvious national priorities that deserve a cut of the same pie" as other sciences.
In a Forbes opinion piece (October 7, 2013), scientist Henry I. Miller wrote that "projects carried out by its [NIH's] National Center for Complementary and Alternative Medicine (NCCAM) — which was in the first place the brainchild not of scientists but of politicians — are clearly a weak link."
The question is: What is SBM doing to stem these attacks. The answer? A lot!
Many of SBM's core activities (such as Annals of Behavioral Medicine and Translational Behavioral Medicine: Practice, Policy, Research, and our Annual Meeting) not only advance the science, they draw favorable attention to behavioral medicine from the scientific community; such focus serves as one form of effective rebuttal. To augment these activities, a core group of SBM members focuses on strategies that draw attention from the health policy community. SBM's President Dawn K. Wilson, PhD; Health Policy Committee led by Marian L. Fitzgibbon, PhD; and the Public Policy Leadership Group (PPLG) led by Sherry L. Pagoto, PhD, work hard to showcase our evidence-based research and the breadth and depth of our understanding of health and disease prevention, all of which serve the public good. They strive to:
Shine the national spotlight on the contributions of SBM and behavioral medicine
Inform and educate policy makers
Respond rapidly to the need for action
Shining the national spotlight on behavioral medicine contributions and solutions
Society presidents often serve as spokespersons, addressing audiences from a highly respected "pulpit." SBM President Dawn K. Wilson, PhD, has used her pulpit more than once to influence high-level federal officials. At the invitation of Trust for America's Health Executive Director Jeffrey Levi, PhD, Dr. Wilson delivered a September 2013 presentation to the national Advisory Group on Prevention, Health Promotion and Integrative and Public Health in Washington, DC. She clearly delineated the science and contributions of behavioral medicine that help prevent costly chronic diseases. Established by President Obama as part of the Affordable Care Act (ACA), the Group advises the National Prevention Council, which is responsible for developing public, private, and nonprofit partnerships that leverage opportunities to improve our nation's health. The Council comprises cabinet secretaries, chairs, directors, or administrators of federal departments.
Dr. Levi's invitation reflects the fruit of many months of Dr. Wilson's targeted outreach to strategic policy partners. During more than a dozen face-to-face visits, other societies' and organizations' leaders shared their high regard for SBM and welcomed Dr. Wilson's central message: working together to influence health policies amplifies our voices and heightens our impact. Plans are now underway for a policy summit at the 2014 SBM Annual Meeting, where leaders can continue this exciting conversation.
Positioning behavioral medicine practitioners within the primary care and clinic setting can produce favorable outcomes as patients adopt healthy habits, lose weight, and increase their exercise. To help accomplish this, members of the Public Policy Leadership Group (PPLG) recently published editorials on behalf of SBM in high-impact journals making the case for Centers for Medicare and Medicaid Services (CMS) reimbursement of behavioral weight loss interventions. One piece, by Drs. Sherry L Pagoto, Stephenie Lemon, and Jessica Whiteley appeared in the New England Journal of Medicine; another, by Drs. Sherry L Pagoto, Stephenie Lemon, Lori Pbert, Brent Van Dorsten, and Jessica Whiteley appeared in the American Journal of Preventive Medicine.
"Ban Indoor Tanning for Minors," an SBM Position Statement by SBM members Drs. Sherry Pagoto, Joel L Hillhouse, Carolyn J. Heckman, Elliot J. Coups, Jerod L. Stapleton, David B. Buller, Rob Turrisi, June K. Robinson, and Alan Geller, MPH, RN, puts us in league with leading societies such as the American Academy of Pediatrics that has also advocated for this ban. The Statement also conveys our concern for the public's health.
Recognizing the crucial role that physical activity plays in reducing obesity, Health Policy Committee members Sandy J. Slater, PhD, and Natalie Colabianchi, PhD, authored an SBM position statement supporting robust, well-designed, safe and accessible community parks. The position aligns with federal legislation introduced by Sen. Kay Hagan (D-NC), which seeks federal funding for park revitalization, demonstrating to the Senator and her like-minded colleagues that SBM welcomes opportunities to inform policy with scientific evidence.
Informing and educating policy makers
Direct contact with federal legislators and their health aides affords a prime opportunity for impacting policy. Since 2011 SBM Board members have been visiting federal legislators' offices, where, among other aims, they encourage legislators to protect NIH funding for the social and behavioral sciences and funding for the Prevention and Public Health Fund. Board visitors share concrete, vivid examples of NIH-funded SBM research and interventions that improve the health of legislators' constituents.
When Sen. Tammy Baldwin, (D-WI), recently introduced the "Next Generation Research Act," designed to increase opportunities for early-career scientists, PPLG members saw this as a chance to review the bill and provide feedback to strengthen it.
Increasingly, policy makers focus on "return on investment," asking investigators to show how interventions reduce healthcare costs. Health Policy Committee members Edwin Fisher, PhD; Ben Gerber, PhD and Lisa Sharpe, PhD, are drafting a policy brief showing how certain diabetes interventions reduce costly hospital and emergency department admissions. The Health Policy Committee will continue to develop briefs that promote behavioral medicine interventions within an economic context.
Dr. Wilson has also used the power of the SBM pen, adding SBM's signature to a letter to President Obama protesting use of Prevention Funds for setting up health exchanges as well as to a letter to NIH Director Francis Collins reinforcing that a key component of the agency's mission is to support behavioral and social science and economics research.
Collaborating with like-minded partners is another hallmark of effective policy work and SBM was pleased to join the Consortium of Social Science Associations (COSSA) in sponsoring a September 25, 2013, congressional briefing, "What's Ailing America: Shorter Lives, Poorer Health." The briefing highlighted recent Institute of Medicine report findings.
Responding Rapidly
PPLG and Health Policy Committee members stay on the alert for opportunities that warrant member action. With increasing frequency, electronic alerts reach SBM members' in-boxes, urging them to contact their legislators by using our easy online tool. In the past few months, SBM members have encouraged their representatives to:
Expand the Medicare definition of "physician" to include clinical psychologists
Oppose cuts to nutrition programs
Support legislation that would increase the quantity and quality of local outdoor recreational areas
If you want to play a part in our policy efforts, respond to these alerts! The online tool makes it easy to quickly support legislation that pushes our collective agenda forward or express concern about legislation that threatens to impede our progress. By emailing dwilson@sbm.org you can volunteer to help; new energy is always welcome.
The aforementioned attacks notwithstanding, this is an exciting time for SBM and the field of behavioral medicine. A great deal of media and other public attention emphasizes the value of behavior change and the science that supports it. Champions of health prevention reside within Congress, the current administration, and state legislatures. Engaging in public policy work is a choice – one that SBM's leaders are making, not only to thwart attacks but more importantly to convey rightful pride in members' accomplishments and serious scientific work.
President's Message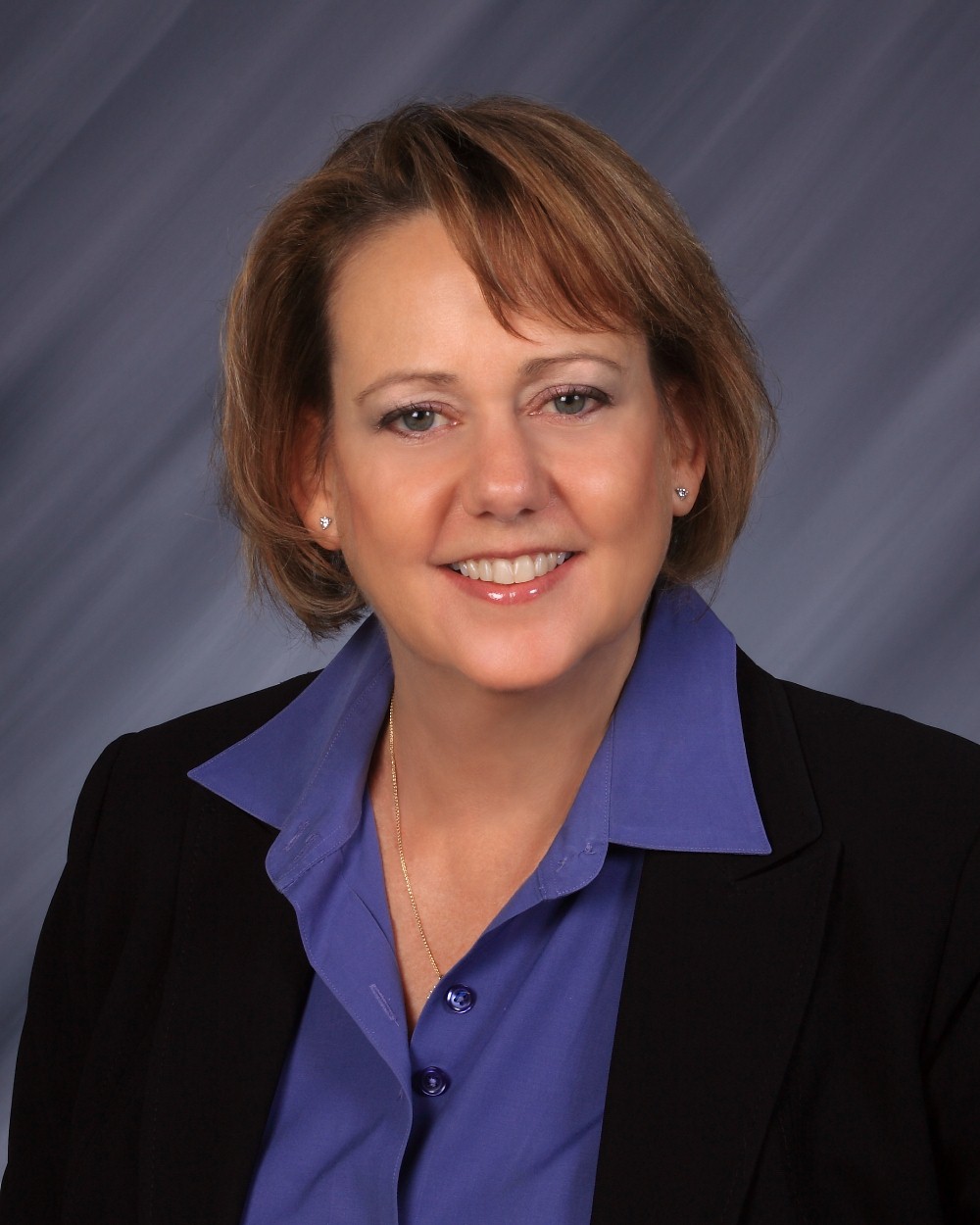 Dawn K. Wilson, PhD
Behavior Matters: The Impact and Reach of Behavioral Medicine Part 2
This continues to be an exciting time for the field of behavioral medicine, given the increasing national attention on public health issues that highlight the need for behavioral and social science approaches for preventing and treating chronic diseases. I highlight some of the key areas in which the leadership of the Society of Behavioral Medicine is working hard to continue to protect and grow the future of our field. Two important lessons that I have learned in the past year as I have reached out to partner with other organizations are 1) that our strength lies in our ability to provide evidence-based approaches for developing effective interventions in real life settings and 2) that the multidisciplinary nature of our society continues to thrive and position us well for the future that will embrace more complex models of understanding health and disease prevention.
Over the past several months, national agendas have increasingly focused on the importance of behavioral and social sciences as related to prevention, health promotion, health care, and policy issues. You may have seen the recent editorial by Dr. Robert Kaplan (Director of the Office of Behavioral and Social Sciences Research at the National Institutes of Health) Stirred, Not Shaken: The Social Sciences Are Already Shaking, in response to a recent attack on the field of behavioral and social sciences by Nicolas Christakis in The New York Times (July 19, 2013) (Error! Hyperlink reference not valid.). Christakis argued that while traditional departments in the natural sciences have been replaced by more dynamic cross-disciplinary teams of scholars, the social sciences have stagnated. Dr. Kaplan elegantly notes that while new programs in the natural sciences have evolved over the years so, too, have programs in the social sciences and he provides specific details of many new national ones including programs in Public Health and Population Sciences, Behavioral Economics, Social System Design and Engineering for human problem solving, as well as in transdisciplinary fields that include personal health informatics and computer human interactions. In short, Dr. Kaplan notes that the new generation of behavioral and social scientists are actively addressing the most serious problem we now face which is disease burden.
More recently the F as in Fat: How Obesity Threatens American's Future report (http://healthyamericans.org/report/108), released by the Trust for America's Health (Executive Director Jeffrey Levi, Ph.D.) and Robert Wood Johnson Foundation (President and CEO Risa Lavizzo-Mourey, M.D., MBA) showed that rates of obesity are stabilizing for the first time in the past three decades. Many states have reported progress in halting childhood obesity rates last year. Furthermore last month the Centers for Disease Control and Prevention (http://healthland. time.com/2013/08/06/why-obesity-rates-are-falling-among-preschoolers) reported decreases in obesity rates among low-income preschoolers.
Exciting work by our society members is addressing the obesity prevention issue specifically in preschoolers. For example, Dr. Marian Fitzgibbon and colleagues have addressed the challenge of childhood obesity by developing and assessing individual-level behavior change interventions for non-Hispanic black and Hispanic preschool children. In a recent study with preschoolers in low-income, inner-city settings, they found obesity rates of 17% and 22% among non-Hispanic black and Hispanic children, respectively. The research team's school-based efficacy trial, "Hip Hop to Health," reduced increases in BMI in preschool children at two-year follow-up (1). In a subsequent study, they also successfully adapted the program for delivery by classroom teachers (2). The team is currently disseminating "Hip Hop to Health" more widely through the Expanded Food and Nutrition Education Programs (EFNEP) and Supplemental Nutritional Assistance Program Education (SNAP-Ed).
Although we are making progress in the obesity prevention area, and while the statistics are encouraging; the reality is that obesity continues to be a serious problem throughout the US with 20% of residents in every state still obese and with 13 states still showing obesity rates as high as 30% (http://healthyamericans.org/ report/108). Furthermore, 18% of deaths among black and white adults have been shown to be attributable to obesity according to the Columbia University's Mailman School of Public Health report which also indicated a higher than 5% mortality rate than previously attributed to obesity. This has led investigators and policy makers to join together in thinking about new ways to frame the treatment and management of multiple morbidities by advocating for health behavior interventions that promote healthy lifestyles to improve behavioral health and quality of life outcomes across disease categories. Behavioral interventions that integrate self-management approaches can improve multiple disease outcomes, which is particularly important given the increasing prevalence of multi-morbidity and synergistic relationships between disease-related risk factors. For example, although most chronic disease interventions target single-disease outcomes, a recent trial demonstrated a self-management behavioral intervention improved both cardiovascular and diabetes outcomes (3). A pre-conference workshop that is a joint collaboration with the International Society of Behavioral Medicine (President Joost Decker, Ph.D.), Division 38, Health Psychology, of the American Psychological Association (President Kevin Masters, Ph.D.) and the Society of Behavioral Medicine (Chair of the Multi-morbidities Special Interest Group Jerry Suls, Ph.D.) will be addressing this important area of assessing and treating multiple morbidities at the up-coming 35th Annual Society of Behavioral Medicine conference in Philadelphia April 23-26th, 2014. Be sure not to miss it!
These are challenging but also exciting times for us. The leadership of our society is working hard to build important and strategic collaborations with many like-minded organizations as we continue to deal with challenges in advancing the future of our field, especially given sequestration and recent attacks. I look forward to highlighting our collaborating partners on our website in the coming months. Over next few months we will also engage in important strategic planning for our society to continue to grow and support the future of behavioral medicine.
Keep up the good work!
Sincerely,
Dawn K. Wilson, Ph.D.
President
Twitter @SBMPresident
1) Fitzgibbon ML, Stolley MR, Schiffer L, Van Horn L, KauferChristoffel K, Dyer A. Two year follow-up results for Hip-Hop to Health Jr.: a randomized controlled trial for overweight prevention in preschool minority children. The Journal of Pediatrics. 2005;146(5):618-625.
2) Fitzgibbon ML, Stolley MR, Schiffer L, Braunschweig CL, Gomez SL, Van Horn L, Dyer A. Hip-Hop to Health Jr. Obesity Prevention Effectiveness Trial: post-intervention results. Obesity. 2011;19(5):994-1003.
3) Powers BJ, Olsen MK, Oddone EZ, Bosworth HB. The effect of a hypertension self-management intervention on diabetes and cholesterol control. The American Journal of Medicine. 2009;122:639-646.
Support Student-member Attendance at SBM 2014! Donate Here
Two years ago SBM student member and Chair of the Student Special Interest Group Julie Cessna submitted her poster abstract - with mixed feelings. "I really valued the chance to present my work and learn more about the field of behavioral medicine," she recalls, "but I worried about coming up with the money to cover all the meeting costs." Her institution provided some support, for which she was grateful, but still, even though the meeting is reasonably priced, travel and lodging expenses add up, she noted. "At home," Julie said, "I can live on ramen noodles when I have to, but on the road…not so easy!"
When she discovered that SBM offers a number of meeting-related student volunteer opportunities in exchange for a registration fee reimbursement, she jumped at the chance. Unfortunately she did not get a slot; the number of applicants exceeded the number of slots. Always one to persevere, Julie applied for a slot again last year. "I was lucky enough to receive one," she said, "and appreciated not only the financial help but the opportunity to serve and give back to SBM."
Sequestration has cut many federal research grants, and many students, like Julie, face the prospect that their funds won't quite cover meeting costs. So, this year, SBM would like to expand the number of student volunteer slots. But we need your help!
IF YOU DONATE: WE'LL CREATE MORE VOLUNTEER SLOTS FOR SBM STUDENTS! Every dollar donated will help us reach the $156 needed to award an additional student volunteer slot. More dollars = more slots = more student attendance at SBM 2014!
Now Accepting 2014 Membership Renewals
With record breaking membership numbers and record breaking Annual Meeting attendance, 2013 has been an outstanding year for the Society of Behavioral Medicine. As year-end approaches we look forward to another stellar year, complete with high-profile Annual Meeting speakers, additional opportunities to engage through Special Interest Groups, growing our social media networks, and continuing efforts to shape health policy.
Over the past year SBM has worked to cultivate relationships with like-minded organizations and policy makers in hopes of creating coordinated and combined efforts that promote and support sound health policies, combat threats to federal funding and advocate for behavioral and social science research. Together we can help create a future of good health for all Americans.
The SBM Board of Directors is eager to continue expanding the reach of behavioral medicine. We hope that you continue your membership so you can join us in these exciting endeavors.
Renew your membership online or by filling out the hardcopy membership form and returning it to the SBM national office.
SBM would not have had such a successful year without the contributions of its members, so we sincerely thank you for your commitment and hope you decide to continue your membership in 2014!
2014 Society of Behavioral Medicine Achievement Awards: Applications Open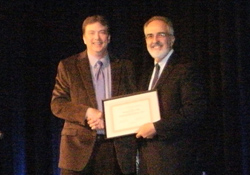 The Society of Behavioral Medicine is now accepting applications for its 2014 Achievement Awards. For detailed information about the awards and/or how to apply, please visit the Call for Awards page on the SBM website. Awards will be presented at the 35th Annual Meeting & Scientific Sessions of the Society of Behavioral Medicine, April 23-26, 2013, in Philadelphia.
Awards:
Distinguished Scientist Award
Selection for the Distinguished Scientist Award will be based on total career achievement. Nominees must have achieved great scholarly distinction (i.e., made a series of distinguished empirical contributions or contributed substantially to the development of new theories or methods).
Alere Wellbeing Research to Practice Award
The Alere Wellbeing Research to Practice Award recognizes an individual's contributions and exemplary work in translating or extending behavioral medicine from research into practical application, dissemination, or implementation. Eligible candidates may have made substantial contributions to any phase of translational work, including a) development of new and effective dissemination or implementation strategies, b) promoting uptake of effective, sustainable health promoting interventions into new contexts; or c) fostering development of practice-based research.
Early Career Investigator Award
Selection of the Early Career Investigator Award will be based on total career achievement and review of a representative published paper.
Outstanding Dissertation Award
SBM will recognize excellence in Student/Trainee Members' research through the Outstanding Dissertation Award.
Distinguished Student Awards
SBM will be offering the Distinguished Student Awards from funds raised through the Advocacy & Membership Development Campaign and funds donated by Springer Science + Business Media. These awards will be provided to students who demonstrate outstanding academic and professional potential in the field of behavioral medicine.

Excellence in Research
Excellence in Service Delivery
Travel Scholarship

Distinguished Research and Clinical Mentor Awards
For many, there was one individual who stood out during training. It may have been an advisor or faculty member who took a special interest in our work. This award recognizes these individuals for their outstanding service as a mentor in clinical or research settings.
Excellence in Behavioral Medicine Training Program Award
The purpose of the Excellence in Behavioral Medicine Training Program Award is to identify and honor a training program at any level that provides behavioral medicine training. The training program in question can be research and/or clinically focused and can occur in any discipline, though programs with an interdisciplinary approach will also be considered.
For more information about the award nomination process including criteria and submission instructions, please visit www.sbm.org.
Nomination and Application Submission Information
Please note: The deadline for submission of all 2014 SBM Achievement Awards applications and supporting materials is 11:59 p.m. Eastern time, November 15, 2013. All applications must be submitted via the SBM website, www.sbm.org, by this deadline in order to qualify as a 2014 award nomination. All award winners will be notified via e-mail by no later than February 2014 from the SBM national office.
For questions regarding the achievement awards, please contact the SBM national office:
Benjamin Stumpf
Program Manager
E-mail: bstumpf@sbm.org
Phone: (414) 918-3156
Awards Committee Overview
Laura L. Hayman, RN, PhD, FAAN, Awards Committee Chair
Each year at its Annual Meeting, the Society of Behavioral Medicine acknowledges the contributions of scientists, clinicians, and training programs with formal awards.
Why are the awards given? Our society is fortunate to have members who have made many outstanding contributions to developing the evidence for understanding the etiology of important human diseases, for designing and testing evidence-based interventions, and for promoting translations of research into practice. We believe it is important to recognize these contributions, both to reward people for their exemplary work and to feel a sense of pride in the accomplishments of our colleagues. Our members are at multiple career stages so we have chosen to recognize both senior and junior scientists. We also recognize the importance of outstanding educators and training programs, responsible for preparing the future generations of scientists and clinicians.
Who is charged with selecting the awardees? The Awards Committee is the standing committee charged with selecting recipients of the Distinguished Scientist Award, Early Career Investigator Award, and Alere Wellbeing Research to Practice Award, and with ratifying the award recipients under the purview of the Education, Training, and Career Development (ETCD) Council. The Committee is composed of senior members of the Society of Behavioral Medicine, currently Laura L. Hayman, RN, PhD, FAAN, (chair), Ed B. Fisher, PhD and Redford B. Williams, MD. Every year one member rotates off and a new member is selected by the Chair and approved by the President. The qualifications for each award are listed elsewhere in this newsletter.
What is the process for selecting awardees? Nominations are requested in this newsletter and on the SBM website and are due on November 15, 2013. The types of materials requested are curriculum vitae, supporting letter, and papers, as appropriate. For the Distinguished Scientist Award, Early Career Investigator Award, and Alere Wellbeing Research to Practice Award, each committee member independently reviews the qualifications and rates them. The ratings are then discussed by the committee and a final selection is made. The committee has the challenge of identifying one person, when often we have many very deserving individuals. We are very proud of the accomplishments of the recipients but at the same time recognize that others are meritorious as well.
The ETCD Council selects recipients of the Outstanding Dissertation Award, Distinguished Student Awards, Distinguished Research and Clinical Mentor Awards, and the Excellence in Behavioral Training Program Award based on the applications submitted online, following a similar process. Special Interest Groups award members within their groups and are asked to nominate candidates for the general awards. The President of the Society of Behavioral Medicine also recognizes the contributions of professional service to the Society.
We hope this brief explanation is helpful to understanding why and how awards are given. Please join us in the process, both in nominating deserving recipients and in joining us at the ceremonies recognizing their work.
Update on Education, Career Development, and Training Activities at SBM
Nicole Zarrett, PhD, ETCD Council Chair
The Education, Training and Career Development (ETCD) Council has been active on a number of fronts to meet the professional development needs of SBM members at all stages of their careers. Below are some details regarding the programs offered to SBM members throughout the year, and a preview of sessions planned for the 2014 Annual Meeting in Philadelphia!
SBM offers a year-round, web-based Consultation Program that is designed to facilitate the exchange of information and resources between SBM members. Prospective consultees can identify expert consultants on the website and contact them with specific questions pertaining to scientific topic areas as well as career development issues. Currently, consultants are available from the Spirituality and Health Special Interest Group (SIG), Physical Activity SIG, Cancer SIG, Integrated Primary Care SIG, Obesity & Eating Disorders SIG, and Child & Family Health SIG, and from the ETCD Council for Clinical Career Development Issues.
Resources will expand as we accrue mentor volunteers spanning even more areas of expertise. Whether you are a postdoc looking for advice on negotiating your first job, or a full professor delving into a new area of research, your fellow SBM members may be able to provide the knowledge and guidance you need. To access the consultants' contact information, log into the Members Only section of the website and click on the link to the Consultation Program, https://www.sbm.org/membership/members/consultation.
Programs Planned for 2014 Annual Meeting: Every year, the ETCD Council organizes Expert Consultations, and this year we will be offering these sessions again during the midday. These are great opportunities for trainees and junior members of SBM to network with senior members in an informal setting. Also offered on an annual basis is the Graduate Research Panel, a forum in which faculty with experience in mentoring students in research activities, theses, and dissertations provide advice and answer questions on a variety of topics.
The Poster Mentoring program will be offered during the 2014 meeting, and will once again offer the chance for SBM Student/Trainee members to interact on a one-to-one basis with an SBM Senior member for supportive conversations and guidance. Selected participants (random drawing for all current student/trainee members who opted to be considered) are paired with a senior member who will attend your poster presentation and talk with you. It is our hope that an engaging conversation will encourage discussion around research topics, presentation tips, career tracks and goals, or anything else that may come up. SBM strives to engender a unique culture of gracious and personal, one-on-one communication in the interest of member development which offers the chance to meet someone new, and speak with them face-to-face about your goals and questions at this year's meeting.
For 2014, we are planning programs focused on traditional and alternative funding opportunities, teaching behavioral medicine, career development, Federal and military career opportunities, and an engaging workshop on creating an effective elevator speech. By collaborating with SIGs and identifying new areas of need, the council's members hope that these new initiatives, coupled with longstanding ones, will offer you multiple chances to increase your professional network, and identify your place in the future of behavioral medicine.
Finally, I would like to welcome our newest Council members, Margaret Clayton, PhD, APRN, and Amy Huebschmann, MD!
Ethnic, Minority & Multicultural Health SIG Update
Hayley S. Thompson, PhD, Ethnic, Minority & Multicultural Health SIG Chair
As of the writing of this article, the Patient Protection and Affordable Care Act, passed in 2010, stands as federal law. Yet, there is continuing opposition to its implementation in many segments of government and the general populace. Although controversial, many see this legislation as a critical part of the contemporary efforts to eliminate the longstanding racial, ethnic, and socioeconomic disparities in the United States. These efforts require evidence-based consultation and intervention to improve health outcomes among those who are medically underserved. SBM's Ethnic Minority and Multicultural Health (EMMH) SIG strives to be in the forefront of preparing clinicians and researchers to be leaders in these areas. As part of our mission, we have proposed an exciting slate of events that should be of interest to all SBM members. The EMMHSIG Planning Committee includes Heather Honore Goltz, Jean Yi, John Wiebe, Sabrina Ford, Jamilia Sly, Sarah Miller, Cathy Meade, Quin Lu, Yendelela Cuffee, Rosalie Torres Stone, Kimlin Ashing-Giwa, and SIG Co-Chair, Frank Sotelo.
Under the leadership of Drs. John Wiebe, Sabrina Ford, and Cathy Meade, our SIG has proposed a timely pre-conference day course at our annual SBM meeting in Philadelphia titled, "Assessment Strategies and Methodologies for Research with Diverse Population." This course will present the evidence base for developing, adapting and translating research instruments, interventions and materials for diverse, multilingual and multiethnic audiences. Drawing from the current literature and the extensive backgrounds of the presenters, didactic and interactive examples will illustrate the application of an empirical base for developing instruments and interventions across diverse languages, literacy level and cultures. Specific topics that will be discussed include best practices for translating instruments, processes to simultaneously develop assessment instruments, statistical assessment of measurement invariance, and transcreation steps that take into account culture and literacy to enhance the saliency of an intervention.
The theme of rigorous methodology in disparities research will continue in our proposed symposium titled, "Peer Review of Community-Based Participatory Research (CBPR) in Health Disparities and Stakeholder Engagement in the Research Process." CBPR is a philosophical framework to research that focuses on relationships between academic and community partners to address health issues relevant to specific communities. However, few guidelines exist for regulation and oversight at the institution level (e.g., IRB, grants and contracts administration) and evaluation of research proposals using the CBPR framework (e.g., grant reviews, publications). In order to provide insight into these challenges, we have identified an experienced panel of researchers who have successfully used CBPR to address health disparities and are experienced in the grant review process. Presenters will address 1) internal/institutional considerations in CBPR (e.g., working with IRBs, grants management and resource sharing); 2) community engagement and resource sharing; 3) methodological rigor and best practices in CBPR proposal and manuscript writing; and 4) current standards in CBPR proposal and manuscript review. Research training is also a focus for the EMMH SIG. Along with the Education, Training, and Career Development Council, we have proposed to host a midday meeting that will focus on career development awards and funding opportunities from various national research entities including the National Cancer Institute (NCI), National Heart, Lung and Blood Institute (NHLBI), and the Veterans Administration Health Services Research and Development (VA HSR&D) Service, to support student researchers and junior investigators from diverse and under-represented racial, ethnic and sociodemographic backgrounds. The meeting will include a panel discussion led by representatives of NHLBI, with a focus on diversity supplements, the VA HSR&D Research Career Development Program, and NCI's Continuing Umbrella of Research Experiences (CURE) program. We hope to facilitate networking between potential candidates for these awards and potential mentors. Potential candidates are encouraged to bring a 1-2 page summary of a potential proposal to the meeting and be prepared to discuss their ideas with program representatives and past award recipients. The panel discussion will be followed by roundtable discussions.
Finally, in a departure from years past, the EMMH SIG will hold its business meeting in the evening as part of an off-site networking and social event for its members. We will continue our tradition of presenting abstract awards to a student/trainee and an early investigator. We will also present an award recognizing excellence in mentoring to a senior faculty member who is also an SBM member, as well as elect new SIG chairpersons.
We hope that SBM members are as excited about these activities as we are. See you in Philadelphia!
General News from the Health Decision Making SIG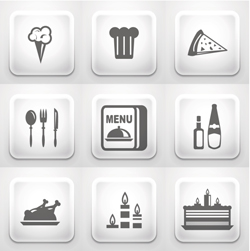 We are looking forward to the 35th annual SBM meeting, April 23-26th, in Philadelphia, and have several SIG sponsored events planned. First, our Health Decision Making SIG breakfast meeting will be held Thursday April 24th from 7:30 am to 8:30 am. Attending will be a great way to hear about Health Decision Making programming for this meeting, will provide an opportunity to exchange ideas about new SIG activities going forward, and allow for some relaxed time to network with other colleagues in the field. Second, in conjunction with the Cancer SIG, the Health Decision Making SIG will be co-sponsoring a midday meeting which will be held Thursday April 24th at 11:40 am, entitled, "Education and Decision Aids to Advance Health: A Showcase of the Latest Software." This event is planned as a forum to exchange ideas and foster potential collaborations among researchers interested in electronic educational and decision aids. Finally, the Health Decision Making SIG is sponsoring three interesting symposium submissions. The first addresses challenges and opportunities associated with using health decision making theories in behavior change interventions. The second submission addresses decision making and genomic technologies. The final symposium submission addresses social, affective, and cognitive neuroscience in health decision making. We are hopeful that one or more of the symposiums will be accepted. See you in Philadelphia!
Hot Topics in Health Decision Making
Financial Incentives in Behavioral Medicine: A Complex Issue
Arlen C. Moller, PhD, Health Decision Making SIG Outlook Liaison
Erika A. Waters, PhD, MPH, Health Decision Making SIG Co-Chair
Jennifer L. Hay, PhD, Health Decision Making SIG Chair
Researchers and practitioners interested in Health Decision Making may also be interested in how financial incentives are being used to promote healthier choices. Financial incentives are increasingly used as components of health behavior interventions, yet the long-term efficacy of interventions that rely heavily on this tool is actively debated.
One context for growth in popularity of financial incentives has been within employer or insurer sponsored wellness programs. Several surveys of large U.S. employers have documented a trend toward more frequent use of incentives within such programs, as well as increases in the median cash value of those incentives. Provisions within the U.S. Patient Protection and Affordable Care Act (PPACA) are designed to encourage employers and insurers to link incentives to healthier choices (Pear, 2013). This provides a clear opportunity for Health Decision Making SIG members to work with organizations to design and implement evidence-based programs.
Another important context is in the recent proliferation of web and smartphone apps designed to promote healthy behavior using financial incentives as the primary change promoting tool (e.g., StickK, Gympact, Earndit). Collectively, these apps have attracted millions of users (and revenue). Health Decision Making SIG members could contribute to improving many of these incentive-based mHealth interventions.
Further, financial incentives are applied to an extremely wide range of health behaviors, perhaps wider than any other strategy or technique used in behavioral medicine (e.g., self-monitoring, social support, motivational interviewing, etc.); this includes payments for participation and for performance, and in contexts that include alcohol and drug abuse treatment, drug adherence, behavioral adherence, diet, physical activity, weight loss, smoking cessation, vaccination, annual screening completion, and even the promotion of the use of birth control or sexual abstinence. Health Decision Making SIG members are uniquely well suited to working across different health behavior silos.
Unquestionably, payments can be a powerful tool with wide reaching appeal; and researchers from the SBM community have made significant contributions to a growing literature evaluating the efficacy of interventions that feature payments (Hanoch & Finkelstein, 2013; Lussier, Heil, Mongeon, Badger, & Higgins, 2006; Lynagh, Sanson-Fisher, & Bonevski, 2013; Volpp, Pauly, Loewenstein, & Bangsberg, 2009). However, surprisingly few studies have demonstrated that interventions featuring financial incentives as their centerpiece produce sustainable, long-term change after the payments have ended. Achieving sustainable results has proven especially challenging when incentives are used to promote changes in lifestyle, such as for improving diet, increasing physical activity, or promoting weight loss (Burns, Donovan, Ackermann, Finch, Rothman, & Jeffery, 2012; Paul-Ebhohimhen & Avenell, 2007). Some authors have raised concerns that financial incentives may be experienced as subtly or even overtly coercive - problematic in itself, and a dynamic that may also disrupt internalization of motivation and habit formation, thereby contributing to problems with sustainability (Moller, Buscemi, McFadden, Hedeker, & Spring, 2013; Moller & Deci, in press; Moller, McFadden, Hedeker, & Spring, 2012). For example, a program using financial incentives to encourage participation in a health risk assessment at Penn State was recently met with significant resistance from faculty and staff who considered the incentives coercive (Singer, 2013). Others have expressed concerns over the potential for payments to produce unintended consequences, like cheating, deception, or taking unhealthy shortcuts.
Are financial incentives in behavioral medicine a panacea or coercive scourge? It should be clear from the discussion above that the issue is much more complex than broad stroke indictments or endorsements can convey. Given the rising popularity of using payments in behavioral medicine in countless different ways, a much more nuanced understanding of these issues is required. To this end, we think members of the Health Decision Making SIG are well positioned to take a lead role in fleshing out these nuances in our research, implementing them in practice, and communicating them more effectively to others who may be designing incentive-based interventions without attending to evidence-based practice. Toward exploring these and related issues in greater depth, this year's SBM conference in Philadelphia will include an exciting Opening Keynote Debate featuring Dr. Kevin Volpp and Dr. Pedro Teixeiria. Dr. Ken Resnicow will moderate the debate, titled "Promoting Health Behavior Change: Behavioral Economics Meets Self-Determination," to be held on Thursday April 24th 2014 from 10:30am to 11:30am. We hope that many of you with interests in health decision making will attend!
References
Burns, R. J., Donovan, A. S., Ackermann, R. T., Finch, E. A., Rothman, A. J., & Jeffery, R. W. (2012). A theoretically grounded systematic review of material incentives for weight loss: Implications for interventions. Annals of Behavioral Medicine, 44, 375-388.
Hanoch, Y., & Finkelstein, E. A. Health psychology meets behavioral economics: Introduction to special issue. Health Psychology, 32, 929-931.
Lynagh, M. C., Sanson-Fisher, R. W., & Bonevski, B. (2013). What's good for the goose is good for the gander. Guiding principles for the use of financial incentives in health behaviour change. International Journal of Behavioral Medicine, 20, 114-120.
Lussier, J. P., Heil, S. H., Mongeon, J. A., Badger, G. J., & Higgins, S. T. (2006). A meta-analysis of voucher-based reinforcement therapy for substance use disorders. Addiction, 101, 192-203.
Moller, A. C., Buscemi, J., McFadden, H. G., Hedeker, D., & Spring, B. (2013). Financial motivation undermines potential enjoyment in an intensive diet and activity intervention. Journal of Behavioral Medicine. Retrieved from http://link.springer.com/article/10.1007/s10865-013-9542-5
Moller, A. C., & Deci, E. L. (in press). Psychology of getting paid: An integrated perspective. In E. Bijleveld & H. Aarts (Eds.), The psychological science of money. Springer.
Moller, A.C., McFadden, H. G., Hedeker, D., Spring, B. (2012). Financial motivation undermines maintenance in an intensive diet and activity intervention. Journal of Obesity, 1-8.
Pear, R. (May, 2013). Employers get leeway on health incentives. The New York Times. Retrieved from http://www.nytimes.com/2013/05/30/business/new-rules-give-employers-leeway-on-use-of-health-incentives.html
Paul-Ebhohimhen, V., & Avenell, A. (2007). Systematic review of the use of financial incentives in treatments of obesity and overweight. Obesity Reviews, 9, 355-367.
Singer, N. (September, 2013). On campus, a faculty uprising over personal data. The New York Times, Retrieved from http://www.nytimes.com/2013/09/15/business/on-campus-a-faculty-uprising-over-personal-data.html?smid=pl-share
Volpp, K. G., Pauly, M. V., Loewenstein, G., & Bangsberg, D. (2009). P4P4P: An agenda for research on pay for performance for patients. Health Affairs, 28, 206-214.
Multi-Morbidities SBM Special Interest Group Update
Jerry M. Suls, PhD, Multi-Morbidities SIG Chair
There has been a tendency in behavioral medicine to focus on one physical condition at a time. This is not surprising: randomized clinical trials testing a treatment for a particular condition usually excludes patients who also have other conditions. Studying one disease at a time limits confounding and is usually more manageable for researchers. However, multi-morbidities (i.e., 2 or more physical diseases) are prevalent, often have common risk factors, and may be the targets of similar behavioral interventions. Furthermore, there is mounting evidence that treatments for certain diseases can increase the risk for others. For example, cancer treatments, such as radiation therapy and chemotherapy, can increase cardiac dysfunction. Lastly, one has to pose the question of how generalizable are results with patients who suffer from only a single condition. (A companion question is how difficult is it to find such individuals?) The "Multi-Morbidities Special Interest Group" was organized to be a forum to discuss and promote advances in prevention, treatment, common biological mechanisms and health policy with respect to multi-morbidities. (Some researchers and practitioners prefer the phrase, "Multiple Chronic Conditions" or MCC, to multi-morbidities.) Please consider joining the "MM Sig."
At its first SIG Meeting, during the 2013 Annual Meeting of SBM, there was a lively and enlightening discussion. One attendee observed that it was important for Multi-Morbidities to be promoted as a topic in the journals, at professional conferences and before important governmental agencies (including NIH) to make sure the focus was not only on "disease silo's." Another attendee emphasized that clinical guidelines that do not take into account co-occurring disease conditions fail to fully address needs of a large proportion of patients, especially older adults. Other discussion focused on the need for certain kinds of epidemiological and health care information. Although there are data on the associations between demographic variables and co-occurring physical conditions documentation of the temporal trajectories of multiple conditions (e.g., is one disorder manifested prior to another in a regular sequence?) is scarce. Another concern was that too little is known about the cumulative effects of co-occurring illnesses on quality of life. One voice noted that certain patterns of multi-morbidities are understudied, but in the field of cardiac diseases, there is attention paid to the co-occurrence of hypertension, diabetes, and kidney failure. Hence, cardiovascular behavior medicine may have lessons for other sub-disciplines. Finally, attendees noted that "frailty" and inflammation have broad applicability and may offer important insights for understanding, preventing and treating multi-morbidities. To continue the discussion, the SIG has a listserv; also look for a future announcement for the morning session of the Multi-Morbidities SIG at the 2014 SBM annual meeting.
In "multi-morbidity" news:
Multiple chronic conditions have become a major topic of interest for the U.S. Department of Health and Human Services and other organizations (see www.hhs.gov/ash/initiatives/mcc/index.html)?. For example, HHS outlines a strategic framework, a data base of MCC-relevant programs, tools and research initiatives. This website is a useful resource for behavioral medicine researchers and interventionists who want to familiarize themselves with the topic. The National Council on Aging, among other nonprofit and service advocacy organizations, has set as one of its strategic goals for 2020 to "Improve the health of 4 million older adults with multiple serious health problems through participation in cost-effective evidence-based programs." In the near future, one can expect a variety of governmental and other stakeholder initiatives for research support and evidence-based treatments for MCC's.
SBM has plans to have a Multi-Morbidities Workshop at the 35th Annual Meeting. Talks by experts will focus on how to best assess multi-morbidities, the role of self-management, mechanisms, and policy implications, especially in the context of the Affordable Care Act.
A useful resource is a special issue devoted to multi-morbidities published in the journal Preventing Chronic Disease: Public Health Research, Practice, and Policy in April 2013. Another resource is a detailed graphic that resulted from a special NCI-sponsored Workshop held in Utah in 2011. Although the focus of the meeting was on the intersection of cardiac and cancer diseases, featuring many leaders in psycho-oncology and cardiovascular behavioral medicine, the graph presentation has relevance to all multi-morbidities. (See http://cancercontrol.cancer.gov/brp/bbpsb/complex.html).
The Multi-Morbidities SIG has a listserv: MM_SIG@list.sbm.org
To post to this list, send your message to: mm_sig@list.sbm.org. You must subscribe to the listserv in order to post a message. To subscribe to the listserv, email Ben Stumpf at bstumpf@sbm.org.
Are You A Multiple Health Behavior Change Researcher? The Answer Might Just Be Yes . . .
Marcella H. Boynton, PhD, Multiple Health Behavior Change SIG Co-chair
The Multiple Health Behavior Change Special Interest Group (MHBC SIG) recently celebrated its 10 year anniversary. Now that the MHBC SIG is officially over a decade old, it is worth re-examining some of the reasons why we exist, how your work might well fit the definition of multiple health behavior change research, and the unique advantages proffered by MHBC SIG membership.
First, the MHBC SIG emphasizes that health behaviors are not orthogonal. For instance, not only do physical activity, healthy nutrition, and lower levels of risky decision-making tend to cluster together, but their unhealthy counterparts of poor nutrition, sedentary behavior, smoking, and substance use are also correlated. Some may think that targeting multiple behaviors is too complex, but research in multiple behavior change is uncovering ways in which multiple health behavior change interventions can be optimally designed for maximum effect. In addition, the simple observation that health behaviors tend to co-occur has an important implication: the underlying processes that drive health decision-making, such as self-efficacy, social norms, stress/coping processes, genetics, lack of health education, etc. have consequences for multiple health domains. In fact, numerous studies have found that health interventions aimed at addressing one health behavior frequently improve associated health behaviors not explicitly targeted by the original intervention. Effective behavioral health interventions, therefore, can and should help people target multiple areas in their lives. If you study multiple health behaviors, see patients with multiple risky behaviors, or examine factors that could apply to multiple health behaviors, then you should consider joining the MHBC SIG.
Second, the MHBC SIG recognizes the inherent synergistic benefit of interdisciplinary collaboration. Historically the medical model of psychology and health has generally been pathology-oriented, which means that many clinicians and health researchers define themselves by the health disorder that they are trying to understand and ultimately ameliorate. The MHBC SIG is different in that it emphasizes the interrelated nature of multiple health behaviors and outcomes through their common underlying mechanisms. This approach to health research is inherently interdisciplinary both because multiple health behaviors and outcomes are often examined using a unified theoretical context and because multiple underlying causes are frequently explored. Uri Bronfenbrenner's Ecological Systems Theory, and many similar multilevel, multi-process, or multi-stage theoretical frameworks exemplify the type of unified approach the MHBC SIG fosters. For those of you interested in interdisciplinary health research or who employ integrative theoretical frameworks in your work, you would likely find great value in MHBC SIG membership.
Finally, the complex nature of multiple health behavior research frequently requires the development and application of sophisticated research and quantitative methodologies, which not only benefits multiple health behavior research but also advances the field of behavioral medicine as a whole. The MHBC SIG not only welcomes researchers who focus on multiple health behaviors, but also those who develop and utilize innovative methods that can be applied to multiple health behaviors.
If you are a current member of the Society of Behavioral Medicine (SBM), MHBC SIG membership is free and offers several benefits. The MHBC SIG listserv offers timely announcements and information relevant to its members. Also, the MHBC SIG typically sponsors multiple symposia and meetings for the SBM Annual Meeting. For example, at last year's meeting we highlighted the interdisciplinary focus of the MHBC SIG by co-sponsoring a symposium examining the use of emergent technologies to examine multiple health behaviors in racial/ethnic minority groups. We also sponsored a fast-paced datablitz session that featured a wide range of MHBC student research. With these benefits in mind, we cordially invite you to submit your name for MHBC SIG membership! To join the MHBC SIG, please contact SBM Program Manager Benjamin Stumpf: bstumpf@sbm.org.
The Behavioral Ontology Working Group – A Starting Point for Resolving Definitional Problems in Current Behavioral Theories
Eric B. Hekler, PhD, Susan Michie, DPhil, CPsychol, FBPS, AcSS, Larry An, Kai R. Larsen, PhD, Timothy W. Bickmore, Phd, Wendy J. Nilsen, PhD
Coordinated by Alexander J. Rothman, PhD, TTBCI SIG Outlook Liaison
The SBM Theories and Techniques of Behavior Change Interventions SIG and the SBM Technology SIG (note, formerly known as the Behavioral Informatics SIG) are co-sponsoring the development of a behavioral ontology to help support better defined behavioral theories and constructs. There is increasing recognition that there are problems with the definitions and specifications used in our current behavioral theories. Much like the ancient story of Babel, in which a lack of a common language halts progress, we have a wide range of different behavioral theories that often discuss similar topics but with different terms for the same constructs (e.g., self-efficacy and perceived behavioral control) or even use the same term but with different meanings depending on the theoretical orientation. This "Tower of Babel" problem is only compounded with our increased interaction with other disciplines, who bring their own theories, models and terminology to the behavioral world (e.g., reinforcement learning has a completely different meaning to computer scientists than to behavioral scientists). While progress has been made towards improved definition and standardization of terms and constructs (e.g., Behavior Change Techniques Taxonomy1 or the GEM project for measures (http://cancercontrol.cancer.gov/brp/gem.html), a great deal more work is required. At last year's SBM conference, a working group was formed to focus on developing a computable ontology to help address this problem. Computational ontologies are a resource for researchers as they can model "knowledge" such as the concepts, constructs, techniques, measures and relationships among constructs that unify theories within a domain such as health behavior. Because the process of developing an ontology requires investigators to express an explicit, formal model of the domain, the creation of an ontology requires resolution of ambiguities that are present in the literature and among domain experts. As such, the creation of a health behavior ontology provides a valuable methodology for addressing the current Tower of Babel problem we face with behavior theories.
Current work on the ontology has focused specifically on building on Dr. Susan Michie et al's Capability Opportunity Motivation Behavior (COM-B), Behavior Change Wheel,2 Behavior Change Techniques Taxonomy,1 and other related work. Dr. Larry An and his team have created a first pass of this ontology with an explicit focus on creating an ontology that will be useful for aiding in the creation of behavioral interventions. This preliminary ontology is currently being shared and refined within the working group. Following initial approval from the working group, the ontology will then be shared and evaluated by members in the SBM Theories and Techniques of Behavior Change Interventions SIG and the SBM Technology SIG. The goal is to have an ontology that can be discussed and shared with the full SBM community at the next SBM conference in Philadelphia. If you would like to take part in the development of this ontology, please email Drs. Eric Hekler (ehekler@asu.edu), Susan Michie (s.michie@ucl.ac.uk), or Larry An (lcan@umich.edu), to learn more about how you can get involved.
References
Michie S, Richardson M, Johnston M, et al. The Behavior Change Technique Taxonomy (v1) of 93 Hierarchically Clustered Techniques: Building an International Consensus for the Reporting of Behavior Change Interventions. Annals of Behavioral Medicine 2013:1-15.
Michie S, van Stralen MM, West R. The behaviour change wheel: A new method for characterising and designing behaviour change interventions. Implementation Science 2011;6:42.
Pain SIG Update
Martin D. Cheatle, PhD, Pain SIG Chair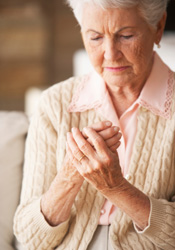 The Pain Special Interest Group's mission is to advance the understanding of pain and its treatment according to a biopsychosocial framework.
Pain SIG goals include:
Increase interdisciplinary communication
Promote pain-related research
Provide an avenue for education and training for both researchers and clinicians
Mentor students and young professionals
Provide a forum for collaboration between interested individuals and group
34th Annual Meeting Highlights
During the 34th annual meeting of the Society for Behavioral Medicine members of the Pain SIG participated in a number of presentations, including a paper session on pain assessment, intervention and outcomes, and two symposiums; one on facilitating adherence in persistent pain: psychosocial mechanisms and research challenges, and also a joint symposium with the Integrated Primary Care SIG on pain management in primary care setting: utilizing technology to meet the challenges. There were also a number of excellent posters on pain. We also held our annual business meeting and student award presentations and were delighted with the presentation of best paper/poster by a student, "Pain and Eating in Overweight and Obese Individuals with Osteoarthritis: An Ecological Momentary Study," presented by Karmel Wong. Two honorable mention awards were also presented, one to Sheeva Mostoufi who presented her work, "Experimental Avoidance Mediates the Relationship between PTSD and Pain," and one to Todd R. Seech for his work, "Self-report Disability and Fear Avoidance Predict Healthcare Utilization Above and Beyond Objective Physical Disability".
35th Annual Meeting
Several symposium proposals have been submitted for the 2014 annual meeting. One is a joint session between the Pain SIG and the Military and Veterans Health SIG on suicide and pain in the military population. A second symposium was also submitted on pain and addiction from a biopsychosocial perspective. This year we will be electing a new chair as the current chair (Martin Cheatle, PhD) will be ending his tenure. In the coming months, members of the Pain SIG will be solicited to submit names for a new chair and/or co-chair.
Future of Pain and Behavioral Medicine
A 2011 Institute of Medicine Report, "Relieving Pain in America: A Blueprint for Transforming Prevention, Care, Education and Research," estimated that over 100 million people in the United States suffer from pain and that the annual cost of chronic pain in the United States is between $560-600 billion. This includes healthcare costs ($261-300 billion) and lost productivity ($297-336 billion). The IOM challenged all of us in the healthcare field to improve pain care and outlined guiding principles that included:
Effective pain management is a "moral imperative"
Pain should be considered disease with distinct pathology
There is a need for interdisciplinary treatment approaches
The most effective treatment of complex pain conditions is based on a biopsychosocial model of care. Members of the Society of Behavioral Medicine are in a unique position to respond to the challenge of this IOM report on pain by developing cutting edge research that will improve assessment and treatment of pain and, particularly, access to needed interventions. Pain is one of the main reasons that an individual seeks medical care and cuts across many of the disciplines of SBM including pain related to cancer or diabetic neuropathy, challenges of veterans with pain and various psychiatric and medical comorbidities, promoting physical activity in pain patients, spirituality and the pain experience, ethnic and minority disparity in the delivery of pain care, pain in the aging population etc.
I invite all SBM members interested in pain or pain research to contact me to discuss ways that they can be more involved in the Pain SIG.
Martin D. Cheatle, PhD, Chair Pain SIG
Cheatle@upenn.edu
Newest Articles from Annals of Behavioral Medicine and Translational Behavioral Medicine
SBM's two journals, Annals of Behavioral Medicine and Translational Behavioral Medicine: Practice, Policy, Research (TBM), continuously publish articles online, many of which become available before issues are printed.
SBM members who have paid their 2013 membership dues are able to access the full text of all Annals and TBM articles via the SBM website by following the steps below.
Go to the Members Only section of the SBM website: https://www.sbm.org/membership/members
Log in with your username and password
Click on the Journals link (listed fourth in the list of Member Benefits)
Click on the title of the journal which you would like to electronically access
To check if you are a current member of SBM, or if you are having trouble accessing the journals online, please contact the national office at info@sbm.org or 414-918-3156.
The three most recently published Annals and TBM articles online are listed below.
Annals of Behavioral Medicine
The Effectiveness of Gain- Versus Loss-Framed Health Messages in Improving Oral Health in Iranian Secondary Schools: A Cluster-Randomized Controlled Trial
Authors: Amir H. Pakpour PhD, Mir Saeed Yekaninejad PhD, Falko F. Sniehotta PhD, John A. Updegraff PhD, Stephan U. Dombrowski PhD
Abstract:
Background: Adherence to oral self-care behaviors is low among adolescents.
Purpose: This study aims to examine effects of two message framing interventions on oral self-care behaviors and health among Iranian adolescents.
Methods: Cluster-randomized controlled trial, with four schools randomly assigned to receive gain-framed, loss-framed, or no messages. Brushing/flossing, attitudes, intentions, oral health related quality of life (OHRQOL), and clinical examinations were measured at baseline, two and twenty-four weeks. Data were analyzed using multilevel modeling.
Results: At 2 weeks, loss-frame participants reported higher brushing and flossing rates, and more favorable attitudes and intentions to brush, compared to the other groups. At 24 weeks, loss-frame participants showed better OHRQOL, gingival health and less dental plaque compared to the other groups. Attitudes and intentions mediated intervention effects for the loss-framed group.
Conclusions: Loss-framed messages were more effective than gain-framed messages in encouraging oral self-care behaviors among Iranian adolescents. These effects were mediated through attitudes and intentions. (clinicaltrials.gov number NCT01421108.)
The Psychosocial Context Impacts Medication Adherence After Acute Coronary Syndrome
Authors: Ian M. Kronish MD, MPH, Nina Rieckmann PhD, Matthew M. Burg PhD, Carmela Alcántara PhD, Karina W. Davidson PhD
Abstract:
Background: Depression is associated with poor adherence to medications and worse prognosis in patients with acute coronary syndrome (ACS).
Purpose: To determine whether cognitive, behavioral, and/or psychosocial vulnerabilities for depression explain the association between depression and medication adherence among ACS patients.
Methods: One hundred sixty-nine ACS patients who agreed to have their aspirin adherence measured using an electronic pill bottle for 3 months were enrolled within 1 week of hospitalization. Linear regression was used to determine whether depression vulnerabilities predicted aspirin adherence after adjustment for depressive symptoms, demographics, and comorbidity.
Results: Of the depression vulnerabilities, only role transitions (beta?=??3.32; P?=?0.02) and interpersonal conflict (beta -3.78; P?=?0.03) predicted poor adherence. Depression vulnerabilities did not mediate the association between depressive symptoms and medication adherence.
Conclusions: Key elements of the psychosocial context preceding the ACS including major role transitions and conflict with close contacts place ACS patients at increased risk for poor medication adherence independent of depressive symptoms.
Yoga and Psychophysiological Determinants of Cardiovascular Health: Comparing Yoga Practitioners, Runners, and Sedentary Individuals
Authors: Jillian R. Satin PhD, Wolfgang Linden PhD, Roanne D. Millman MA
Abstract:
Background: The evidence of cardiovascular benefits of yoga is promising, but lacks demonstrations of specificity compared to other interventions.
Purpose: The present cross-sectional study examined cardiovascular health markers in long-term practitioners of yoga (yogis), runners, and sedentary individuals.
Methods: We compared physiological, psychological, and lifestyle variables associated with cardiovascular health across groups.
Results: Yogis (n = 47) and runners (n = 46) showed favorable profiles compared to sedentary individuals (n = 52) on heart rate, heart rate variability, depression, perceived stress, and cigarette smoking. Runners and male yogis showed superior aerobic fitness compared to the sedentary group. Runners reported greater social support compared to other groups. Yogis demonstrated a lower respiration rate compared to sedentary individuals and were more likely to refrain from eating meat compared to other groups.
Conclusions: Yogis and runners demonstrated several cardiovascular health advantages over sedentary individuals. Our findings raise the possibility that yoga may improve aerobic fitness in men but not women.
Translational Behavioral Medicine
Can physical activity interventions for adults with type 2 diabetes be translated into practice settings? A systematic review using the RE-AIM framework
Authors: Lynsay Matthews MBChB MSc, Alison Kirk PhD, BSc Hnrs, Freya MacMillan BSc Hnrs, Nanette Mutrie PhD, CPsychol, FBASES
Abstract:
Despite the strong evidence base for the efficacy of physical activity in the management of type 2 diabetes, a limited number of physical activity interventions have been translated and evaluated in everyday practice. This systematic review aimed to report the findings of studies in which an intervention, containing physical activity promotion as a component, has been delivered within routine diabetes care. A comprehensive search was conducted for articles reporting process data relating to components of the RE-AIM (Reach, Effectiveness, Adoption, Implementation and/or Maintenance) framework. Twelve studies met the selection criteria. Of the nine studies which measured physical activity as an outcome, eight reported an increase in physical activity levels, five of which were significant. Tailoring recruitment, resources and intervention delivery to the target population played a positive role, in addition to the use of external organisations and staff training. Many interventions were of short duration and lacked long-term follow-up data. Findings revealed limited and inconsistent reporting of useful process data.
Assessing the value of a Small Grants Program for behavioral research in cancer control
Authors: Gina M Tesauro MSW, Yvette R Seger PhD, Leo DiJoseph BA, Joshua D Schnell PhD, William M P Klein PhD
Abstract:
In 1999, the National Cancer Institute (NCI) issued the first Small Grants Program (SGP) for Behavioral Research in Cancer Control (R03) funding opportunity announcement for investigators new to behavioral cancer prevention and control research. We explored whether the SGP was successful in its goals to encourage new investigators from a variety of disciplines to apply their skills to and promote career development in behavioral cancer prevention and control research. A quasi-experimental design examined applicant characteristics and outcome data by award status. Propensity score matching was used to compare awardees and non-awardees with similar impact scores as a control for application quality. Awardees were more likely than non-awardees to pursue and receive subsequent funding from the NCI and publish their research. Tailored small grant programs create benefit for both promoting and retaining new investigators.
News from the NIH: improving health and reducing premature mortality in people with serious mental illnesses
Authors: Susan T Azrin PhD, David A Chambers DPhil
People with serious mental illness1 (SMI), also sometimes referred to as "severe mental illness," die from the same causes as those in the general population, e.g., heart disease, diabetes, cancer, stroke, and pulmonary disease. However, these diseases are more common in people with SMI and lead to earlier death. For example, adults with psychotic disorders die, on average, 11 years earlier than adults with no mental disorder, most often from these co-morbid medical conditions. The modifiable health risk factors that contribute to these diseases-smoking, obesity, hypertension, metabolic disorder, low physical activity, substance use, poor fitness, and diet-are also more common and have an earlier onset in people with SMI.

Honors & Awards
This article showcases some of SBM members' recent honors and awards. If you would like to have your honor or award featured in the next issue, please forward the details of your achievement to William J. Sieber, PhD, Outlook Editor. Congratulations to all of the following members.
Patricia Dolan Mullen, DrPH
Dr. Molen was one of 12 faculty members selected from the six health science center campuses of the University of Texas System for their Academy of Health Sciences Education. Together with her selection last year for the first class of University of Texas Regents' Outstanding Teaching Awards, she is now a University of Texas Distinguished Teaching Professor.
Wayne F. Velicer, PhD
Dr. Velicer received the 2013 APA Division 5 Samuel J. Messick Distinguished Scientific Contributions Award. He is Co-Director of the Cancer Prevention Research Center and Professor of Psychology at the University of Rhode Island. He has been a fellow of APA Division 5, Division 38, and the Society for Behavioral Medicine for many years. Over the past forty years, he has authored or coauthored over 275 publications. His academic impact ratings are impressive: his h-index (Publish or Perish: number of publications cited as many times) is 66 and his work has been cited well more than 27,000 times. He is nationally and internationally recognized for his work both in methodology and developing and using the Transtheoretical model (TTM) of behavior change, one of the most highly applied and influential models in health psychology. His scientific scholarship is well illustrated by the fact that he has been principal investigator or co-investigator on over $100M in research grants (NCI, NIA, NIDA, NIAAA, NIMH, ACS, CDC, RWJF). He has been a consulting editor for many major health and methodology journals. In addition, he has served as a grant reviewer and in a leadership role in numerous scientific, methodological and health organizations, such as National Institutes of Health (NIH), Society for Multivariate Experimental Psychology, and Centers for Disease Control and Prevention (CDC).
Tara Eaton, PhD
Dr. Eaton, anthropologist and postdoctoral research fellow of the Wayne State University School of Medicine and Barbara Ann Karmanos Cancer Institute, has been selected to be an Innovation Fellow by the Office of Technology Commercialization at Wayne State University. The objective of the Innovation Fellows Program is to cultivate the next generation of Chief Scientific Officers and entrepreneurial scientists. Dr. Eaton's award will provide her with the opportunity to gain first hand technology commercialization experience through participation in technology and market assessments, product development, business and entrepreneurship.
Craig M. Jenkins, PhD, ABPP
Dr. Jenkins was inducted into the Order of Military Medical Merit. Membership in the Order recognizes those individuals who have clearly demonstrated the highest standards of integrity and moral character, displayed an outstanding degree of professional competence, served in the Army Medical Department (for a minimum of 10 years) with selflessness, and have made a sustained contribution to the betterment of Army Medicine. Any Active Duty, Reserve Component, civilian or retired member of the Army Medical Department who, through dedicated application of talent, effort, and spirit, has made a significant contribution having an impact on the whole of the AMEDD, shall be eligible for induction into the Order.