Introducing You to the Theories and Techniques of Behavior Change Interventions (TTBCI) Special Interest Group (SIG)
Susan Michie, DPhil, CPsychol, FBPS, AcSS, TTBCI SIG Co-Chair
Alexander J. Rothman, PhD, TTBCI SIG Co-Chair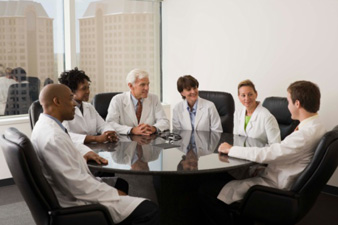 The Theories and Techniques of Behavior Change Interventions SIG was formally launched at the 2012 Annual Meeting in New Orleans.
The aim of TTBCI is to better understand health-related behavior through the development, testing, and refinement of theory and to advance the reciprocal relation between theory and intervention.
Specifically, we hope to develop initiatives that support efforts to:
Integrate theory in the development and evaluation of behavior change interventions;
Develop a shared language for describing the content of behavior change interventions; and
Encourage theorizing about health behavior from diverse disciplinary approaches.
We plan to serve as a public resource for information regarding behavior change theory and intervention techniques, both within and beyond SBM, and to foster intellectual exchange and research collaboration nationally and internationally. We will consider all behaviors relevant to health: those that promote health and well-being, facilitate coping and adjustment to illness, and improve delivery of health care.
We hope the activities developed by this SIG will be of interest and use to researchers, clinicians and educators across disciplines who are committed to advancing the interplay between theory and interventions.
Initial meeting in New Orleans
We are excited by the initial interest in this SIG. We had 144 members prior to our initial launch meeting and have grown to more than 160 members. At our meeting in New Orleans, we identified a range of key scientific issues that need to be addressed and developed an action plan for the 2013 meeting (i.e., developing symposia, investigating opportunities for collaboration with other SIGs, and holding a SIG Breakfast Meeting). Following the meeting, two topics for symposia were identified and submitted for the 2013 meeting:
The application of health behavior theory to technology-delivered interventions
Testing theoretical principles of behavioral change.
The SIG has also identified an initial leadership team. Susan Michie, Alex Rothman and Stephanie Case were elected co-chairs. Marie Johnston, Bill Riley, David Williams and Ken Wallston agreed to serve on an advisory board and Gina Merchant agreed to take a lead in developing a SIG website.
Collaboration with other SIGs
We believe this SIG is well-positioned to collaborate with other SIGs on a range of interesting and important issues. In collaboration with the Obesity & Eating Disorders SIG and the Physical Activity SIG, we have proposed a midday session to be held at the 2013 meeting to discuss the interdependence between theory and intervention strategies in obesity intervention research, identify critical gaps in research and propose new initiatives (including those afforded by new technological innovations) to advance research and practice in this area. We look forward to collaborations with other SIGs in the future.
International impact
Following the successful launch of the SBM SIG, Susan Michie and Marie Johnston proposed a similar SIG at the European Health Psychology Society conference in Prague this past August. More than 40 people attended its launch meeting and we hope that this will lead to exchange of information and possible collaboration between the two SIGs.