2012 Society of Behavioral Medicine Achievement Awards: Applications Open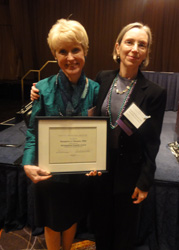 The Society of Behavioral Medicine is now accepting applications for its 2012 Achievement Awards. If you would like detailed information about the awards and/or how to apply please visit the Call for Awards page on SBM website. Recipients will be presented with their respective awards at the 33rd Annual Meeting & Scientific Sessions of the Society of Behavioral Medicine, April 11-14, 2012, in New Orleans, LA.
Awards:
Distinguished Scientist Award
Selection for the Distinguished Scientist Award will be based on total career achievement. Nominees must have achieved great scholarly distinction (i.e., made a series of distinguished empirical contributions or contributed substantially to the development of new theories or methods).
Alere Wellbeing Research to Practice Award
The Alere Wellbeing Research to Practice Award recognizes an individual's contributions and exemplary work in translating or extending behavioral medicine from research into practical application, dissemination, or implementation. Eligible candidates may have made substantial contributions to any phase of translational work, including a) development of new and effective dissemination or implementation strategies, b) promoting uptake of effective, sustainable health promoting interventions into new contexts; or c) fostering development of practice-based research.
Early Career Investigator Award
Selection of the Early Career Investigator Award will be based on total career achievement and review of a representative published paper.
Outstanding Dissertation Award
2011 is the fourteenth year that SBM will recognize excellence in Student/Trainee Members' research through the Outstanding Dissertation Award
Distinguished Student Awards
SBM will be offering the Distinguished Student Awards from funds raised through the Advocacy & Membership Development Campaign and funds donated by Springer Science + Business Media. These awards will be provided to students who demonstrate outstanding academic and professional potential in the field of behavioral medicine.

Excellence in Research
Excellence in Service Delivery
Travel Scholarship

Distinguished Research and Clinical Mentor Awards
For many of us there was one individual who really stood out during our training. It may have been our advisor or a faculty member who took a special interest in our work. This award recognizes these individuals for their outstanding service as a mentor in clinical or research settings.
Excellence in Behavioral Medicine Training Program Award
The purpose of the Excellence in Behavioral Medicine Training Program Award is to identify and honor a training program at any level that provides behavioral medicine training. The training program in question can be research and/or clinically focused and can occur in any discipline, though programs with an interdisciplinary approach will also be considered.
For more information about the award nomination process including criteria and submission instructions, please visit www.sbm.org
Nomination and Application Submission Information
Please note: The deadline for submission of all 2012 SBM Achievement Awards applications and supporting materials is 11:59 p.m. Eastern time, November 30, 2011. All applications must be submitted via the SBM website, www.sbm.org, by this deadline in order to qualify as a 2012 award nomination. All award winners will be notified via e-mail by no later than February 14, 2012, from the SBM national office.
For questions regarding the achievement awards, please contact the SBM national office:
Benjamin Stumpf
Program Manager
E-mail: bstumpf@sbm.org
Phone: (414) 918-3156
Awards Committee Overview
Michael G. Goldstein, MD, Awards Committee Chair
Every year at the annual meeting of the Society of Behavioral Medicine the contributions of scientists, clinicians, and training programs are acknowledged by formal awards.
Why are the awards given? Our society is fortunate to have members who have made many outstanding contributions to developing the evidence for understanding the etiology of important human diseases, for designing and testing evidence-based interventions, and for promoting translations of research into practice. We believe it is important to recognize these contributions, both for us to reward people for their exemplary work and to feel a sense of pride in the accomplishments of our colleagues. Our members are at multiple career stages so we have chosen to recognize both senior and junior scientists. We also recognize the importance of outstanding educators and training programs, responsible for preparing the future generations of scientists and clinicians.
Who is charged with selecting the awardees? The Awards Committee is the standing committee charged with selecting recipients of the Distinguished Scientist Award, Early Career Investigator Award, and Alere Wellbeing Research to Practice Award, and with ratifying the award recipients under the purview of the Education, Training, and Career Development (ETCD) Committee. The Committee is composed of senior members of the Society of Behavioral Medicine, currently Michael G. Goldstein, MD (Chair), Laura L. Hayman, RN, PhD, FAAN, and Ed B. Fisher, PhD. Every year one member rotates off and a new member is selected by the Chair and approved by the President. The qualifications for each award are listed elsewhere in this Newsletter.
What is the process for selecting awardees? Nominations are requested in this Newsletter and on the SBM website and due on November, 30, 2011. The types of materials requested are curriculum vitae, supporting letter, and papers, as appropriate. For the Distinguished Scientist Award, Early Career Investigator Award, and Alere Wellbeing Research to Practice Award, each committee member independently reviews the qualifications and rates them. Then the ratings are discussed together by committee and a final selection is made. The committee has the challenge of identifying one person, when often we have many very deserving individuals. We are very proud of the accomplishments of the recipients but at the same recognize that others are meritorious as well.
The ETCD selects recipients of the Outstanding Dissertation Award, Distinguished Student Awards, Distinguished Research and Clinical Mentor Awards, and the Excellence in Behavioral Training Program Award based on the applications submitted online, following a similar process. Special Interest Groups award members within their groups and are asked to nominate candidates for the general awards. The President of the Society of Behavioral Medicine also recognizes the contributions of professional service to the Society.
We hope this brief explanation is helpful to understanding why and how awards are given. Please join us in the process, both in nominating deserving recipients and in joining us at the ceremonies recognizing their work.
Renew Your Membership or Join SBM for 2012
SBM is now accepting membership dues for the 2012 calendar year.
If you were a dues paying member in 2010 or 2011, renew your membership easily online here:
https://sbm.execinc.com/edibo/Dues
All others can join SBM by filling out a new member application online here:
https://sbm.execinc.com/edibo/Signup
If you prefer to fill out a hardcopy membership application, you can access a PDF of the application here:
https://www.sbm.org/UserFiles/file/2012sbmmemberapphiresdraft.pdf
With record breaking Annual Meeting attendance and steadily increasing membership numbers, 2011 has stood as an outstanding year for the Society of Behavioral Medicine. As year-end approaches we look forward to another stellar year, complete with high-profile Annual Meeting speakers, new resources on SBM's redesigned website, continuing efforts to shape health policy, and opportunities to engage with new partners and perspectives!
Following the 2012 Annual Meeting theme of "Engaging New Partners and Perspectives," in the coming year SBM aims to address the importance of engaging new opportunities to expand the reach of behavioral medicine research and practice by creating new interdisciplinary professional relationships, developing community partnerships, and establishing connections with policymakers.
SBM members will have many opportunities over the coming year to help the Society grow in these areas. Through the 18 Special Interest Groups members can collaborate with other groups and organizations to expand the reach of behavioral medicine to new disciplines and potential partners. Soon, members will be able to take advantage of new resources that facilitate outreach to federal senators and representatives on pertinent legislation.
The SBM Board of Directors is eager to expand the reach of behavioral medicine. We hope that you continue your membership so you can join us in these exciting endeavors.
Update on Education, Career Development, and Training Activities at SBM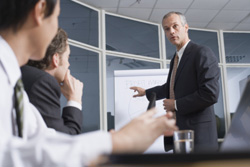 Laura Porter, Ph.D., ETCD Council Chair
The Education, Training and Career Development (ETCD) Council has been active on a number of fronts to meet the professional development needs of SBM members at all stages of their careers. Below are some highlights of our activities over the past year, a preview of upcoming events, and ways that you can get involved.
Consultation Program: We are very excited about the new, web-based Consultation Program! This program was designed to facilitate the exchange of information and resources between SBM members. Prospective consultees can identify expert consultants on the website and contact them with specific questions pertaining to scientific topic areas as well as career development issues. The Consultation Program was piloted by the Cancer SIG last fall; this spring, it was opened to the entire membership. Currently, we have consultants from four SIGs - Cancer, Integrated Primary Care, Obesity & Eating Disorders, and Child & Family Health. However, it is open to all SBM members regardless of SIG membership. The program is still in the early phases of development, and we need your help to grow this into a valuable resource for the SBM membership. Please consider doing one or all of the following:
Volunteer to serve as a consultant: Whether you are early in your career or more seasoned, you likely have valuable knowledge and experience that would benefit other members. The Consultation Program gives you the opportunity to connect with other members who share your interests with a minimal time commitment. We welcome consultants both within and outside of SIG content areas, as well as consultants focused on career issues in clinical, industry, and military settings.
Use the program yourself: Whether you are a postdoc looking for advice on negotiating your first job, or a full professor delving into a new area of research, your fellow SBM members may be able to provide the knowledge and guidance you need.
Refer your trainees and colleagues to the program for their consultation needs.
The program can be accessed by logging into the Members Only section of the website and clicking on the link to the Consultation Program. Please contact me (laura.porter@duke.edu) if you have any questions about being a consultant or using the program.
Programs at the Annual Meeting: Every year, the ETCD Council organizes Expert Consultations and Dinners with an Expert. These are great opportunities for trainees and junior members of SBM to network with senior members in an informal setting. This year, we will be working with the Student SIG to ensure that the Consultations best meet the needs of the trainees and junior members while making the best use of consultants' time. Also offered on an annual basis is the Graduate Research Panel, a forum in which faculty with experience in mentoring students in research activities, theses, and dissertations provide advice and answer questions on a variety of topics. At the 2011 meeting, we offered popular programs on Efficient and Effective Mentoring, Reviewing Manuscripts for Behavioral Medicine Journals, and Atypical Career Trajectories in Behavioral Medicine. For 2012, we are planning programs focused on making the most of post-doctoral fellowships, military careers in behavioral medicine, and navigating mid-late career issues. We hope to see you there!
Educational Webinars: SBM is considering the possibility of providing state-of-the-art webinars on a variety of educational topics relevant to behavioral medicine. Before moving forward, we want to determine members' level of interest in such webinars. In the coming month, please look for an invitation to complete a brief survey so that you can tell us what you think about this exciting possibility!
Finally, I would like to thank Phil Brantley, Karl Meier, and Shawna Ehlers, who have recently rotated off the ETCD Council, for all of their contributions to the Council over the years. And I would like to welcome our newest members, Jenny Reese and Valerie Myers!
SBM Connections: An Update from the SPLC
Sara J. Knight, PhD, Scientific and Professional Liaison Council Chair
The SBM Scientific and Professional Liaison Council (SPLC) aims to build and nurture the relationships that Society of Behavioral Medicine develops with external organizations. SPLC liaisons include those with government agencies, academic organizations, and scientific and professional societies, such as the American Medical Informatics Association, the American Public Health Association, the American Pain Society, and the National Cancer Institute.
Council members represent some of SBM's most significant relationships. Each council member takes responsibility for working on initiatives with one or more SBM liaison organizations. Monthly conference calls serve to support council members as they develop new relationships or deepen existing connections. In each emerging relationship, council members consider the interests of the broader SBM membership and the relevance of the collaboration to SBM and its mission.
SPLC contributions in 2011 include the development of policy initiatives with the American Heart Association and scientific sessions with the American College of Sports Medicine. Also, the SPLC has substantially strengthened its partnership with the VA. The SBM/VA collaboration has supported the formation of a VA Special Interest Group (called the Military and Veterans' Health SIG), the presentation of invited and contributed sessions representing VA research at the SBM 2011 Annual Meeting in Washington, DC, and a special issue of Translational Behavioral Medicine (TBM) with Dr. Robert Kerns, an Editor of the special section, focusing on the Veterans Health Administration.
Council members often collaborate closely with SBM SIGs to build connections with organizations that can enhance SIG goals. Dr. Suzanne O'Neill's work with the SBM Health Decision Making (HDM) SIG and the Society of Medical Decision Making (SMDM) is an outstanding example of this type of collaboration. Dr. O'Neill and the HDM SIG have developed several highly successful scientific sessions for SBM and SMDM annual meetings. The 2011 SMDM annual meeting in Chicago will feature a joint SBM/SMDM session that brings behavioral medicine perspectives to an area of controversy in medical decision making: the departure of many health decisions from the rational decisions and behaviors predicted by normative models of decision making. This session features eminent basic and applied scientists in behavioral medicine and medical decision-making who will explore evidence-based strategies to understand "real" patient decisions.
Several exciting new liaisons under development will be featured in future 2012 Outlook articles. Also, the SPLC is looking for new members to support emerging SBM outreach efforts. If interested, please ask an SPLC member about her or his work on the council. Current SPLC members include Nicole Bereolos, PhD, MPH; Martin Cheatle, PhD; Molly Ferguson, MPH; Alan Glaros, PhD; David Goodrich, EdD; Sara Knight, PhD, (Chair); Suzanne O'Neill, PhD; Kimberly Sibille, PhD; and Julie Wright, PhD. New and established SBM members will find the SPLC to be a welcoming place, and a group that encourages creativity and innovation in building connections that advance the science and practice of behavioral medicine.
NEW SIG: Military and Veterans' Health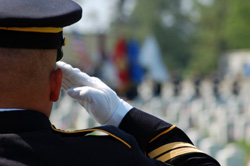 This is an invitation to all SBM members to join a new SBM Special Interest Group (SIG). The Military and Veterans' Health SIG will be an interdisciplinary group of researchers, clinicians, and educators who are committed to promoting research, prevention, clinical assessment and intervention, policy development, education, training, and mentoring in military and Veterans' health. This includes translating evidenced-based behavioral medicine interventions into clinical care for military service members engaged in active duty and Veterans that improve health outcomes by promoting innovative implementation and evaluation practices and access to quality and cost-effective care. We invite those who have an interest in promoting health within the unique health care systems of the Department of Defense (DOD) and the VA in the United States, as well as those interested in improving health outcomes in active duty service members and Veterans from around the globe.
If you would like to join the SIG, please send your name and email address to Ben Stumpf at bstumpf@sbm.org, and you will be included in the MVH SIG email listserv.
A MVH SIG meeting will be held at the 2012 SBM Annual Meeting in New Orleans to establish leadership positions and terms for rotation, most likely a breakfast roundtable. I look forward to MVH SIG-related posters and presentations next April and hope to see you at our SIG meeting.
Sincerely,
Patty H. Rosenberger, PhD
VA Connecticut Healthcare System
Conversation with an Exemplar for Integrative Medicine Research
Stephanie J. Sohl, PhD, CIM SIG Outlook Liaison
Mona Bingham, PhD, RN, CIM SIG Member
The Complementary and Integrative Medicine Special Interest Group (CIM SIG) was formerly known as the Complementary and Alternative Medicine SIG. This change in name more accurately reflects our objective, which is to complement the current best medical practices by integrating additional effective approaches into standard care, not to investigate alternatives to standard care. Along with this change in identity comes our association with the larger emerging field of Integrative Medicine. As defined by the Consortium of Academic Health Centers for Integrative Medicine, "Integrative Medicine is the practice of medicine that reaffirms the importance of the relationship between practitioner and patient, focuses on the whole person, is informed by evidence, and makes use of all appropriate therapeutic approaches, healthcare professionals and disciplines to achieve optimal health and healing."
The Samueli Institute is an exemplar for conducting research in Integrative Medicine. This interview of Dr. Wayne Jonas, CEO and President of Samueli Institute, attained by Dr. Mona Bingham of the Complementary and Integrative Medicine (CIM) SIG and Senior Scientist at the Samueli Institute, provides insight into how the Samueli Institute has taken an active role in evaluating healing and wellness practices that can be readily translated into clinical practice.
Stephanie Jean Sohl, PhD
CIM SIG Outlook Liaison
---
Interview with Dr. Wayne Jonas, CEO and President of the Samueli Institute
Mona: October 4, 2011 marks the 10th Anniversary of Samueli Institute's work as a non-profit organization that researches and investigates the world of healing and wellness, including complementary, alternative and integrative health care and the ways in which it can transform the health care industry as we know it. As you look back on this decade of work, what do you remember as the highlights and major contributions of the Institute to transform health care and work toward healing and wellness?
Wayne: Over the past decade, the Samueli Institute developed the whole systems approach that we believe is necessary to establish a science of wellness and healing. This approach has led to the development of new healing frameworks that are being implemented by a number of health care organizations, the military, and other institutions. These include the Samueli Institute Optimal Healing Environments framework, which is now being used regularly in hospitals, outpatient clinics and other clinical settings. This evidence-based framework consists of eight domains of interrelated elements that facilitate healing. The OHE framework moves from the inner environment to the outer environment and is applicable to self (patient, family member, provider), organization, and system.
Our Total Force Fitness framework, developed in collaboration with the Department of Defense, has become a doctrine and primary framework for enhancing human health and fitness within military populations. The Wellness Initiative for the Nation (WIN), which we developed in collaboration with government and policy experts, has laid out a vision for health policy change. The WIN framework was the basis for a 16-agency National Prevention Council, which is now looking at the impact of policy on community health and wellness across the nation.
In the last decade, other more specific discoveries at the Institute have been in the area of dietary supplements and nutrition for the healing of brain injury. We have also made progress in the application of hormesis to clinical therapeutics, in which natural protective cellular responses can be stimulated by exposure to low doses of chemicals and other agents to produce protection or improvement across a number of conditions, including prostate cancer, and viral infections. Finally, the Institute continues to forge ahead in the important areas of mind-body medicine, consciousness and spirituality research. We are joining with other organizations to investigate these concepts, as well as the components of healing that underlie the placebo effect.
Mona: Would you share some of the future goals and projects that the Institute will be involved with and how the Institute's journey could be a model for other CIM programs and efforts?
Wayne: Healing cuts across the continuum of health and disease. Enhancing the healing processes of individuals means keeping people well, accelerating their recovery if they are sick, and helping with palliation and well-being if they cannot be physically cured of their disease. Thus, our work is a complement to cure but is not the same as cure.
As we move forward into the next decade, the Institute will be working to improve the whole systems frameworks of healing, to make them more practical for those who are delivering health care. Thus, our goal is to provide translational tools that can take the scientific knowledge of healing that we have helped build over the last 10 years and move it into settings so that these healing models of care are available to all. We are working to establish a knowledge translation service to facilitate this transfer from science to practice around the country and around the globe.
Mona: In the last Outlook newsletter, Dr. Cheatle, Pain SIG Chair, stated that SBM members share a common vision but often work in silos. Dr. Cheatle encouraged cross-SIG collaborations [especially] related to pain. It seems timely that the theme of the next SBM conference is "Engaging New Partners and Perspectives." As I look at this multidisciplinary organization of clinicians, educators, and scientists with 17 SIGs representing various populations, diagnoses, symptoms and behaviors, could you suggest ways our CIM SIG can engage new partners and perspectives to support Complementary and Integrative Medicine interdisciplinary work and also support the multiple disciplines and other SIGs of SBM. Can we break down the silos?
Wayne: Breaking down "silos" in health care is difficult, even for those who want to do it. One of the strategies we have used is to focus on pain research as it is an excellent arena in which to break down silos. We have found it is essential to provide cross-disciplinary activities with a number of practitioners working together to help facilitate pain treatment. This includes the merging of behavioral medicine techniques with the appropriate use of medication in interventional techniques, as well as "drugless" approaches such as acupuncture and mind-body therapies, manipulation and massage. It is this type of "team care" of the future that will begin to provide the optimal therapeutic and healing approaches that we all seek.
Mona: Thank you for your work and dedication. I look forward to the next decade of Samueli Institute's work with new partners, perspectives, and outcomes for improving the science and practice of healing.
Biographical Summaries of Contributors
Wayne B. Jonas, MD, President and CEO of Samueli Institute, has had a distinguished career as a student, practitioner, and researcher of conventional medicine and complementary and alternative medical (CAM) practices. In addition to his work at the Institute, he is currently an Associate Professor of Family Medicine at the Uniformed Services University of Health Sciences in Bethesda, Maryland, where he co-founded a CAM curriculum. Dr. Jonas served as Director of the Office of Alternative Medicine at the NIH from 1995-1999 and prior to that was Director of the Medical Research Fellowship at Walter Reed Army Institute of Research. He is trained in family medicine and clinical pastoral care, diet and nutritional therapy, mind-body methods, spiritual healing, electro-acupuncture diagnostics, homeopathy and bioenergy therapy. Dr. Jonas is a graduate of Davidson College, Davidson, North Carolina and Wake Forest University School of Medicine, Winston-Salem, North Carolina.
Mona O. Bingham, PhD, RN, Senior Scientific Director at Samueli Institute, has made numerous contributions through her work in nursing and research. Dr. Bingham has served as a Colonel in the U.S. Army Nurse Corps and was a Consultant to the Army Surgeon General for Nursing Research before joining the Institute in 2010. She currently works in the Military Medical Research Program and investigates complementary and integrative practices that can augment physical and psychological, spiritual, and emotional care for service members and their families.
Ethnic Minority and Multicultural Health SIG Update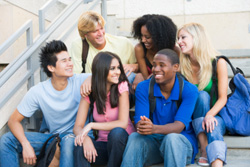 Eleshia JP Morrison, MA, EMMH Co-Chair
Luz Garcini, MA, EMMH Co-Chair
The mission of the Ethnic Minority and Multicultural Health (EMMH) Special Interest Group (SIG) is to advance the field of ethnic minority and multicultural health through education and training; networking; mentorship of ethnic minorities and non-minorities; and conducting research in ethnicity, culture, and health. Members of this SIG also aim to increase the involvement of ethnic minorities in SBM councils, committees, and the peer-review process.
At each annual meeting, we host a mentorship roundtable event to discuss issues pertinent to our mission. Last year we had a richly informative discussion concerning guidelines to enhance research with ethnic/racial minority populations.
We are excited to announce the topic for this year's roundtable discussion in collaboration with Division 38 [Health Psychology] of the American Psychological Association. A recent NIH-commissioned study (August 2011; http://www.nih.gov/news/health/aug2011/od-18.htm) noted that African Americans, Latinos, and Asians/Pacific Islanders remain underrepresented in tenured and tenure track faculty positions within the sciences. They also identified a discrepancy with regard to funding success for minority scientists. To address this important issue at the upcoming conference (April 2012), EMMH is excited to host a mentorship roundtable discussion, along with APA Division 38, focused on the continuing need to diversify the field of Health Psychology by encouraging minority researchers and those engaged in minority health research to pursue successful careers in academia. All are welcome to engage in this important meeting, regardless of stage in their professional training or career. We have enjoyed great success at our roundtable discussions over the years and expect nothing less for the upcoming meeting!
We look forward to seeing you at the upcoming conference in New Orleans, April 11-14, 2012. Please look out for the scheduling of the roundtable discussion and other events that the EMMH SIG will be hosting in collaboration with other SIGs throughout the conference. We will be providing the EMMH SIG membership with more information concerning dates and times of these events in the future.
Warm regards,
Eleshia Morrison, MA, and Luz Garcini, MA
EMMH SIG Co-Chairs
morrison.364@osu.edu lgarcini@projects.sdsu.edu
IPC SIG News
William Sieber, PhD, Editor for Integrated Primary Care SIG
Collaborative Care Research Network (CCRN)
Integrated Primary Care, often referred to as Collaborative Care, has become very popular recently and is seen as a core element of the patient-centered medical home, a driving force in the changing health care world. For integrated primary care to maintain credibility and influence, more data on the expected benefits of such collaboration is needed. A recent Agency for Healthcare Research and Quality (AHRQ) systematic review concluded that integrated and collaborative care was generally effective, but that currently there was no evidence that any particular models were superior or that specific elements account for effectiveness. Combined with the growing importance of conducting Comparative Effectiveness Research (CER), the Collaborative Care Research Network (CCRN) has been created. SBM member, Rodger Kessler, PhD ABPP, and Ben Miller, Psy.D. have led efforts to develop this Practice Based Research Network (PBRN), designed to promote research examining the important issues in this burgeoning field. The administrative structure has been established with a steering committee and several sub-committees that will help research ideas from members to be implemented in dozens of participating sites around the country. Clinicians and/or practice sites interested in joining may enroll at http://www.aafp.org/nrn/ccrn
Cross-SIG collaboration
Recent SBM meetings have featured an increasing number of pre-conference workshops and presentations at the SBM Annual meeting which have been co-sponsored and jointly delivered by multiple SIGs. The IPC SIG is especially well-suited to collaborate on such projects given that the implementation of services offered and studied by other SIGs (e.g., pain, diabetes, obesity) often occurs in the primary care setting. Watch for announcements of such collaborations being planned for the 2012 meeting and be sure to attend these exciting sessions.
Collaborative Family Healthcare Association (CFHA) conference
For those interested in integrated primary care, the Collaborative Family Healthcare Association is a great meeting to attend. Their annual meeting will be held this October 27th - 29th in Philadelphia. To find out more or to register go to http://www.cfha.net
Information, resources, and training opportunities in Integrated Primary Care
To learn more about training opportunities to deliver behavioral health interventions in primary care settings, be sure to visit Dr. Sandy Blount's (SBM Fellow) website: http://www.integratedprimarycare.com
Current Progress and New Initiative Announcement for the Multiple Health Behavior Change Special Interest Group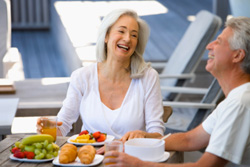 Kerry E. Evers, PhD, MHBC SIG Co-Chair
Lisa M. Quintiliani, PhD, RD, MHBC SIG Co-Chair
In this Outlook article, we would like to provide an update on the current state of the MHBC SIG as well as to announce an exciting new initiative! At the 2011 SBM Annual Meeting, Claudio Nigg, PhD, completed his role as co-chair (thank you Claudio for your many years of hard work!). Kerry Evers, PhD, will continue in her role and be joined by Lisa Quintiliani, PhD, who has been involved in many aspects of the SIG in the previous year. In addition to our regular SIG award provided to a citation abstract winner, we are happy to announce that the new student abstract award that we began in 2011 will again be offered in 2012. In addition, we held a successful pre-conference course at the 2011 SBM meeting (which was attend by over 30 people), which included talks on the current state of MHBC research, research directions at NIH and internationally, and group discussions. Evaluations of the day were overwhelmingly positive. Although we will not hold another pre-conference at SBM 2012, we are happy to announce a new initiative: the next MHBC special issue!
By way of background, the first special issue was published in Preventive Medicine in 2008 and was a resounding success with 16 contributions having been cited an average of 18 times each! Since that time, the field of MHBC research continues to expand into additional populations, settings, evaluation techniques, and theoretical underpinnings. These developments point to a need for a broader emphasis on the importance, implications, and evidence for MHBC research and practice. The proposed special issue is intended to present an updated collection of state-of-the-science conceptual and research papers on core topics in multiple health behavior research.
The special issue will be published in 2013 in the new SBM journal Translational Behavioral Medicine: Practice, Policy, Research. We will include articles of varying types, including Original Research, Practice Tools, Practice and Public Health Policy, Editorials, Systematic Reviews, Case Studies, and Synopses and Guidelines. Below are our proposed topic areas.
Multiple Risk & Multiple Health Behavior Relationships
Theories of Multiple Behavior Change
Methodological Issues
Intervention Design Issues
Use of Technology to Maximize the Effectiveness of MHBC Interventions
Multiple Health Behavior Change Interventions
Issues in Service Delivery and Implementation
Discussion and what the Future Holds
The general call for papers is slated for March 2012. Potential authors will be asked to submit an expanded abstract along with the list of authors, which are then due April 2012. Each abstract will then be reviewed by a selected panel of reviewers for this special issue. We will invite authors of selected abstracts to submit a complete manuscript that will be due August 2012. Once full manuscripts are received they will go through a full review process, revisions, and final acceptance. We are truly excited for this upcoming venture and hope that you will consider submitting your MHBC-relevant work!
Introducing the New Women's Health SIG Co-Chairs
Natalie Stevens, PhD, Women's Health SIG Outlook Liaison
Christina Psaros, PhD, Women's Health SIG Co-Chair
Valessa St. Pierre, MS, Women's Health SIG Co-Chair
At the 2011 SBM Annual Meeting, Women's Health SIG former co-chairs Leanne Mauriello, Ph.D, and Zaje Harrell, PhD, passed the reigns of leadership to Christina Psaros, PhD, and Valessa St. Pierre, MS. Both are well-equipped and eager to continue working toward the goals of the Women's Health SIG, including increasing symposia and workshops on women's health topics, advocating for greater representation of society members with expertise in women's health as abstract reviewers, and increasing communication of research, practice, and career development information via the Women's Health SIG listserv. This article highlights our new co-chairs' current research, professional activities, and specific goals to engage the "next generation" of behavioral scientists with interests in women's health.
Christina Psaros, PhD, is a clinical psychologist with specialized training in behavioral medicine. Dr. Psaros holds an assistant professorship at Massachusetts General Hospital (MGH) / Harvard Medical School (HMS). She completed her doctorate in clinical psychology (with a health psychology concentration) at Drexel University in Philadelphia, PA in 2008 followed by a postdoctoral fellowship in behavioral medicine at MGH/HMS under the mentorship of Dr. Steven Safren and Dr. Elyse Park. Dr. Psaros's clinical and research interests are primarily in the area of women's health, most recently HIV care and prevention in women, both domestically and internationally.
Dr. Psaros has collaborated on a number of research projects in women's health. In 2008 she was granted an Interdisciplinary Women's Health Competency Award to the Association of Professors of Gynecology and Obstetrics (APGO) with Pamela A. Geller, PhD. The project involved developing a web-based training program for medical residents in obstetrics around interacting with patients who have experienced pregnancy loss. Dr. Psaros later developed an interest in merging women's reproductive health with the study of HIV. She designed a study to examine psychological factors associated with adherence to antiretroviral therapy and prenatal care utilization among HIV infected women seeking obstetrical care at an urban, high risk obstetrics clinic. Dr. Psaros has authored and co-authored numerous papers that have been published in the Journal of Obstetric, Gynecologic, and Neonatal Nursing, the Archives of Women's Mental Health, and The Journal of Reproductive Medicine. Currently, her research on HIV in women is funded by the Harvard University Center for AIDS Research (HU CFAR) and she was recently awarded an R03 by NIMH to study patterns of novel HIV risk behavior among a sample of adolescent women in Durban, South Africa.
Valessa St. Pierre, MA, earned her master's degree in psychology at Ohio University and is currently working on her doctoral degree under the mentorship of Christine Gidycz, PhD, at the Laboratory for the Study and Prevention of Sexual Assault at Ohio University.
Ms. St. Pierre's current research is focused on examining sexual re-victimization, coping, health behaviors, and how it relates to mental and physical health outcomes. She is currently conducting a pilot study for a psycho-education program that addresses understanding trauma and its effects, distress tolerance, and mindfulness/meditation skills. The pilot is titled "Coping with Sexual Assault: Techniques for Recovery." Given the large number of women who are impacted by sexual assault, it is imperative that alternative resources are provided to suit the various needs of those who have been sexually assaulted. The aforementioned program allows women to learn ways of coping with a sexual assault experience.
Ms. St. Pierre is also a Counselor-in-Residence at Ohio University. She serves a diverse group of college students who live in the residence halls. She not only provides mental health services and enrichment programs to undergraduate students in the dorms, but also provides crisis management, training workshops to Resident Assistants and Residential Directors on recognizing at-risk students to facilitate prompt referrals mental health services. Such services are necessary for obliterating the stigma that is tied to mental health services among college students.
Through their individual clinical and research expertise, Dr. Psaros and Ms. St. Pierre bring awareness of important women's health concerns to the SIG, including increasing awareness of health disparities that differentially affect women. They also hope to continue to increase connectedness among SIG members in the coming years, beginning with the compilation and circulation of an up-to-date member directory for the SIG that will enable members to easily identify potential collaborators for research and other professional activities.
Honors, Awards and Publications
HONORS / AWARDS
Phillip J. Brantley, PhD, was recently awarded an endowed Professorship by Pennington Biomedical Research Center, LSU System. His new title is John S McIlhenny Endowed Professor and Chief of Behavioral Medicine.
Susan J. Curry, PhD, Dean, College of Public Health, Distinguished Professor Health Management & Policy, The University of Iowa, will be inducted into the Institute of Medicine (IOM) in October 2011 by President Harvey Fineberg.
Kerry Evers, PhD, Senior Vice President of Research and Development at Pro-Change Behavior Systems, Inc., has been named one of Rhode Island's top business people in the annual "40 Under Forty" feature in Providence Business News (PBN). Kerry is one of 40 young professionals (business and nonprofit leaders) chosen from more than 115 nominees, based on career success and community involvement. PBN seeks the best and the brightest in the state of Rhode Island who have made a commitment to making a difference on a local, national, or international scale. Dr. Evers, along with the 39 other winners, was recognized at the 40 Under Forty Awards Ceremony at the International Tennis Hall of Fame in Newport on July 28th.
Katherine S. Hall, PhD, has been awarded a Career Development Award from the Department of Veterans Affairs.
Felicia Hill-Briggs, PhD, ABPP, Associate Professor of Medicine at Johns Hopkins School of Medicine, has received a Telly Award, in the Health and Wellness Category, for the video entitled, DECIDE to Move! Physical Activity for People with Type 2 Diabetes. The video was developed as part of Project DECIDE, an NIH/NHLBI-funded clinical research study on self-management support interventions for urban patients with type 2 diabetes. The current U.S. Surgeon General, Dr. Regina Benjamin, appears in the video as the host. The 15-minute video gives the viewer concise, evidence-based patient information on key topics related to exercise and everyday physical activity for persons managing diabetes, high blood pressure, and high cholesterol. It features real persons with type 2 diabetes sharing their experiences with overcoming challenges to initiating physical activity.
Also, Dr. Hill-Briggs's research team published an article, titled "Cranial Volume, Mild Cognitive Deficits, and Functional Limitations Associated with Diabetes in a Community Sample," which received the Nelson Butters Award from the National Academy of Neuropsychology. The Nelson Butters award is granted for the best research paper published in the Archives of Clinical Neuropsychology during the preceding year. The article is first-authored by graduate student Andrea Christman. The article appeared in the February 2010 issue of the journal, which is sponsored by the Academy. The award will be presented at the National Academy of Neuropsychology annual meeting in Marco Island, Florida in November 2011.
Linda C. Nebeling, PhD, Chief of the Health Behaviors Research Branch, Division of Cancer Control and Population Sciences at the National Cancer Institute has received the National Institutes of Health (NIH) Director's Award in August 2011. This group award was given for outstanding accomplishments and scientific contributions to address childhood obesity, as a member of the National Collaborative on Childhood Obesity Research.
Sherry L. Pagoto, PhD, received the 2011 Distinguished Alumni Award from the Department of Psychology at Western Michigan University.
Mary Ann Pentz, PhD, received the Presidential Award for scientific achievement in translational and multiple health risk behavior prevention from the Society for Prevention Research (SPR). The Presidential Award is given to an individual or a team of individuals who have made a major specific contribution to prevention science research. This award is intended to be a "lifetime achievement" award for a significant body of research or theory in any area related to prevention that has had a major impact on the field.
James O. Prochaska, PhD, and First Lady Mrs. Obama, were named SOPHE's 2011 Honorary Fellows. Dr. Prochaska is Director of the Cancer Research Center at the University of Rhode Island and Founder of Pro-Change Behavior Systems,Inc. He is recognized as SOPHE's Honorary Fellow for his lifetime of achievements in improving the theoretical base of the health education field.
Amy Wachholtz, PhD, MDiv, Assistant Professor of Psychiatry and Director of Health Psychology at UMass Medical School/UMass Medical Center was awarded a NIDA K23 Career Development award for her grant entitled, "Co-morbid Opioid Addiction and Chronic Pain."
PUBLICATIONS
Callen BL, Mefford L, Groer M, Thomas SP. Relationships among stress, infectious illness, and religiousness/spirituality in community dwelling elderly. Res Gerontol Nurs. 2011 Jul;4(3):195-206. doi: 10.3928/19404921-20101001-99. PubMed PMID: 21053840.
Campbell TS, Labelle LE, Bacon SL, Carlson LE. Impact of Mindfulness-Based Stress Reduction (MBSR) on restoring blood pressure in women with cancer: A longitudinal waitlist-controlled study. J Behav Med. 2011 Jun 12. [Epub ahead of print]. PubMed PMID: 21667281.
Carlson LE, Lounsberry J, Maciejewski O, Hoeber M, Taenzer P. Telehealth-delivered group smoking cessation for rural and urban participants: Feasibility and cessation rates. Addict Behav. 2011 Sep 16. [Epub ahead of print]. PubMed PMID: 21968227.
Chapman J, Oser M, Hockemeyer J, Weitlauf J, Jones S, Cheung R. Changes in depressive symptoms and impact on treatment course among hepatitis C patients undergoing interferon-alpha and ribavirin therapy: A prospective evaluation. Am J Gastroenterol. 2011 Aug 9. doi:0.1038/ajg.2011.252. [Epub ahead of print]. PubMed PMID: 21826113.
Courtney PK. Data liquidity in health information systems. Cancer J. 2011 Jul-Aug;17(4):219-21. PubMed PMID: 21799328.
Dignan M, Evans M, Kratt P, Pollack LA, Pisu M, Smith JL, Prayor-Patterson H, Houston P, Watson C, Hullett S, Martin MY. Recruitment of low income, predominantly minority cancer survivors to a randomized trial of the 'I can cope' cancer education program. J Health Care Poor Underserved. 2011 Aug;22(3):912-24. PubMed PMID: 21841287.
Faseru B, Choi WS, Krebill R, Mayo MS, Nollen NL, Okuyemi KS, Ahluwalia JS, Cox LS. Factors associated with smoking menthol cigarettes among treatment-seeking African American light smokers. Addict Behav. 2011 Dec;36(12):1321-4. PubMed PMID: 21816543.
Garland SN, Carlson LE, Antle M, Samuels C, Campbell T. I-CAN SLEEP: Rationale and design of a non-inferiority RCT of Mindfulness-Based Stress Reduction (MBSR) and Cognitive Behavioral Therapy (CBT) for the treatment of insomnia in cancer survivors. Contemp Clin Trials. 2011 Sep;32(5):747-54. PubMed PMID: 21658476.
Gonzalez EW, Polansky M, Lippa C, Walker D, Fend D. Family caregivers at risk: Who are they? Issues Ment Health Nurs. 2011;32(8):528-36. doi: 10.3109/01612840.2011.573123. PubMed PMID: 21767255.
Hall KS, McAuley E. Examining indirect associations between physical activity, function, and disability in independent and assisted-living residents. J Phys Act Health. 2011 Jul;8(5):716-23. PubMed PMID: 21734318.
Heckman CJ, Coups EJ. Correlates of sunscreen use among high school students: A cross-sectional survey. BMC Public Health. 2011 Aug 31;11:679. PubMed PMID: 21884577.
Heckman CJ, Manne SL. (2011). Shedding light on indoor tanning. Dordrecht, Netherlands: Springer.
Hughes DC, Lenihan DJ, Harrison CA, Basen-Engquist KM. Exercise intervention for cancer survivors with heart failure: Two case reports. J Exerc Sci Fit. 2011;9(1):65-73. PubMed PMID: 21709755.
Jennifer KC, Elizabeth A, Susan AF. Evaluation of physical activity counseling in primary care using direct observation of the 5As. Ann Fam Med. 2011 Sep-Oct;9(5):416-22. PubMed PMID: 21911760.
Katz D, Tang F, Faseru B, Horwitz P, Decker C, Jones P, Spertus J. Prevalence and correlates of smoking cessation pharmacotherapy in hospitalized smokers with AMI. Am Heart J. 2011 Jul;162(1):74-80. PubMed PMID: 21742092.
Lee RE, Medina AV, Mama SK, Reese-Smith JY, O'Connor DP, Brosnan M, Cubbin C, McMillan T, Estabrooks PA. Health is power: An ecological theory-based health intervention for women of color. Contemp Clin Trials. 2011 Nov;32(6):916-23. PubMed PMID: 21782975.
Mama SK, Quill BE, Fernandez-Esquer ME, Reese-Smith JY, Banda JA, Lee RE. Body image and physical activity among African American and Hispanic or Latina women. Ethn Dis. 2011 Summer;21(3):281-7. PubMed PMID: 21942159.
Hirsch MA, Heyn PC. Alzheimer disease cognitive rehabilitation: From Communication to Community. Top Geriatr Rehabil. 2011 Jun 27. Post Author Corrections. doi: 10.1097/TGR.0b013e31821e57c9.
Martin MY, Pisu M, Oster R, Urmie JG, Schrag D, Huskamp H, Lee C, Kiefe C, Fouad M. Racial variation in willingness to trade financial resources for life prolonging cancer treatment. Cancer. 2011 Aug 1;117(15):3476-84. doi: 10.1002/cncr.25839. PubMed PMID: 21523759.
Martin MY, Kim YI, Kratt P, Litaker MS, Kohler CL, Schoenberger YM, Clarke SJ, Prayor-Patterson H, Tseng TS, Pisu M, Williams OD. Medication adherence among rural, low-income hypertensive adults: A randomized trial of a multimedia community based intervention. Am J Health Promot. 2011 Jul-Aug;25(6):372-8. PubMed PMID: 21721962.
McAlexander KM, Mama SK, Medina A, O'Connor DP, Lee RE. The concordance of directly and indirectly measured built environment attributes and physical activity adoption. Int J Behav Nutr Phys Act. 2011 Jul 7;8(1):72. PubMed PMID: 21736740.
Natalie B, Cynthia MC, Maggie M, Amy JP, Simon M, Jennifer D. Understanding household behavioral risk factors for diarrheal disease in dar es salaam: A photovoice community assessment. J Environ Public Health. 2011;2011:130467. doi:10.1155/2011/130467. PubMed PMID: 21969836.
Plante TG, McChesney K. (2011). Sexual abuse in the Catholic church: A decade of crisis, 2002-2012. Santa Barbara, CA: Praeger/ABC-CLIO. ISBN: 978-0-313-39387-7.
Pollock NK, Bernard PJ, Gower BA, Gundberg CM, Wenger K, Misra S, Bassali R, Davis CL. Lower uncarboxylated osteocalcin concentrations in children with prediabetes is associated with beta-cell function. J Clin Endocrinol Metab. 2011 Jul;96(7):E1092-9. doi:10.1210/jc.2010-2731. PubMed PMID: 21508147.
Prochaska JO, Evers KE, Johnson JL, Castle PH, Prochaska JM, Sears LE, Rula EY, Pope JE. The well-being assessment for productivity: A well-being approach to presenteeism. J Occup Environ Med. 2011 Jul;53(7):735-42. PubMed PMID: 21691220.
Prochaska JO, Prochaska JM. (2011) Recent findings related to the transtheoretical model. In Best Practices in the Behavioral Management of Chronic Disease. Editors Jodie A. Trafton and William P. Gordon. Los Altos, CA: Institute for Brain Potential. S1-1-S1-5.
Segar ML, Eccles JS, Richardson CR. Rebranding exercise: closing the gap between values and behavior. Int J Behav Nutr Phys Act. 2011 Aug 31;8(1):94. PubMed PMID: 21884579.
Skatrud-Mickelson M, Adachi-Mejia AM. Tween sex differences in snacking preferences during television viewing. J Am Diet Assoc. 2011 Sep;111(9):1385-90. PMID: 21872703.
Stewart DA, Duan Q, Carlson L, Russell JA, Bahlis NJ, Duggan P, Hasegawa W, Voralia M. A prospective phase II study of RICE re-induction, then high-dose Fludarabine and Busulfan, followed by autologous or allogeneic blood stem cell transplantation for indolent B-cell lymphoma. Clin Lymphoma Myeloma Leuk. 2011 Aug 10. [Epub ahead of print]. PubMed PMID: 21831743.
Suminski R, Ding D, Lee R, May L, Tota T, Dinius D. Youth physical activity opportunities in lower and higher income neighborhoods. J Urban Health. 2011 Aug;88(4):599-615. PubMed PMID: 21494895.
Thompson N, Nazir N, Cox LS, Faseru B, Goggin K, Ahluwalia J, Nollen NL. Unannounced telephone pill counts for assessing varenicline adherence in a pilot clinical trial. Patient Prefer Adherence. 2011 Sep 27;2011(5):475-482. doi: 10.2147/PPA.S24023.
Werch CE, Bian H, Carlson JM, Moore MJ, DiClemente CC, Huang IC, Ames SC, Thombs D, Weiler RM, Pokorny SB. Brief integrative multiple behavior intervention effects and mediators for adolescents. J Behav Med. 2011 Feb;34(1):3-12. PubMed PMID: 20661637.