Integrated Primary Care SIG Update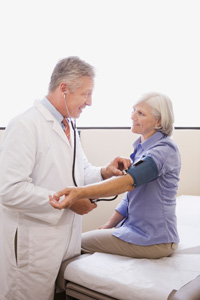 Abbie Beacham, PhD
Several members of the Integrative and Primary Care (IPC) SIG are participating in the Collaborative Care Research Network (CCRN), spearheaded by Benjamin F. Miller, PsyD, and Rodger S. Kessler, PhD, ABPP. Drs. Kessler and Miller have been working to develop the infrastructure to support outcomes research on collaborative care practices. These fundamental efforts serve as the platform for identifying the factors that lead to the best outcomes. SBM members are encouraged participate. More information is available at www.aafp.org/nrn/ccrn.
IPC SIG members will be offering a pre-conference workshop at SBM's 2011 Annual Meeting & Scientific Sessions on the assessment and management of suicide in primary care. SIG members are also planning a symposium in line with next year's annual meeting theme - Behavioral Medicine: Accelerating our Impact on the Public's Health - that will highlight several programs' efforts to train primary care providers and behavioral specialists on the team approach to health care.
There are multiple consequences of the health care reform act recently passed by Congress and signed by President Obama. One consequence is that IPC SIG members are being asked to contribute to primary care departmentsí applications for accreditation by the National Committee for Quality Assurance (NCQA) as a "patient-centered medical home". This model provides a foundation for many of the changes included in health care reform as it comprehensively serves the multi-faceted health care needs of the patient at the center of the organizational structure. As primary health care moves in this direction it creates exciting opportunities which will behavioral medicine professionals squarely as core members of the family that helps create this 'home'.
SBM and IPC SIG members may be especially interested in an organization central to our efforts - the Collaborative Family Healthcare Association (www.cfha.net). This group's annual meeting is being held in Louisville, Kentucky October 21-23, 2010. Hope to see you there (as well as in Washington DC in April 2011).