Women's Health SIG Updates
Natalie R. Stevens, MA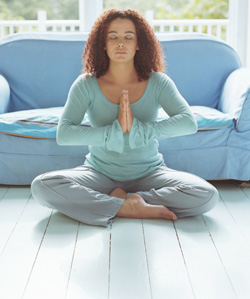 In a 2008 Outlook editorial piece, Women's Health SIG co-chairs Leanne Mauriello, PhD, and Zaje Harrell, PhD, issued a call to action to members of SBM to increase the visibility of the Women's Health SIG. Since that time, our SIG has co-sponsored a highly attended expert panel on work/life balance, and significantly increased the attendance at SIG activities during the annual meeting. The Women's Health SIG has also started to recognize outstanding student research through an annual award. During the SIG breakfast roundtable at the 2010 Annual Meeting & Scientific Sessions, the SIG sponsored a panel of senior members focused on career development and mentorship. Several SIG members expressed an interest in having more opportunities to network and learn about the types of Women's Health research being conducted by SIG members. To further facilitate visibility of the Women's Health SIG within the Society and connectedness among SIG members, this article highlights the current research and professional activities of our SIG members. We are proud to highlight a range of timely and important behavior topics being addressed by our members to advance women's health.
Physical Activity and Cardiovascular Health: It is widely documented that heart disease is among the leading causes of death for women. Furthermore, women are more likely to be overweight and obese than men. Both obesity and heart disease are strongly influenced by behavioral and psychosocial factors. Several of our SIG members conduct research targeting these critical health issues. Sara Folta, PhD, (Tufts University) heads "Strong Women-Healthy Hearts," a community-based exercise and diet program that aims to reduce heart disease risk in midlife and older women. Theresa Beckie, PhD, (University of South Florida) investigates the use of motivational interviewing to reduce women's risk of developing coronary heart disease (CHD). Dr. Beckie also participates in the writing group to update the Evidence-Based Guidelines for Cardiovascular Disease Prevention in Women. At the University of Nebraska, Omaha, Jennifer Huberty, PhD, developed a group and web-based intervention not only to increase women's physical activity levels, but also their sense of self-worth. Finally, Michelle Segar, PhD, MPH, is working toward identifying gender differences in promoting physical activity at the Michigan Institute for Clinical and Health Research.
Cancer: Cancer is another leading cause of death in women. Cancer survivors often experience a significant impact on self-image and quality of life. At the Graduate Center of the City University of New York, Tracey Revenson, PhD, is involved in a number of projects examining women's sexual quality of life after cancer, fear of recurrence, and the interaction of gender and written emotional disclosure on psychosocial adjustment to cancer. At the MD Anderson Cancer Center, Michelle Cororve Fingeret, PhD, developed the Body Image Research and Therapy Program directed toward helping women adjust to body image changes caused by their illness or treatment. Also at MD Anderson, Ellen Gritz, PhD, has conducted extensive research on smoking cessation and the adverse effects of cigarette smoking on lung cancer in women. Dr. Gritz also contributes to programs at MD Anderson that advance the recruitment, retention, promotion and recognition of women faculty in cancer-related science and practice. Addressing the effects of cancer in young women on future fertility, Wendy Tayer, PhD, at the University of California-San Diego serves on the Oncofertility Consortium, a project aimed at preserving fertility (via egg retrieval/storage) in young female cancer patients. Dr. Tayer also provides valuable clinical training at the UCSD Moores Cancer Center. Finally, Loh Siew Lim, PhD, is involved in research investigating the benefits of information accessibility and social support to breast cancer patients in Malaysia through the "Staying Abreast, Moving Ahead" program at the University Malaya Medical Centre.
Adolescent/Young Adult Women: A number of SIG members' projects focus on behavioral health issues particularly relevant to young women. At the University of Pittsburgh, Denise Charron-Prochownik, PhD, RN, CPNP, FAAN, designed a web-based preconception counseling program for teens with diabetes. The program, Reproductive Health Education and Awareness of Diabetes in Youth-for Girls (READY-Girls), seeks to help adolescent girls with diabetes prevent unplanned pregnancies, thereby decreasing the risk of pregnancy-related complications. Zaje Harrell, PhD, (Michigan State University) has several projects underway examining how mental health and gender consciousness are related to alcohol and tobacco use in college women. Another of Dr. Harrell's projects focuses on how race (as well as gender) influences college drinking behaviors. At Massachusetts General Hospital, Christina Psaros, PhD, is currently working on a study of HIV risk behavior among adolescent women in the province of KwaZulu Natal, South Africa.
Women and Aging: In 1991, the National Institutes of Health established the Women's Health Initiative (WHI) to identify the most common causes of death, disability and impaired quality of life during the postmenopausal period. Currently, Judith Ockene, PhD, MEd, (University of Massachusetts Medical School) is conducting a number of WHI-supported projects aimed at understanding the effects of hormone therapy, diet, vitamin/mineral supplementation, depression, and anti-depressant use on the health of both younger and perimenopausal women. Dr. Ockene's other NIH projects include a study examining whether soy isoflavones are effective at reducing menopausal vasomotor symptoms. At the University of Louisville, Tamara Newton, PhD, designed the Women's Stress and Aging Study to examine the long-term mental and physical health consequences of trauma for women. Given that women are at greater risk than men for negative consequences following physical or psychological trauma, Dr. Newton hopes to provide insight into the relationships between intimate partner violence/abuse, posttraumatic stress disorder, and biological mediators of aging-related chronic disease in postmenopausal women.
Perinatal Health: Women's Health SIG members are active in research, clinical, and teaching activities dedicated to improving the reproductive health of women before, during, and after pregnancy. Christina Psaros, PhD, is working on a study examining the effectiveness of cognitive-behavioral therapy for preventing depressive relapse in women planning pregnancy. Anca Gaston, MA, (also the 2009 winner of the Women's Health SIG student research award) is conducting a study at the University of Western Ontario that examines the efficacy of an action and coping planning intervention on physical activity levels and positive mood in pregnant women. Leanne Mauriello, PhD, (Pro-Change Behavior Systems, Inc.) just recently received a second phase of funding from the CDC to continue a program of research focused on developing a computer-based program to assist underserved pregnant women with making behavioral changes and testing it in an effectiveness trial. At the University of Kansas, Natalie Stevens, MA, is currently developing measurement tools that can be used to assess women's preferences for and perceptions of involvement in healthcare during childbirth. These tools will be used to examine whether achieving one's desired level of personal control during childbirth improves postpartum adjustment.
Importantly, Women's Health SIG members are also responsible for psychological services becoming an important part of an integrated care model within Obstetrics and Gynecology and Primary Care. For example, Kathryn Kanzler, PsyD, provides clinical and consultation services at the Wilford Hall Medical Center for patients presenting with a range of obstetric and gynecologic conditions as well as training to residents and staff in behavioral health topics. She has also contributed her expertise on depression and behavioral health issues affecting pregnancy and childbirth to the development of the VA/Department of Defense Clinical Practice Guidelines (CPGs).
The above descriptions are just a few examples of the type and range of work that is represented by Women's Health SIG members. Still, there is no doubt that our members are actively addressing the most urgent health concerns that disproportionately and/or exclusively affect women. Furthermore, many senior SIG members have given their time and expertise to support more junior women who are following the same line of research or work.
The call to action to create a stronger presence of women's health within the Society still remains. We have made good strides, but there is much more to do. Our co-chairs outlined the following goals in the 2008 Outlook article: increasing symposia on women's health topics, advocating for greater representation of society members with expertise in women's health as abstract reviewers, and increasing communication of research, practice, and career development information via the Women's Health SIG listserv. As a society, we need to continue to work toward those goals. More of a presence of the Women's Health SIG is being achieved at annual meetings, but there is still opportunity to increase the focus on women's health in the programming of the annual meeting. At the upcoming 2011 Annual Meeting & Scientific Sessions the SIG will continue to address issues related to funding women's health research which will include a presentation from the Office of Research on Women's Health. The Women's Health SIG continues to work to increase our presence and involvement in the society, and to facilitate more awareness of the great work our members are doing to advance women's health.