2010 Society of Behavioral Medicine Achievement Awards: Applications Open
The Society of Behavioral Medicine is now accepting applications for its 2010 Achievement Awards. If you would like detailed information about the awards and/or how to apply please visit the SBM homepage at www.sbm.org. Recipients will be presented with their respective awards at the 31st Annual Meeting & Scientific Sessions of the Society of Behavioral Medicine, April 7-10, 2010, in Seattle, Washington.
Awards:
Distinguished Scientist Award
Selection for the Distinguished Scientist Award will be based on total career achievement. Nominees must have achieved great scholarly distinction (i.e., made a series of distinguished empirical contributions or contributed substantially to the development of new theories or methods).
Research to Practice Dissemination Award
The Research to Practice Dissemination Award recognizes an individual's contributions and exemplary work in translating or extending behavioral medicine from research into practical application, dissemination, or implementation. Eligible candidates may have made substantial contributions to any phase of translational work, including a) development of new and effective treatments, b) promoting uptake of effective, sustainable health promoting interventions into new contexts; or c) fostering development of practice-based research.
Early Career Investigator Award
Selection of the Early Career Investigator Award will be based on total career achievement and review of a representative published paper.
Outstanding Dissertation Award
2010 is the thirteenth year that SBM will recognize excellence in Student/Trainee Members' research through the Outstanding Dissertation Award
Distinguished Student Awards
Once again SBM will be offering the Distinguished Student Awards from funds raised through the Advocacy & Membership Development Campaign and funds donated by Springer Science + Business Media. These awards will be provided to students who demonstrate outstanding academic and professional potential in the field of behavioral medicine.

Excellence in Research
Excellence in Service Delivery
Travel Scholarship

Distinguished Research and Clinical Mentor Awards
For many of us there was one individual who really stood out during our training. It may have been our advisor or a faculty member who took a special interest in our work. This award recognizes these individuals for their outstanding service as a mentor in clinical or research settings.
Excellence in Behavioral Medicine Training Program Award
The purpose of the Excellence in Behavioral Medicine Training Program Award is to identify and honor a training program at any level that provides behavioral medicine training. The training program in question can be research and/or clinically focused and can occur in any discipline, but especially with an interdisciplinary approach.
For more information about the award nomination process including criteria and submission instructions, please visit www.sbm.org
Nomination and Application Submission Information
Please note: The deadline for submission of all 2010 SBM Achievement Awards applications and supporting materials is 11:59 p.m. Eastern time, November 16, 2009. All applications must be submitted via the SBM website, www.sbm.org, by this deadline in order to qualify as a 2010 award nomination. All award winners will be notified via e-mail by no later than January 29, 2010, from the SBM national office.
For questions regarding the achievement awards, please contact the SBM national office:
Holland LaFave
Project Manager
E-mail: hlafave@sbm.org
Phone: (414) 918-3156
Awards Committee Overview
Karen A. Matthews, PhD, Awards Committee Chair
Every year at the annual meeting of the Society of Behavioral Medicine the contributions of scientists, clinicians, and training programs are acknowledged by formal awards.
Why are the awards given? Our society is fortunate to have members who have made many outstanding contributions to developing the evidence for understanding the etiology of important human diseases, for designing and testing evidence-based interventions, and for promoting translations of research into practice. We believe it is important to recognize these contributions, both for us to reward people for their exemplary work and to feel a sense of pride in the accomplishments of our colleagues. Our members are at multiple career stages so we have chosen to recognize both senior and junior scientists. We also recognize the importance of outstanding educators and training programs, responsible for preparing the future generations of scientists and clinicians.
Who is charged with selecting the awardees? The Awards Committee is the standing committee charged with selecting recipients of the Distinguished Scientist Award, Early Career Investigator Award, and Research to Practice Dissemination Award, and with ratifying the award recipients under the purview of the Education, Training, and Career Development (ETCD) Committee. The Committee is composed of senior members of the Society of Behavioral Medicine, currently Karen A. Matthews, PhD (Chair), Michael G. Goldstein, MD and Laura L. Hayman, PhD, RN, FAAN. Every year one member rotates off and a new member is selected by the Chair and approved by the President. The qualifications for each award are listed elsewhere in this Newsletter.
What is the process for selecting awardees? Nominations are requested in this Newsletter and on the Web site and due in November. The types of materials requested are curriculum vitae, supporting letter, and papers, as appropriate. For the Distinguished Scientist Award, Early Career Investigator Award, and Research to Practice Award, each committee member independently reviews the qualifications and rates them. Then the ratings are discussed together by committee and a final selection is made. The committee has the challenge of identifying one person, when often we have many very deserving individuals. We are very proud of the accomplishments of the recipients but at the same recognize that others are meritorious as well.
The ETCD selects recipients of the Outstanding Dissertation Award, Distinguished Student Awards, Distinguished Research and Clinical Mentor Awards, and the Excellence in Behavioral Training Program Award based on the applications submitted online, following a similar process. Special Interest Groups award members within their groups and are asked to nominate candidates for the general awards. The President of the Society of Behavioral Medicine also recognizes the contributions of professional service to the society.
We hope this brief explanation is helpful to understanding why and how awards are given. Please join us in the process, both in nominating deserving recipients and in joining us at the ceremonies recognizing their work.
Overview of Education, Training and Career Development Activities
Barbara Stetson, PhD, Education, Training and Career Development Council Member
Have you heard about SBM's initiative to help members navigate their career development? As a Society focused on the needs of its members, SBM recognizes that education and training needs vary over the course of one's career. Many SBM members have carved out interesting and unique careers. For many, careers have evolved over time with varied pathways; taking turns through research, clinical work, administration and even public advocacy. As an interdisciplinary and rapidly developing field, changing roles and goals during a career may become the norm for those of us working in Behavioral Medicine. SBM aims to provide support and resources for Behavioral Medicine education and training - spanning careers across the continuum from trainee to senior levels and including careers that may follow varied paths rather than what might be thought of as a traditional ladder.
SBM has many existing resources for members -across the career span. For a quick overview: The Education, Training and Career Development Council (ETCD) has coordinated a number of activities at the Annual SBM meeting, including the availability of Expert Consultation Service, opportunities to have dinner and discussion with Experts and Annual Meeting Programs related to Education, Training and Career Development. Recent popular programs included a Roundtable on Clinical Work in Behavioral Medicine Careers and Panels on Improving Negotiation Skills in Behavioral Medicine Careers, Achieving a Healthy Work/Life Balance and Graduate Research. SBM Members may access a number of useful educational resources via the SBM Web site (www.sbm.org). By clicking the link to the Education, Training Council and Career Development, members may both access and post course syllabi. Current syllabi content in this library covers interdisciplinary undergraduate and graduate courses related to behavioral medicine. Valuable training resources related to Evidence Based Behavioral Medicine are also available from the SBM Web site by linking to the Evidence Based Behavioral Practice (EBBP) Project. Resources for EBBP registrants include on-line training in conducting EBBP process with clients and communities, choosing and using EBBP tools, conducting systematic reviews and teaching resources and syllabi.
A new, special SBM Working Group on Career Trajectories in Behavioral Medicine has also been formed to further the career development outreach efforts of SBM. This group is focusing on identifying key career trajectories that are likely to be part of behavioral medicine's future, identifying the key transition points, and pinpointing specific strategies that SBM could use to prepare and support members to gain knowledge and skills to pursue career goals. Some of the challenges that have been identified include learning and integrating new technology and biobehavioral advances into career development, and learning and mastering new outreach skills such as public education and advocacy. We encourage you to contact us with your ideas on how SBM can better meet your career development needs. Please e-mail SBM President Dr. Francis J. Keefe (keefe003@mc.duke.edu) with your suggestions and recommendations. These emails will be forwarded to the Working Group for their consideration.
Look for the upcoming Annual Meeting in Seattle to address cutting edge Education Training and Career Development issues through special symposia and presentations.
Using Information and Communication Technologies to Close the Health Disparities Gap
Nicole R. Keith, PhD, Member of the Ethnic Minority and Multicultural Health SIG
Physical activity (PA) is an effective tool in improving health. Yet few Americans, and even fewer minority and low-income individuals, meet the recommended guideline of obtaining 150 minutes of PA each week. Lack of PA participation at least partially explains health disparities in minority and disadvantaged populations. Participation barriers are multilevel. Environmental barriers include poor or no sidewalks or walking trails, lack of green space, traffic, and fear of crime. Resource barriers to PA participation include time, cost, childcare, and travel limitations. PA participation may be intrinsically impeded by the participant's lack of motivation, knowledge and/or social support. Recognizing and eliminating PA barriers in the most resource-limited communities will likely aid in improving PA participation levels for all Americans.
Behavioral medicine research has identified the need for PA programs that provide frequent contact to achieve regular and sustained participation. Group-based PA interventions have been effective in helping participants achieve and maintain recommended PA levels. Group programs are limited because they generally require individuals to overcome participation barriers. Thus, group-based PA programs have not yet met their full public health impact potential. Behavioral scientists have tested several technologies to overcome barriers and increase participation in PA programs. In the last two decades technologies included the use of videos, DVDs, and cable television programs. More recently, PA interventions have been delivered through Web-based technologies. Current interventions intend to capitalize on early technologies while using more advanced information and communication tools (i.e. internet, automated calling, or video-conference) to deliver social support, tailor messages, and modify activities based on the individual's response to and level of participation in technology-delivered activities.
Technologically-based interventions delivered to individual homes eliminate most barriers to PA participation. Travel and time are addressed as participants only need to be at home to receive the intervention and can elect when to participate. Children can be monitored by the participant while he/she receives counseling or direction. If there is frequent interaction among the participants and counselor, and the program is regularly accessible, the participant's motivation, knowledge, and perception of social support availability may be improved. However, the cost barrier might not be addressed through the use of technology. The extent to which personal costs could impede individuals in disadvantaged situations from participating in technology-based programs must be explored. Also worthy of investigation is whether individuals with low-levels of education and resources would accept a technology-based PA intervention.
Much of the current research focusing on technologies for PA interventions targets a well-educated, economically advantaged population. Few technology-based interventions target lower income or minority populations. Failure to recruit these populations may be due to perceived issues with internet access. However, Bensley et al. (2006) successfully conducted a Web-based evaluation of 39,541 low-income women in the Special Supplement Nutrition Program for Women, Infants and Children (WIC), who completed web-based interventions in seven states. Campbell (2009) evaluated internet use among minority seniors living in low-income residential buildings and found with training, the Web is a viable health information tool. Although few in number, there are other studies supporting the tenet that Web-based programs can be used to promote PA among vulnerable populations. More research is needed. As behavioral scientists make progress in improving PA interventions through technology use, it is important that minorities and the disadvantaged are recruited and their needs are considered in order to avoid further widening of the health disparities gap.
Health and Decision Making SIG News
Sara J. Knight, PhD and Jamie L. Studts, PhD, Health and Decision Making SIG Chairs
The 2009 Annual Meeting of the Society of Behavioral Medicine (SBM) in Montreal marked the first meeting of the Health Decision Making (HDM) Special Interest Group (SIG). About thirty of the HDM SIG's fifty members networked and discussed plans for the coming year, including programming for the 2010 meeting. The HDM SIG has started a listserv to encourage information exchange, scientific debate, and mentoring. We welcome new members from all disciplines to participate in the early growth and development of the HDM SIG. It is an exciting time in the SIG and there are many opportunities to contribute to its direction.
The HDM SIG was founded to build a vigorous scientific and educational program in health decision making within SBM. HDM SIG members have a special interest in understanding informed decision making by patients and the general population, shared decision making between patients and health professionals, and clinical decision making by health professionals. SIG members are engaged in research in a wide range of domains including risk perception and risk communication, health literacy and numeracy, patient preferences, clinical judgment and medical decision making, the role of affect in decision making, and the development and use of decision aids and decision support tools. The scientific and professional work of SIG members influences health policy, patient and health professional education, health communication, and informatics.
The HDM SIG has identified several priorities for its initial growth:
fostering communication and collaboration among its members,
developing and offering activities through SBM venues that will enhance the collective knowledge of health decision making among SBM members,
providing high quality peer review of abstracts and manuscripts on decision making topics submitted to SBM meetings and publications,
providing guidance on the science of health decision making to SBM committees, SIGs, and councils.
The HDM SIG is the point of contact for liaisons between SBM and other organizations relevant to health decision making such as the Society of Medical Decision Making and the Society for Judgment and Decision Making.
Students, fellows, and junior faculty members are especially welcome in the HDM SIG. Mentoring activities are planned for the 2010 Annual Meeting in Seattle. The SIG will sponsor an annual award for the best health decision making research presented (either poster or oral) by a trainee at the annual meeting. The nomination process for the award will take place immediately after notification of acceptance for presentation at the conference. The winner will be determined by an expert panel put together by the SIG's Awards Committee (Mary Politi, PhD, and Marc T. Kiviniemi, PhD). Watch the SBM HDM listserv for further details about the award and nomination process.
For additional information about the HDM SIG, please contact the HDM SIG Chairs, Sara J. Knight, PhD, at sara.knight@ucsf.edu, or Jamie L. Studts, PhD, at jamie.studts@uky.edu.
IPC SIG News
William Sieber, PhD, Editor for Integrated Primary Care SIG
With the new administration in Washington and significant efforts focused on health care reform, Integrated Primary Care SIG members are more active than ever in helping shape health care by integrating behavioral medicine into primary care. While much remains to be worked out in Congress about the specifics, the emphasis placed on primary care and health promotion/disease prevention suggests SBM members will play a vital and growing role in U.S. health care. Some of our members' activities are summarized here.
Patient Centered Medical Home and Behavioral Medicine
Many efforts to transform primary care service delivery are occurring through the concept of the Patient Centered Medical Home (PCMH). The PCMH is a delivery model that holds great potential to produce better health care outcomes and control cost. The unprecedented focus on health care reform to include the PCMH has created the "perfect storm" to facilitate the integration of behavioral health and primary care in ways that have not been possible in the past. Among the core principles of the PCMH are that there be a whole person orientation and that care be coordinated and/or integrated.
Legislative actions related to PCMH include House and Senate committees calling for payment increases for primary care services and that make provisions for the PCMH. The House, the Ways and Means Committee, the Energy and Commerce Committee, and the Education and Labor Committee introduced a bill that provides $350 million for Medicare PCMH pilot projects, and the Senate Health, Education, Labor and Pensions (HELP) Committee has introduced legislation authorizing grants for new education and training programs in medical schools and residency programs that support the PCMH.
IPC SIG members, such as Christopher Hunter, PhD (SIG chair), are involved in organizations and task forces that facilitate the development and implementation of the PCMH. The Patient-Centered Primary Care Collaborative (PCPCC; http://www.pcpcc.net) is "an open forum where health care stakeholders freely communicate and work together to improve the future of the American medical system." The collaborative hosts an annual summit and provides multiple resources for individuals interested in PCMH. The PCPCC formed a Behavioral Health Task Force, which includes behavioral health subject matter experts from across the country who have created a set of behavioral health in primary care talking points for the PCPCC. These talking points delineate the range of options for integrated-collaborative behavioral health in the PCMH.
The IPC SIG has worked to contribute to the policies related to the PCMH and to support practitioners and research within the PCMH. In October 2008 the IPC developed a policy paper that was distributed to the Obama administration highlighting the need for integrated care (See Outlook, fall 2008). IPC SIG members have conducted workshops at SBM annual conventions teaching practitioners skills for working in an integrated setting, and collaborate with other organizations such as the Collaborative Family Healthcare Association to inform providers about the most effective methods for delivering care in an integrated setting. Practitioners and researchers working in primary care environments will need to consider how they fit into the PCMH as this will likely be a guiding force in primary care for many years.
The Collaborative Care Research Network (CCRN)
Ben Miller, PsyD; Rodger Kessler, PhD, ABPP and others are leading efforts in creating a sub-network of the American Academy of Family Physicians National Research Network. The Collaborative Care Research Network (CCRN) was created to develop and implement a national, practice-based research agenda to evaluate the effectiveness of collaboration between mental health and primary medical care. With the emergence of the patient-centered medical home concept and demonstrations, it is clear that such services are to be a prominent dimension of responding to patient and families' health needs. A patient centered medical home without mental health fails. However, there is an equally crucial need to evaluate the effectiveness of such collaborative care in ways that are both useful to primary care practitioners, and answer the important questions that have and will be raised. The recent Agency for Healthcare Research and Quality (AHRQ) systematic review concluded that integrated and collaborative care was generally effective but that currently there was no evidence to support that any particular models were superior, or that we can identify specific elements that account for effectiveness. They conclude with a call for effectiveness research to respond to these issues. The CCRN is a first step in answering this call. For information or to enroll, visit: www.aafp.org/nrn/ccrn
A New Approach for Multiple Health Behavior Change
Megan Oser, PhD, Member of the Multiple Health Behavior Change SIG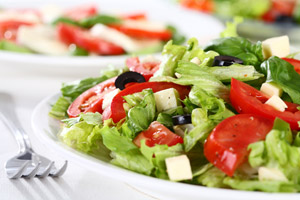 Interventions promoting change in more than one health behavior at a time present unique challenges. The question of when a sequential versus simultaneous treatment approach is warranted to target multiple health behaviors illustrates one such challenge (Prochaska et al., 2008). The presentation by Bonnie Spring, PhD, at the 2009 Annual SBM Conference about weight loss and smoking cessation was a prime example of research targeting interrelated health behaviors. Dr. Spring's work and a recent review article by Prochaska and colleagues (2008) highlight mixed findings whereby simultaneous health behavior change sometimes results in iatrogenic effects and sometimes synergistic helpful effects. Prochaska et al., (2008) claim that, to date, no theory of behavior change directly addresses how to intervene on more than one behavior simultaneously. Solutions to the question of sequential vs. simultaneous treatment might be more informative if the question is reframed to identify common principles of health behavior change shared across separate treatments (Moses & Barlow, 2006).
Clinical behavior analysis provides one theoretically coherent approach to determine when it may be effective and how to intervene on multiple health behaviors. Given that multiple poor health behaviors often co-occur, with the majority of US adults engaging in two or more health risk behaviors (Fine et al., 2004; Pronk et al., 2004), evaluating the function of health behaviors rather than viewing such behaviors as separate problems suggests useful points of intervention. When topographically different health behaviors are serving the same function it may be beneficial to target these behaviors simultaneously. In other words, change in one behavior may support change in another co-occurring behavior if they share the same underlying mechanism.
For example, if an individual is consuming high fat foods when feeling emotionally distressed as well as living a sedentary lifestyle maintained by depression, then both health behaviors (poor diet and lack of exercise) are hypothesized as functioning to obtain immediate short-term reinforcement and avoidance of negative emotions. Using this framework, the intervention would target emotion regulation processes hypothesized to result in multiple health behavior change. Similarly, an individual may be forgetting to take his/her prescription medications and also complains of being too busy and forgetting to eat breakfast. In this case, both health-related behaviors may be conceptualized as a function of poor stimulus control. Simple behavioral interventions aiming to integrate cues into the daily routine may facilitate these new health behaviors becoming more habitual. However, if poor medication adherence is a function of poor rule generation (e.g., "medications hurt me" or "feeling good means that I do not have to take my medications") it is unlikely that establishing cues in the patient's environment will lead to better adherence. Couching each health behavior in the context in which it commonly occurs is crucial to successfully changing multiple health behaviors with a single intervention. Identifying which behavioral processes to modify by examining shared contingencies maintaining different albeit co-occurring health behaviors (e.g., deficits in self-control) would open a potentially promising door to the emerging field of MHBC.
References
Fine, L., Philogene, G., Gramling, R., Coups, E., Sinha, S. (2004). Prevalence of multiple chronic disease risk factors. 2001 National Health Interview Survey. American Journal of Preventive Medicine, 27, 18-24.
Moses, E. & Barlow, D. (2006). A new unified treatment approach for emotional disorders based on emotion science. Current Directions in Psychological Science, 15(3), 146-150.
Prochaska, J., Spring, B., Nigg, C. (2008). Multiple health behavior change research: An introduction and overview. Preventive Medicine, 46, 181-188.
Pronk, N., Anderson, L., Crain, A. et al. (2004). Meeting recommendations for multiple healthy lifestyle factors. Prevalence, clustering, and predictors among adolescent, adult, and senior health plan members. American Journal of Preventive Medicine, 27, 25-33.