Diabetes SIG Update
Jennifer C. Averyt, MS, Diabetes SIG Co-Chair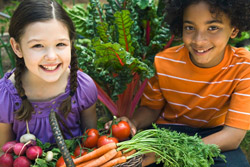 The mission of the Diabetes SIG has been to create a forum for members of the Society of Behavioral Medicine with a shared interest in the advancement of behavioral and psychological research in diabetes. Our goals are to: 1) increase the presence of high-quality behavioral medicine research in diabetes at the SBM conference; 2) encourage interdisciplinary collaboration among researchers, clinicians, educators, and public health advocates that emphasizes the importance of the prevention and treatment of diabetes; and 3) support professional networking and the training of young investigators and students interested in diabetes research.
Since 2009, the Diabetes SIG has attempted to reach these goals through collaboration with the Obesity & Eating Disorders and Physical Activity SIGs and through Annual Meeting events that have been developed based on the interests of our current members. In 2010, we offered an NIH Grant Writing Workshop for Diabetes Researchers led by Christine M. Hunter, PhD. In addition to learning more about the process of grant writing through the workshop, attendees were given the opportunity to submit brief proposals in order to receive feedback from senior researchers and NIH staff. In 2011, the Diabetes SIG sponsored a "Behavioral Research in Diabetes: Meet the Experts" midday meeting to allow students and early career investigators to discuss research methodology, funding mechanisms, and career development within a small-group consultation setting. In the future, we hope to offer similar events that will encourage mentorship and professional networking among members.
At this year's meeting in New Orleans, the Diabetes SIG sponsored its first pre-conference course on qualitative research methods entitled "Integrating Qualitative Research into Behavioral Science: Expanding How We Think about Human Behavior." The course was developed following a discussion regarding the importance of qualitative methods at the 2011 Diabetes SIG meeting. In behavioral diabetes research, qualitative methods can help researchers to generate hypotheses for quantitative research and provide insights that can be used to help interpret quantitative findings. Presentations at the course were given by experts in the field including Heather L. Stuckey, DEd, Marilyn D. Ritholz, PhD, and Elizabeth A. Beverly, PhD. Participants were able to learn about qualitative methodology, strategies to develop qualitative research questions, and examples of recent qualitative studies in behavioral diabetes research.
In addition to the pre-conference course, the 2012 Annual Meeting highlighted many of the research accomplishments of current members. Increasing the presence of diabetes-related research at SBM has been one of the primary goals of Diabetes SIG. Since 2009, there has been an increase in poster presentations, paper sessions, and symposia related to behavioral research in diabetes. This year's diabetes-related paper sessions included presentations on management of type 1 diabetes in children and adolescents, biopsychosocial issues in diabetes, adherence to treatment regimens, and diabetes and depression.
The Diabetes SIG is looking forward to planning additional events for the 2013 Annual Meeting in San Francisco. We have also encouraged collaboration between Annual Meetings by creating and distributing a database of members' research interests and areas of expertise. We hope this list will increase research collaboration and facilitate mentorship for students and early career investigators. We welcome any SBM members with an interest in diabetes to join our SIG. If you are interested in joining or would like to discuss collaborating with the Diabetes SIG at future meetings, please contact the current chair, Korey K. Hood, PhD, at hoodk@peds.ucsf.edu