PRESIDENT'S MESSAGE
Society of Behavioral Medicine: Strengthening SBM, Ensuring our Impact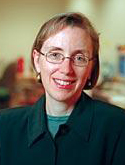 Karen M. Emmons, PhD
Karen M. Emmons, PhD, Society of Behavioral Medicine President
Two months into my year as SBM President, I am delighted to have the opportunity to share with you the key initiatives that I will be working on this year, along with our outstanding Board, Council and Committee Chairs, and our members. I inherited a society in strong shape, thanks to the leadership of my predecessors. We have weathered the current economic climate with a fairly stable membership, have had outstanding attendance at our last two meetings, and are about to launch a second journal. The Publications and Communications Council and the Editors are working together closely, and thinking about some innovative ways to connect the journals and provide synergy. In August, we will serve as hosts for the International SBM meeting which is shaping up beautifully thanks to the efforts of the many SBM members who have been actively involved in ISBM's Board and Program Committee. During the past year, Francis J. Keefe's, PhD, outstanding leadership focused on expanding our efforts in early career development to include consideration of career trajectory over the work lifespan. This has been important foundational work, and Frank has agreed to continue leading the Working Group on Career Trajectories in Behavioral Medicine, for which I am very grateful. Frank also led us through some strategic planning, which helped the Board to identify its key priorities for the coming years. Our Development Committee is about to launch their activities for the next year to help us to ensure that we have the resources needed to meet our goals and objectives.
Over the next year, I will focus on three areas that I feel are very important for the Society's continued growth and development.
Grow and invigorate our membership
We have made good strides towards supporting trainees and early career professionals. The Working Group on Career Trajectories will also ensure that we consider the career development needs of more senior members. I would also like to see us identify opportunities to actively engage individuals at all career levels from a broad range of fields that intersect with behavioral medicine. It is important that we think about what effective research and clinical teams of the future will look like, and ensure that our Society reflects those disciplines. There are great synergies developing between the work of the Working Group and the Education, Training, and Career Development Council. The Membership Council, Scientific and Professional Liaison Council, and Program Committee also play important roles in this effort, and I look forward to working with them to continue to grow our membership, and to re-engage members who have become less active. We are also continuing an effort started last year to develop synergy among our members who work in or collaborate with the VA system. After a very high-energy initial meeting at the 2010 Annual Meeting, a listserv has been established, and additional activities are being developed. Our Special Interest Groups (SIGs) also offer fantastic opportunities for members to be engaged in substantive issues relevant to their work. I hope that all members will consider affiliating with a SIG, if they aren't already, and will actively engage in the SIGs' numerous opportunities for learning and collaboration.
Ensure a strong focus on solution-oriented research and evidence-based practice
Two critically important activities for SBM in the coming years should be to consider how we might increase the use and application of our current evidence base, and to develop evidence in gap areas. We are actively planning for ways in which the 2011 Annual Meeting content can contribute to these goals, through evidence reviews, engagement with policy-makers, and seminars that address translational research. We are also currently working with members of the Publications and Communications Council to develop a communication strategy and invigorate the SBM website, and hope to use the website to connect members to relevant learning opportunities throughout the year. The launch of our new journal, Translational Behavioral Medicine: Practice, Policy, Research, will provide a key opportunity for us to showcase the impact of behavioral medicine research, and to continue to address gaps in the evidence base. Another critical activity for SBM is to contribute to efforts to maintain a strong funding base for behavioral medicine research. I have convened a working group to help me explore ways in which the Society can be actively involved in ensuring that behavioral medicine research is a high priority for federal funding.
Increase the population and policy impact of behavior medicine research
We are at a critical moment in U.S. history, when there is the opportunity for meaningful health care reform in the United States. Although many may feel that more can be done through legislative reform, it is critical that we take advantage of the opportunities that we currently have, and prepare for those that may develop. Given the key role that behavioral medicine plays in health promotion, disease prevention, and chronic disease management, we cannot afford to sit by, passively waiting for invitations to engage in the dialogue. We must identify opportunities for natural experiments that will help inform prudent and cost-effective policy change, work together with colleagues from a wide range of disciplines who are dedicated to policy reform, and seek out opportunities to educate policy-makers about contributions that behavioral medicine has made to improved public health and health care.
A number of activities are underway related to the impact of our science. First, the Health Policy Committee has begun to identify areas with significant opportunities for policy development, and to develop an action plan for writing policy briefs and creating other opportunities for integrating policy expertise with behavioral medicine scientific content. Although many SBM members individually have been very actively involved in policy efforts, I hope that we can increase the coordination of our efforts, for a louder and stronger voice. We will be providing policy-relevant learning opportunities throughout the year, through identification of relevant webinars, a webinar offered by the Health Policy Committee, and seminars at the 2011 Annual Meeting. We also hope to use our National Leadership Award to highlight practice or policy successes that were based on a foundation of behavioral medicine research. We have a great line-up of speakers for the 2011 Meeting who can uniquely address the intersection between behavioral medicine research and health policy.
Health care reform, which was passed just before our 2010 Annual Meeting, provides clear opportunities to enhance behavioral medicine impact on health. As we explore these opportunities, we need to ensure that health reform does not further expand disparities between population groups, and that the advances that we have made in one area become learning opportunities for other challenging problems. I have established two new working groups, one focused on Health Informatics, which will help identify opportunities for behavioral medicine integration into electronic health record requirements, and the second on Health Reform, to identify: (1) specific ways for behavioral medicine to engage in roll-out of health reform mandates; and (2) key organizational partnerships that we should develop.
As we move into the next decade, it is critical that we as a field and a Society continue to push our scientific boundaries related to disease prevention and management, break out of our silos, and strengthen the connection between behavioral science, practice, and policy. I am energized and excited about what the future holds for SBM, and am so honored to serve as its President. I see our organization playing an active role in shaping policy discussions and scientific innovation. The activities planned for this year fit well with the theme for the 2011 Annual Meeting: "Behavioral Medicine: Accelerating our Impact on the Public's Health." I look forward to working with the membership to ensure that we sustain a vibrant Society that has an active role in shaping the health agenda for our nation - its health depends on it.