CLASSIFIEDS
UMass Memorial Medical Center has Two Health Psychologist Opportunities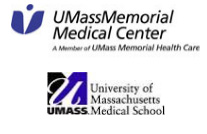 We are expanding again! UMass Memorial Medical Center, the academic teaching hospital and clinical partner of The University of Massachusetts Medical School, is inviting applications for two positions. Both positions are full time positions based within the Health Psychology group of the Psychiatry Department at UMass Memorial Medical Center/University of Massachusetts Medical School.
Transplant psychologist with expertise in substance abuse treatment. The person in this position will be a member of the interdisciplinary team in the pediatric and adult solid organ (liver, kidney) transplant services.
Consultation-liaison psychologist. The individual will provide health psychology interventions to a broad range of medically compromised individuals at bedside in our large academic medical center hospital system. The individual will also provide consultation to medical treatment teams across all areas of the hospital.
In addition to clinical work, the positions include a focus on teaching psychology and medical trainees. The positions also provide an academic appointment to the medical school commensurate with experience. The pursuit of research activity/interests is supported and encouraged.
Requirements:
PhD/PsyD in clinical psychology (health psych focus preferred) from APA accredited program
Must have completed an APA-approved clinical psychology internship
Graduate and post-doctoral fellowship training in health psychology and/or addiction preferred
Licensed/license eligible in Massachusetts
ABPP Board certified in clinical health psychology or willing to become BC when eligible
Our Department of Psychiatry has a large clinical faculty with clinical, teaching, and academic opportunities at www.umassmed.edu/psychiatry. We offer faculty development programs, commitment to quality care, training, and research opportunities, all within a great living and learning environment in central Massachusetts.
Interested candidates are encouraged to submit CVs and letters of interest to:
Amy Wachholtz, PhD
Assistant Professor and Director, Health Psychology
c/o psychiatryrecruitment@umassmemorial.org
As the leading employer in the Worcester area, we look to draw talent and ideas from individuals of different backgrounds and viewpoints. AA/EOE