Health Policy Committee Releases Briefs, Visits Capitol Hill
Policy-based health practices and decisions work their way into the very corners of public and private lives. Depending on policies and practices, children might engage in five hours of school-based physical activity per week, or, in some instances—none. Teens in one community might be prohibited altogether from frequenting indoor tanning salons but, in a different community, frequent them with parental permission. Patients with diabetes in one state benefit from state-financed diabetes self-management programs whereas patients in another state do not, given restraints on state financing.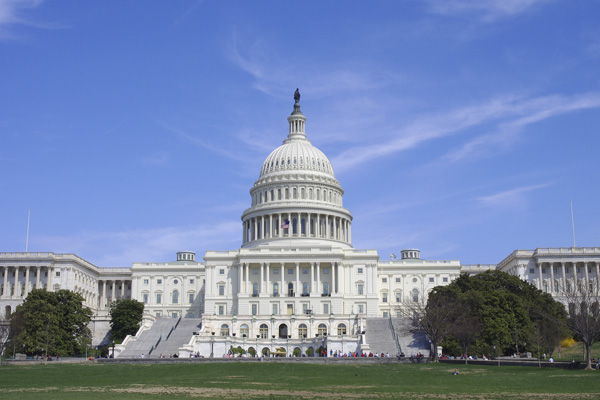 Policies matter. Recognizing their critical importance, Society of Behavioral Medicine (SBM) Health Policy Committee members, under the leadership of committee chair Marian L. Fitzgibbon, PhD, have so far this SBM year released two evidence-based policy briefs—and more are in the pipeline. Visit SBM's website to read the briefs:
Although drafting briefs requires careful research and significant time, Dr. Fitzgibbon is excited about the brief-writing process, which fosters efficiency by partnering senior and early- to mid-career SBM members. "Senior people," she says, "who don't necessarily have time to write, can quickly point to the most relevant evidence; early- to mid-career people, while also pressed for time, are often eager to learn from senior SBM members and therefore willing to put in the writing time. It's a healthy 'marriage' "
The goal in researching and writing policy briefs is to foster evidence-based policy changes that improve health. Writing them, however, is only part of the strategy; publication and dissemination, as wide as possible, is the other part. Several brief authors have seen their work published in SBM's journal, Translational Behavioral Medicine, read by thousands of scholars throughout the country. Additionally, last fall, SBM leadership including Past President Dawn K. Wilson, PhD, President Lisa M. Klesges, PhD, Dr. Fitzgibbon (who is also SBM's president-elect), and seven other SBM Board members, who all understand the potential impact of SBM's policy work, visited 14 congressional offices and drew health aides' attention to the briefs and the important issues they highlight.
Throughout her upcoming SBM presidency, Dr. Fitzgibbon and other SBM leaders will be identifying like-minded societies and organizations interested in endorsing SBM policy briefs and disseminating them through their own channels. "These contacts," she notes, "will not only deepen our impact but likely lead to relationships that enrich our policy work. I'm tremendously excited about SBM's growing capacity to shape polices that truly matter and I appreciate the guidance and hard work of all committee members:" James Aikens, PhD; Joanna Buscemi, PhD; Catherine (Katie) Davis, PhD; Edwin Fisher, PhD; Russell Glasgow, PhD; Laura L. Hayman, RN, PhD, FAAN; Dr. Klesges; Judith K. Ockene, PhD, MEd, MA; Kenneth Tercyak, PhD; Dr. Wilson; and Amy L. Yaroch, PhD.