Child and Family Health SIG Update
Marisa Hilliard, PhD, Cincinnati Children's Hospital Medical Center; Child and Family Health SIG Outlook liaison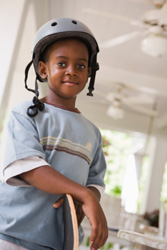 The Child and Family Health (C&FH) SIG comprises SBM members with clinical and research interests related to the health and well-being of children, adolescents, and their families. Our work spans behavioral, biological, cognitive, emotional, and social functioning within youths' social and family networks.
Since our last update in the Winter 2010/2011 issue of Outlook, members of the C&FH SIG have been engaged in activities in support of our mission of promoting child health and development, preventing childhood illness and injury, and fostering family adjustment to pediatric chronic and other physical conditions through high-quality collaborative research. For example, our membership offered its collective input into areas of child and family health that could be addressed through SBM's new policy initiatives, and are also collaborating on the NIH project for Grid-Enabled Measures (GEM) database. Dr. Jin-Shei Lai and colleagues published a study in the Journal of Pediatric Psychology (volume 36, issue 7) describing the development of a screener for cognitive deficits in children at-risk due to medical conditions. This assessment instrument combines cognitive functioning and family factors into a tool to promote preventive care. Dr. Mia Vieyra and colleagues shared behavioral and complementary medicine approaches to pain management as part of a multidisciplinary symposium on pediatric pain in France, "Méthodes Complémentaires & Douleurs De L'Enfant" ("Complementary Medicine Approaches to Pediatric Pain Treatment"). Dr. John Livingstone is developing a multimedia resource for parents, teachers, and pediatricians, which joins neurological, behavioral, family systems, and personality theories to promote shared decision-making and behavioral management in the context of pediatric chronic conditions. And finally, our SIG Chair, Dr. Kenneth Tercyak, was recently appointed Director of Behavioral Prevention Research at Georgetown's Lombardi Comprehensive Cancer Center where his research focuses on youth and family health promotion and cancer/smoking prevention. These are but a few examples of how C&FH SIG members are advancing the field of behavioral medicine for children and families.
We hope to see you at the SBM annual meeting in New Orleans this April, where many more of the C&FH SIG members will be sharing their latest and greatest findings. Please join us for our SIG's midday meeting on Friday, April 13th (11:45 a.m. - 12:45 p.m., 2nd floor, room Marlborough A). The C&FH SIG Student Award and the Award for Outstanding Research in Child and Family Health will be presented, highlighting examples of excellence in research conducted by our SIG. In addition, a member-nominated expert in pediatric behavioral medicine - Dr. Alan Delamater of the University of Miami - will be delivering an invited presentation titled "Behavioral Medicine Research in Pediatric Diabetes: Advances and Opportunities." The C&FH midday meeting promises to be an exciting opportunity to network and catch up on the latest happenings of this SIG. We look forward to seeing you there!
The C&FH SIG is growing fast and we welcome input from SBM members about ideas and opportunities that could advance our mission. If you are interested in becoming a member of the SIG, please contact Ben Stumpf, Program Manager for the Society of Behavioral Medicine at bstumpf@sbm.org. C&FH SIG members are also welcome to submit ideas and suggestions for SIG-related activities through our listserv: childfamily_sig@list.sbm.org. For more information, check us out online (http://www.sbm.org/sig/child_family/) or contact the chair, Dr. Ken Tercyak, at tercyakk@georgetown.edu