Spotlight on Education and Training in Behavioral Medicine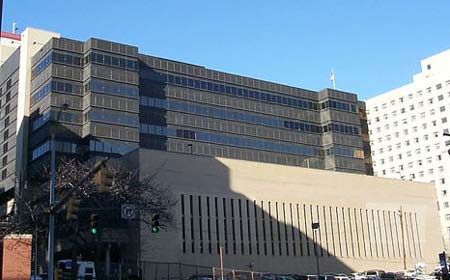 The University of Pittsburgh School of Nursing offers clinical and research training programs in a well-ranked University environment. The Dean of the School of Nursing is Jackie Dunbar-Jacob, a nurse/psychologist and Past President of SBM. In addition to traditional undergraduate nursing programs, a number of post-baccalaureate and post-master certificate programs are offered in a variety of areas. Continuing education is also offered for advanced practice nurses and nurse educators. Several graduate programs at the masters and doctoral levels are offered. Notably, U.S. News and World Report ranks the graduate program 7th "Among America's Best Graduate Schools." This large School of Nursing has 80 full time faculty and is adjacent to the University of Pittsburgh Medical Center. The School of Nursing is also highly ranked with regard to research funding from the National Institutes of Health (NIH).
Notably, the School is the site of the Center for Research in Chronic Disorders, which is a P30 Center funded by the National Institute for Nursing Research. The objective of the Center is to provide infrastructure support for an active, interdisciplinary center of excellence for research in the management of treatment regimen (adherence) in chronic disorders. The School of Nursing is also actively involved in the leadership of the Community Partners Program core of the Clinical and Translational Science Institute (CTSI), which is housed in the School of Medicine and funded by the NIH National Center for Research Resources. The CTSI fosters ongoing communication to build informed communities that collaborate in the generation of research hypotheses, conduction of research studies, and translation of research findings into practice. One of its primary functions is the development of a sustainable institutional program to engage the community in clinical and translational research.
With regard to education and training opportunities within this rich behavioral medicine research environment, the School of Nursing offers a range of certification and master's and doctoral degree options.
Certificate Options are available to offer options for skill sets beyond the current degree held. These opportunities allow for broadening educational preparation and increasing marketability both at the post-baccalaureate level and in post-Master's certificate programs in clinical programs and in specialty role programs.
Master's programs include 4 tracks as well as the option for a minor. The 4 program tracks include: 1) Advanced Specialist Role with preparation for nurses who want to assume a leadership role within the profession of nursing and the healthcare system. Specialty skills may focus on administration, education, informatics, or research, 2) Clinical Nurse Specialist, focusing on organizational leadership in patient care, consultation, program design, care coordination, problem solving, monitoring, application of research evidence to clinical practice and teaching. Specialty foci includes adult medical/surgical nursing and psychiatric/mental health nursing, 3) Nurse Anesthesia, a Masters of Science in Nursing program resulting in eligibility to sit for national certification to become a Certified Registered Nurse Anesthetist (CRNA), 3) Nurse Practitioner, to prepare principal providers of healthcare who have the knowledge and skills to identify health risks, promote wellness, diagnose and manage illness, prescribe medications and other treatments, and mobilize needed resources for patients. There are five areas of concentration within this major: Acute Care, Adult, Family, Neonatal, Pediatric and Psychiatric Primary Care. Each of these 4 comprehensive master's programs may be supplemented by adding a minor and a second skill set. Minors are available in administration, education, informatics, and research.
With one of the oldest nursing doctoral programs in the country, the University of Pittsburgh School of Nursing offers two programs to develop nursing leaders, the PhD program and the Doctor of Nursing Practice (DNP) program.
The PhD program in nursing was launched in 1954. The School offers both the MSN to PhD and BSN to PhD options. The PhD program prepares nurses for academic roles and for positions as clinical investigators and/or leaders in the profession. The purpose of the PhD in the nursing degree program is to prepare scholars who will discover and extend scientific knowledge that advances the science and practice of nursing and contributes to other disciplines. Objectives are to enable graduates to: generate new knowledge through research and testing of theory, examine the trends and factors that influence the generation of knowledge and its use in health care, contribute to solutions that advance health care in a culturally diverse society through communication of knowledge to the scientific community and reflect a nursing and interdisciplinary perspective in research and scholarly endeavors. Opportunities exist for interdisciplinary study with an emphasis on the development of expertise within a focused area. Students receive mentored research experiences throughout the program. Research interests and expertise of doctoral program faculty reflect a diversity of educational backgrounds and research experience. Early in the program, the student selects an area of research emphasis. This research interest must match a faculty member's research emphasis. The research emphasis areas focus on adolescent health, chronic disorders, critical care, women's health, technology, and genetics and are in keeping with the goals and mission of the University, its resources and cooperating agencies, and with the expertise of the School of Nursing doctoral faculty. The PhD program in Nursing also requires a focal concentration to be taken outside the School of Nursing.
The Doctor of Nursing Practice (DNP) program prepares nurses within a clinical focus (NP, CNS) or a systems focus (Nursing Administration). This practice-focused doctoral program prepares nursing leaders for the highest level of clinical nursing practice beyond the initial preparation in the discipline. Throughout the program, clinical, organizational, economic, and leadership skills are emphasized. Graduates with this terminal clinical degree will be prepared for roles in direct care or indirect, systems-focused care. A focus of the program is developing the skills to be able to affect the healthcare delivery system by evaluating the evidence base for nursing practice, becoming leaders in the clinical arenas, establishing standards and policies, and meeting the needs of diverse healthcare systems. The DNP program focuses on practice that is innovative and evidence-based, reflecting the critical appraisal and application of research.
Education Program Information Contact:
Julius Kitutu, PhD, Director of Student Services
jmm@pitt.edu
Tel. 412-624-2408

General Information and Dr. Dunbar-Jacob Contact:
Stephanie Duplaga
sdup@pitt.edu
Tel. 412-624-7838