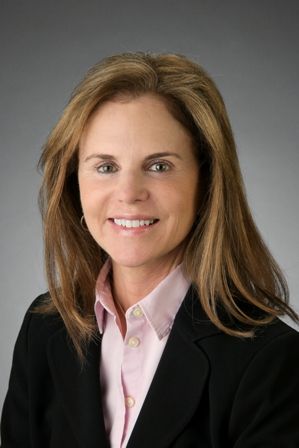 Marian L. Fitzgibbon, PhD
President's Message: Drivers of Health Care Change, and the Opportunities They Create
January 2016
The Society of Behavioral Medicine (SBM) 2016 Annual Meeting is almost here. Our Program Committee has organized a powerful session lineup that centers around one key word: change.
Whether you work in an academic, government, clinical, industry, or other setting, you know that health care and how we conceptualize the prevention and treatment of chronic care are changing faster than ever. We must adapt. As behavioral medicine professionals, we must also work to make sure these changes move us forward—creating better research, better interventions, and better patient outcomes. I sincerely believe the Annual Meeting will help us do that.
Meeting sessions will examine drivers of change (e.g., policy and advocacy, health care reform, technological advancements, funding landscape changes) and the opportunities those changes create (e.g., expanded access to health care, use of digital tools to impact health, partnerships with channels that were traditionally "not health"). The meeting will broaden how you think about your research, your career, and the translation of behavioral medicine evidence.
In particular, our keynote speakers will examine digital health and non-traditional ways of improving health.
Opening keynote presenter Sean Duffy, CEO and co-founder of Omada Health, will share results from Omada Health's online diabetes prevention program, which is based on the national Diabetes Prevention Program and engages patients in 16 weeks of interactive sessions.
Keynote presenter Jeanette Betancourt, EdD, senior vice president of community and family engagement for Sesame Workshop, will explain how Sesame Street programming is specially designed to teach children and families about healthy lifestyle habits.
Keynote presenter Jody Heymann, MD, PhD, dean of UCLA's School of Public Health, will discuss bridging the gap between research and policymakers by translating research into policies and programs that improve individual and population health worldwide.
Keynote presenter Andrew Hoffman, PhD, will speak about why academics must make themselves heard in public and political spheres. He will explain how academics can inspire action and help society make wise choices.
As SBM president, I will also deliver a keynote address. I will be talking about changes that put behavioral scientists at a crossroads, where many need to forge new research and career directions.
I hope you can join us. This year's meeting is being held in Washington, DC, from March 30 to April 2. If you have not already registered for the meeting, be sure to do so before the end of this month so you pay the discounted, early-bird rate.
I am saddened that my presidential year will come to an end at the Annual Meeting—but I can think of no higher note on which to leave my post. Looking forward to seeing you in DC!
All my best,

Marian L. Fitzgibbon, PhD
President
Society of Behavioral Medicine
---
President's Message: 'Leading' the Way
October 2015
New initiatives at the Society of Behavioral Medicine (SBM) might be best summed up with one word: lead. With your needs in mind, SBM is developing a leadership training program that will help advance mid-career behavioral scientists into the next stage of their careers. We are also exploring options for partnerships that would allow members to lead the digital health industry in a direction that is more evidence-based.
Guiding Mid-Career Scientists
Plans are rapidly moving forward for a new SBM leadership institute for mid-career behavioral medicine scientists. Creating this institute is one of my presidential initiatives, and it means a great deal to me. Early career decisions are critical in helping formulate a solid career trajectory. However, too often we overlook mid-career people, who are at a pivotal point in their careers, when guidance and mentoring would help them make the crucial decisions regarding leadership opportunities and important next steps that will impact the many years ahead.
As such, this institute will focus on two domains: leadership skills and self-knowledge. In a recent survey, SBM members indicated they were most interested in the following specific topics:
learning skills to become an effective leader and/or mentor;
assessing and planning for career ladder/trajectory opportunities;
understanding personal attitudes and behaviors that impact leadership effectiveness;
conflict resolution; and
negotiating skills regarding salaries and promotions.
We plan to pilot the program in conjunction with next year's Annual Meeting. Approximately 24 participants will meet March 29-30 (just before the Annual Meeting) for an intensive two-day training, supplemented by prior readings and self-assessment. Participants will engage in skill-building exercises, meet with coaches and mentors, and identify a leadership project to be completed during the subsequent year and presented at the 2017 Annual Meeting.
Stay tuned for details on how to apply!
Strategically Bridging the Gap between Industry and Evidence-Based Science
Digital health industry representatives are increasingly asking SBM members for help developing products that are evidence-based and, therefore, effective. As you and I know, while some apps and other digital health products reflect an evidence base, many do not. Evidence-based products can help improve users' health and build rich data banks of keen interest to behavioral medicine researchers.
SBM recently partnered with the University of Pittsburgh Katz Business School to determine how we can connect our members with industry. Sue Cohen, PhD, will use SBM as a case study in two of her classes; students will be tasked with creating a business plan for how SBM might leverage members' behavioral medicine expertise into an industry consulting enterprise. SBM leaders will make sure any resulting actions are carefully thought out and align with SBM's core values and ethics.
Again, stay tuned for more details!
As you can see, exciting things are happening at SBM! I hope these new endeavors will truly help our members lead the way and improve health.
All my best,

Marian L. Fitzgibbon, PhD
President
Society of Behavioral Medicine
---
President's Message: New Leadership and Governance Plans
June 2015
I started my one-year term as the 37th president of the Society of Behavioral Medicine (SBM) about two months ago at our 2015 Annual Meeting. I'm honored to be holding the position, and I'm excited about what we can accomplish together in the next year. Chief among my aims are a new leadership development institute, continued SBM governance work, continued engagement of policymakers, forging stronger ties with other professional organizations, and a fabulous 2016 Annual Meeting.
Presidential Plans
As president, I intend to create a leadership institute primarily for mid-career members. In academia and as a professional society, we spend much time nurturing and mentoring students and early-career individuals. We similarly take time to celebrate the research and achievements of our more seasoned colleagues. Mid-career people tend to get less attention and it is my hope that an SBM leadership institute could address this critical gap, focusing on issues such as mapping career trajectories; balancing research, teaching, clinical, and service responsibilities; choosing academic versus industry versus other career opportunities as your career advances; development of leadership skills; and successful negotiating. These are some of the topics that we have begun to identify, and we are looking forward to crafting a comprehensive program that will serve the needs of our members.
I have formed a task force that will begin to identify how to best address the content of this type of program as well as both short- and long-term goals. The initial goal will be to pilot a first version of the program at next year's annual meeting.
Continued Governance Work
During my year as SBM president, the society will also continue the governance work started by immediate SBM Past-President Lisa M. Klesges, PhD. A year ago, Dr. Klesges convened a Governance Working Group and tasked it with making recommendations for increasing societal efficiency, improving coordination and communication among SBM bodies, and strengthening connections with members. Such recommendations were presented to the SBM Board in April. Refining those recommendations and implementing them will be a priority for me throughout 2015-16.
The group's recommendations overall focus on clarifying and strengthening board member roles and achieving alignment with SBM's four specific strategic directions.
Annual Meeting Success
Last but not least, I would like to highlight the success of the 2015 Annual Meeting in San Antonio that was attributable to the vision and hard work of Dr. Klesges, 2015 Program Chair Lila J. Finney Rutten, PhD, and 2015 Program Committee Co-Chair Kathleen Wolin, ScD. Special thanks to each of them and to the full 2015 Program Committee. Meeting attendance was strong, keynotes were inspiring, and networking was at its best.
SBM's 2015 Achievement Awards were also presented at the Annual Meeting. My sincerest congratulations to all award winners. Two of the awards come with the honor of delivering a master lecture at the following Annual Meeting. I hope you'll keep an eye out at SBM 2016 for presentations from Colleen M. McBride, PhD, recipient of the Distinguished Scientist Award, and Michael G. Goldstein, MD, recipient of the Jessie Gruman Award for Health Engagement.
Planning for the 2016 meeting has begun. The theme will be "Behavioral Medicine at a Crossroads: 21st Century Challenges and Solutions." We have already started to identify outstanding speakers and want our membership to come away from the 2016 meeting with enhanced knowledge, skills, and renewed energy as to the incredible impact of behavior and behavioral medicine on health and health outcomes.
The 2016 meeting will be here before we know it; with it will come the end of my presidency. I plan to make the most of my time before then. I hope you'll help me by sharing any comments, concerns, or questions. SBM is nothing without its members, and your input is valued above all else.
Thank you for reading, and thank you for your commitment to SBM.

Marian L. Fitzgibbon, PhD
President
Society of Behavioral Medicine