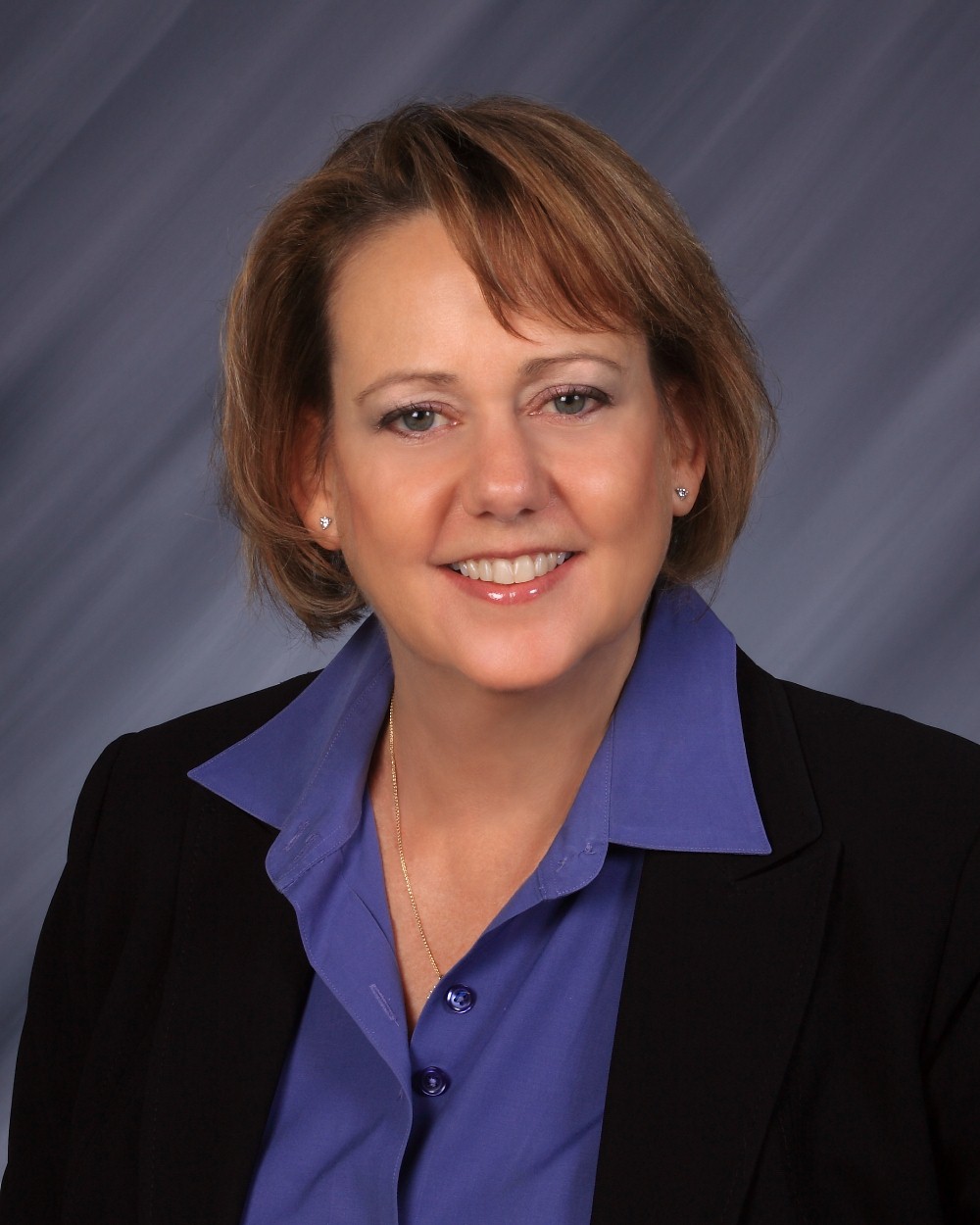 Dawn K. Wilson, PhD
Behavior Matters: The Impact and Reach of Behavioral Medicine
Published April 2013
It is with great pleasure that I begin my term as the 35th President of the Society of Behavioral Medicine. I came back from the Annual Meeting in San Francisco energized and excited about the innovative advances that our SBM members presented throughout the conference. After reflecting on the conference I decided to highlight some key research in my President's Message as a means for disseminating timely findings that are innovative and which have potential for high impact and reach.
In particular, SBM researchers have continued to make strong advances in the policy area and the presentation on "Early Evidence that Policy Changes are Working to Reduce Children's Obesity Levels and Daily 'Energy Gaps': Lessons Learned for Future Research" left me really encouraged about the gains we are making in this critical area. Organized by the Robert Wood Johnson Foundation (Authors: C. Tracy Orleans, PhD, Robert Wood Johnson Foundation; Tina J. Kauh, PhD, Robert Wood Johnson Foundation; Amy E. Woodrum, Robert Wood Johnson Foundation; Claire Wang, MD, ScD, Columbia University; James F. Sallis, PhD, University of California-San Diego, Active Living Research; Laura C. Leviton, PhD, Robert Wood Johnson Foundation; Neel Koyawala, Robert Wood Johnson Foundation; Diego Reinero, Robert Wood Johnson Foundation; and Marjorie A. Gutman, PhD, Gutman Research Associates), this session focused on progress in discovering, applying and evaluating interventions with the potential to halt or reverse rising trends in youth obesity and to address disparities in its prevalence and health tolls – highlighting SBM members' contributions to this work (see Figure 1 below).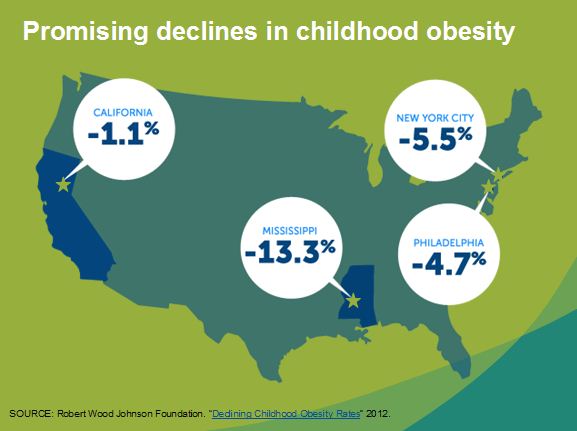 Fig. 1 Promising declines in childhood obesity. Source: Robert Wood Johnson Foundation.
This presentation highlighted that after three decades of climbing steadily, childhood obesity levels appear to be leveling off in response to media coverage and broad-spectrum school- and community-based policy/environmental strategies to raise children's everyday levels of physical activity and lower their intake of high-calorie, non-nutritive foods and beverages – reducing the cumulative small daily "energy gaps" (surpluses of calories consumed over those expended) which produced the epidemic over a period of 30 to 40 years. The panel focused on declines in childhood obesity levels recently reported by cities and states across the country following the implementation of comprehensive (i.e., multi-component) strategies, including statewide restrictions on high calorie snacks and beverages in school or the creation of joint use agreements for community use of school recreational facilities during non-school hours (see Figure 2 below).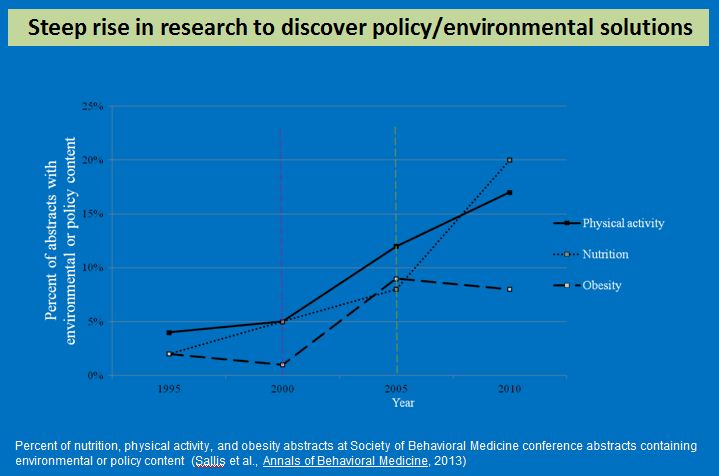 Fig. 2 Steep rise in research to discover policy/environmental solutions. Source: Sallis et al., Annals of Behavioral Medicine, 2013.
Presenters in this session portrayed the growing number of state and citywide successes as hopeful signs that the epidemic can be reversed, and highlighted unique opportunities to learn more about what it will take to achieve further progress in halting or reversing childhood obesity levels overall and in high-risk socioeconomic and racial/ethnic populations. For instance, California (the site of this year's SBM meeting) offers enormous research opportunities – both because childhood obesity levels declined statewide, and also because wide variability across the state – with falling rates in some counties and rising rates in others and affords the chance to identify critical ingredients for positive change. Philadelphia, the site of next year's meeting, also was singled out for showing that economically-challenged communities with high rates of childhood obesity can not only reduce their rates overall, but do so in a way that helps to close the disparities gap. In response to broad cross-sector efforts, obesity levels fell citywide among Philadelphia's K-12 public school students, with largest improvements among African American boys and Hispanic girls. Panelists concluded that these declines in BMI have temporal associations with policy and environmental changes that likely affect the balance of calories-in and calories-out, and which help us narrow our focus onto the pool of interventions that are both powerful enough to merit further tests and feasible for many communities to employ. Panelists recommended improved measurement of intervention elements and outcomes, introduced a new "caloric calculator" for estimating intervention effects on children's average daily "energy gaps", and closed with recommendations for translating breakthrough research results and recommendations to policymakers and community leaders.
Given the theme on technology this year, I also found the presentation of C. Barr Taylor, MD, Stanford University School of Medicine, "Using Technology for Prevention in Defined Populations: Body Image, Obesity and Eating Disorders" extremely innovative. His work provides a model for how technology can increase the reach of evidence-based interventions to provide combined universal, targeted/selected and indicated interventions to defined populations and increase relevance by tailoring programs to individual needs. He notes the need for behavioral science researchers to focus on outcomes in populations, to use new models for more rapid program development, revision and implementation, and to use technology strategically, recognizing where links to "off-line" approaches are key.1, 2, 3 In particular, these population approaches that integrate technology into community-based contexts – such as his work in college students and school-based populations – have the potential to make national and international impact on improving health behaviors at a population level (see his full 2013 Annual Meeting presentation slides for specific examples of his work).
The research presentations that I have highlighted here are just a few examples of the high-impact and reach-related efforts that will continue to provide the scientific base for policy, public health and healthcare reform efforts in the coming year. As President it is my goal to not only broaden our visibility as a scientific community but to partner with leading organizations that are already at the forefront of influencing national policy. So stay tuned for more exciting updates as our policy leaders on the SBM Board continue to build on SBM strengths in these areas over the coming months.
Look for monthly updates on exciting advances as I continue to add research contributions of SBM members each month and provide updates on expanding our strategic plans for partnering with like-minded organizations on health policy issues. Our Program Committee Chair Elliot J. Coups, PhD, is already working hard on planning for an outstanding 35th Anniversary Program for the Society of Behavioral Medicine to be held in Philadelphia, PA, on April 23-26, 2014. Given that our theme is "Behavior Matters: The Impact and Reach of Behavioral Medicine," we have already lined up fantastic speakers in such areas as health economics and translation of evidence-based interventions. Look for on-going updates each month here on the SBM website President's Message.
I welcome your thoughts and input on the activities in the coming months and I highly recommend joining our society if you are not already a member. You will receive Annals of Behavioral Medicine and Translational Behavioral Medicine as part of your membership benefits, which are two very visible journals in the field. If you want to be more involved in our society please contact us and we will assure that opportunities are provided for you.
All the Best,
Dawn K. Wilson, PhD
President
References
Taylor CB, Bryson S, Luce KH, Cunning D, Celio A, Abascal LB, Rockwell R, Dev P, Winzelberg AW, Wilfley DE. Prevention of eating disorders in at-risk college-age women. Archives of General Psychiatry, 2006, Aug, 63:831-8. PMID: 22137366
Jones M, Luce K, Osborne MJ, Taylor K, Cunning D, Doyle AC, Wilfley DE, Taylor CB. A randomized controlled trial of an internet-facilitated intervention for reducing binge eating and overweight in adolescents. Pediatrics, 2008,Mar;121(3):453-62.
Taylor CB, Taylor K, Jones M, Shorter A, Yee M, Genkin B, Burrows A, Kass AE. Rizk M, Redman M, Romer P, Williams J, Wilfley DE. Obesity prevention in defined (high school) populations, International Journal of Obesity Supplements, 2012, 2, S30–S32; doi:10.1038/ijosup.2012.
Behavior Matters: The Impact and Reach of Behavioral Medicine Part 2
Published August 2013
This continues to be an exciting time for the field of behavioral medicine, given the increasing national attention on public health issues that highlight the need for behavioral and social science approaches for preventing and treating chronic diseases. I highlight some of the key areas in which the leadership of the Society of Behavioral Medicine is working hard to continue to protect and grow the future of our field. Two important lessons that I have learned in the past year as I have reached out to partner with other organizations are 1) that our strength lies in our ability to provide evidence-based approaches for developing effective interventions in real life settings and 2) that the multidisciplinary nature of our society continues to thrive and position us well for the future that will embrace more complex models of understanding health and disease prevention.
Over the past several months, national agendas have increasingly focused on the importance of behavioral and social sciences as related to prevention, health promotion, healthcare and policy issues. You may have seen the recent editorial by Dr. Robert Kaplan (Director of the Office of Behavioral and Social Sciences Research at the National Institutes of Health), "Stirred, Not Shaken: The Social Sciences Are Already Shaking," in response to a recent attack on the field of behavioral and social sciences by Nicolas Christakis in The New York Times (July 19, 2013). Christakis argued that while traditional departments in the natural sciences have been replaced by more dynamic cross-disciplinary teams of scholars, the social sciences have stagnated. Dr. Kaplan elegantly notes that while new programs in the natural sciences have evolved over the years so, too, have programs in the social sciences. He provides specific details of many new national ones including programs in public health and population sciences, behavioral economics, and social system design and engineering for human problem solving, as well as in transdisciplinary fields that include personal health informatics and computer human interactions. In short, Dr. Kaplan notes that the new generation of behavioral and social scientists are actively addressing the most serious problem we now face, which is disease burden.
More recently the F as in Fat: How Obesity Threatens American's Future report, released by the Trust for America's Health (Executive Director Jeffrey Levi, PhD) and Robert Wood Johnson Foundation (President and CEO Risa Lavizzo-Mourey, MD, MBA) showed that rates of obesity are stabilizing for the first time in the past three decades. Many states have reported progress in halting childhood obesity rates last year. Furthermore last month the Centers for Disease Control and Prevention reported decreases in obesity rates among low-income preschoolers. Exciting work by our society members is addressing the obesity prevention issue specifically in preschoolers. For example, Dr. Marian Fitzgibbon and colleagues have addressed the challenge of childhood obesity by developing and assessing individual-level behavior change interventions for non-Hispanic black and Hispanic preschool children. In a recent study with preschoolers in low-income, inner-city settings, they found obesity rates of 17% and 22% among non-Hispanic black and Hispanic children, respectively. The research team's school-based efficacy trial, "Hip Hop to Health," reduced increases in BMI in preschool children at 2-year follow-up1. In a subsequent study, they also successfully adapted the program for delivery by classroom teachers2. The team is currently disseminating "Hip Hop to Health" more widely through the Expanded Food and Nutrition Education Programs (EFNEP) and Supplemental Nutritional Assistance Program Education (SNAP-Ed).
Although we are making progress in the obesity prevention area and the statistics are encouraging, the reality is that obesity continues to be a serious problem throughout the United States with 20% of residents in every state still obese and with 13 states still showing obesity rates as high as 30%. Furthermore, 18% of deaths among black and white adults have been shown to be attributable to obesity according to Columbia University's Mailman School of Public Health report which also indicated a higher than 5% mortality rate than previously attributed to obesity. This has led investigators and policymakers to join together in thinking about new ways to frame the treatment and management of multiple morbidities by advocating for health behavior interventions that promote healthy lifestyles to improve behavioral health and quality of life outcomes across disease categories. Behavioral interventions that integrate self-management approaches can improve multiple disease outcomes, which is particularly important given the increasing prevalence of multi-morbidity and synergistic relationships between disease-related risk factors. For example, although most chronic disease interventions target single-disease outcomes, a recent trial demonstrated a self-management behavioral intervention improved both cardiovascular and diabetes outcomes3. A pre-conference workshop that is a joint collaboration with the International Society of Behavioral Medicine (President Joost Decker, PhD), Division 38, Health Psychology, of the American Psychological Association (President Kevin Masters, PhD) and the Society of Behavioral Medicine (Chair of the Multi-morbidities Special Interest Group Jerry Suls, PhD) will be addressing this important area of assessing and treating multiple morbidities at the up-coming 35th Annual Society of Behavioral Medicine Meeting in Philadelphia, PA, April 23-26, 2014. Be sure not to miss it!
These are challenging but also exciting times for us. The leadership of our society is working hard to build important and strategic collaborations with many like-minded organizations as we continue to deal with challenges in advancing the future of our field, especially given sequestration and recent attacks. I look forward to highlighting our collaborating partners on our website in the coming months. Over next few months we will also engage in important strategic planning for our society to continue to grow and support the future of behavioral medicine.
Keep up the good work!
Sincerely,
Dawn K. Wilson, PhD
President
References
Fitzgibbon ML, Stolley MR, Schiffer L, Van Horn L, KauferChristoffel K, Dyer A. Two year follow-up results for Hip-Hop to Health Jr.: a randomized controlled trial for overweight prevention in preschool minority children. The Journal of Pediatrics. 2005;146(5):618-625.
Fitzgibbon ML, Stolley MR, Schiffer L, Braunschweig CL, Gomez SL, Van Horn L, Dyer A. Hip-Hop to Health Jr. Obesity Prevention Effectiveness Trial: post-intervention results. Obesity. 2011;19(5):994-1003.
Powers BJ, Olsen MK, Oddone EZ, Bosworth HB. The effect of a hypertension self-management intervention on diabetes and cholesterol control. The American Journal of Medicine. 2009;122:639-646.
Behavior Matters: The Impact and Reach of Behavioral Medicine Part 3
Published March 2014
What a fantastic year it has been as President of the Society of Behavioral Medicine. The society has accomplished so much and is continuing to move forward on many exciting fronts. This Presidential Message provides a snapshot of some of these exciting highlights as we prepare for the 35th Annual Society of Behavioral Medicine Meeting & Scientific Sessions celebration on April 23-26th in Philadelphia, PA!
As President, I have had the pleasure of actively engaging in hill visits and have enjoyed working with dedicated leaders within SBM. In general SBM's policy efforts will continue to be focused on protecting the Prevention and Public Health Fund and NIH funding of behavioral and social sciences related research. We are currently working on a number of brief reports that advocate for primary prevention efforts. In addition, we are developing recommendations for integrating evidence-based lifestyle interventions into healthcare settings. This is a process that is still evolving and which we will continue to share information about on our website. These efforts have also been combined with building new collaborations and partnerships with organizations working in conjunction with SBM in ongoing policy efforts, some of whose logos appear on our home page! Specifically, these partners are collaborating on many fronts with joint presentations at this year's annual meeting and are participating in ongoing strategic planning efforts.
These policy efforts have also lead the Board to approve a new Policy Council that will serve in a number of capacities including as an organizing structure for interacting with the Health Policy Committee (HPC) and, pending member-ratification, a new Civic and Public Engagement Committee, previously referred to as the Public Policy Leadership Group. This year the HPC, led by Marian Fitzgibbon, continues to follow a model where early career investigators and senior investigators work together to sponsor briefs that have important policy implications. This year the HPC sponsored briefs on the crucial role of community parks on physical activity promotion (led by Sandy Slater and Natalie Colabianchi) and diabetes self-management (led by Ed Fisher, Ben Gerber and Lisa Sharp). Other briefs currently underway focus on the role of health promoters in diabetes self-management, the role of childcare settings in the prevention of childhood obesity, and the impact of physical activity on improving academic performance and cognitive functioning. The HPC is working with Translational Behavioral Medicine to publish the briefs to afford wider dissemination of our advocacy efforts.
The Public Policy Leadership Group, led by Sherry Pagoto, has focused on three critical areas of policy related work this year. First, the group published two position statements supporting health policies that are relevant to the work of SBM members (CMS policy for obesity treatment, indoor tanning bans in minors). Second, the group continues to identify critical issues for behavioral medicine researchers that have strong policy implications and that can be responded to rapidly via letters to the editor of peer review journals. Specifically, the group has published such works in American Journal of Preventive Medicine and New England Journal of Medicine. Third, the group designed programming for the Annual Meeting to engage the SBM membership on the importance of increasing the impact of our work for the public and public policy.
This year SBM members were asked to fill out a survey, the results of which would be used to guide the SBM Board of Directors in a strategic planning session. Your responses guided our leadership strategic planning efforts which have lead SBM to prioritize four important goals: 1) focusing on increasing important roles of technology and social media, and how their use can lead to novel research advances, 2) creating new methodologies for discovery and implementation – for example, using data mining, and adaptive and optimized interventions, 3) protecting current research funding streams while helping to develop creative new ones, and 4) developing standards for integrative behavioral health care.
Achieving progress in these member-identified strategic directions greatly depends on the input and help from SBM members. In the coming months SBM leadership will focus on developing an efficient, technology-mediated system that fosters and coordinates member-generated ideas and input led by Brad Hesse, David Ahern, Ellen Beckjord and Brian Keefe. One of the big changes of the Internet age is the ability for many minds to come together in solving the professional puzzles that confront us all. How do we, as a professional society, strive together in securing a bright and meaningful future for our members? How do we collectively explore new business opportunities as NIH funding remains under fiduciary pressure? How do we move our ideas from their inception in our individual programs of research into clinical and public health practice? More importantly, what can we do together to ensure that our science contributes to the health and well-being of people and patients everywhere? These are all questions that we can, and must, solve together. With that goal in mind, I am happy to announce that we will be using our SBM Web presence to facilitate a collective discussion among all members for how we can thrive among the many possible futures that may unfold before us. Soon you will be able to visit our strategic planning landing page to download a strategic planning document and to learn more about how you can make your voice heard in the society's collective action process. Participate in moving SBM forward in strategic ways by weighing in via soon-to-be-established, publicly-accessible LinkedIn discussion groups. You'll see what others are saying on a rotating series of important topics confronting behavioral medicine and be able to make your own voice heard on these important topics. Some of the topics that have come up already include: (a) integrating funding streams from public and private sources as business responds to new opportunities in health and healthcare, (b) building a model for promotion and tenure by anticipating value in the changing scientific marketplace, and (c) finding out how behavioral medicine is positioned to lead the field in "big data" analysis as reported in a recent edition of the Journal of the American Medical Association, to name just a few.
Finally I leave you with a few thoughts in anticipation of the upcoming 35th SBM Annual Meeting. Key areas will be outlined at the meeting for building future directions with policy and health care reform, with broadening our conceptual thinking about health and well-being, and with integrating behavioral genetics and neuroscience at a population level. These are exciting times and a number of featured symposia will address both continued challenges with translational reach and practice as well as with the future role of technology and digital health in a time of fast-moving advancements.
In summary, this past year has been a great time of continued growth for our organization and we continue to be well positioned for national impact on many fronts not only because of the fantastic leadership we have within the organization but because of the many members of SBM who continue to elevate the field through scientific contributions. The 35th Annual Meeting program is packed with innovations that will continue to lead to improving the health and well-being of individuals, communities and populations.
Keep up the fantastic work! Our health, happiness and public engagement depend on it!
All the Best,
Dawn
Dawn K. Wilson, PhD
President
Society of Behavioral Medicine