The objective of the SBM's SPLC is to develop and foster joint interdisciplinary programs and services with other scientific and professional organizations. The primary organizations of interest to the SPLC are those organizations where the mutual goal is to accelerate innovations in behavioral medicine through science, practice, and policy. By linking SBM to relevant external organizations, these liaisons can further expand professional networks for SBM members and create new scientific, collaborative, and other opportunities by enhancing communication between SBM and external societies or agencies. Please see the SPLC Procedures Manual for additional information.

To propose a new liaison, please complete this form.
SPLC Chair: Amy Janke, PhD
Members: Martin D. Cheatle, PhD; Catherine L. Davis, PhD; David E. Goodrich, EdD, MS, MA; Jeffrey P. Haibach, PhD, MPH; Syed W. Haider, PhD; Paul B. Jacobsen, PhD; Natalia Y. Loskutova, MD, PhD; Sherri Sheinfeld Gorin, PhD; Jennifer A. Sumner, PhD; Julie E. Volkman, PhD; Erika A. Waters, PhD, MPH; and Sandra J. Winter, PhD, MHA.
Please see the council's:
• Annual Meeting Sessions;
• Health Policy-Related Efforts;
• Digital Health Efforts; and
• Liaison Relationships
---
Health Policy-Related Efforts
SPLC Past-Chair Dr. Sheinfeld Gorin is a member of the SBM Health Policy Council. In that role, she informs the council of SPLC's linkages with professional associations that can inform and enrich SBM's policy work or lead to new policy-related initiatives. Increasingly, as SPLC further develops liaison relationships and establishes new ones, the implications for policy can be assessed in joint letters, statements, and policy briefs.
SBM and the American College of Sports Medicine (ACSM) released a joint position statement in support of increasing United States health plan coverage for exercise programming in community mental health programs. The statement has roots in a co-sponsored symposium during the 2015 Annual Meeting and has also been adapted for publication in Translational Behavioral Medicine. A commentary on the TBM article was also published in early 2017.
---
Digital Health Efforts
At the 2016 Annual Meeting, the SPLC and Technology SIG co-sponsored a midday meeting with the American Medical Informatics Association (AMIA) and Journal of the American Medical Informatics Association (JAMIA) entitled "The State of Science in Applying Bioinformatics to Enhance Patient Engagement." In conjunction with this session, JAMIA has made available to SBM members a special collection of articles on patient engagement and patient-centered care.
---
Members
Amy Janke, PhD (chair)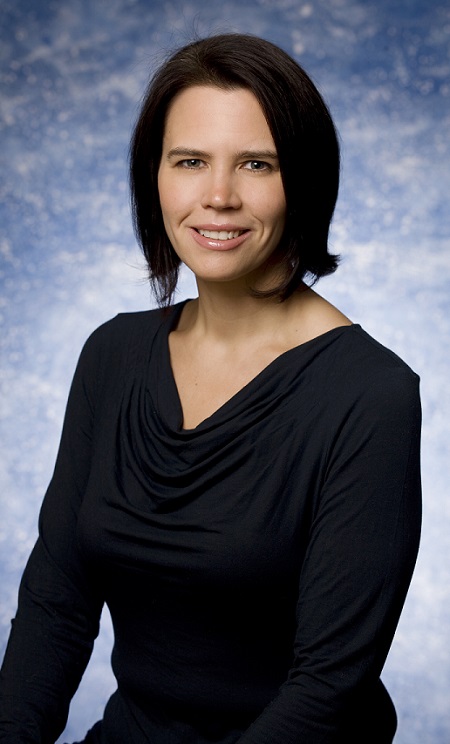 Amy Janke is Associate Professor of Psychology at University of the Sciences in Philadelphia where she also serves as the Program Director for USciences MS in Health Psychology and directs the Health Behavior Research Lab (HBRLab) on campus. She received her PhD in Clinical Health Psychology from Ohio University and her research interests focus on pain, weight, and eating behavior. Amy has served SBM previously as the EBBM SIG co-chair (2013-2016), as guest editor for the SIG special issue on "Advancing Behavioral Medicine Research: A Call to Action" published in the Journal of Behavioral Medicine (2017), and is currently lead author on a policy brief under consideration for support by the organization. As EBBM SIG co-chair, Amy worked closely with members of the SPLC to further our relationship with the Cochrane Collaboration and on initiating relationships with other organizations. As a member of the SPLC, she has worked on strengthen existing relationships through coordinated policy activities (such as briefs, endorsements) and on planning co-sponsored content for the annual meeting.
Catherine L. (Katie) Davis, PhD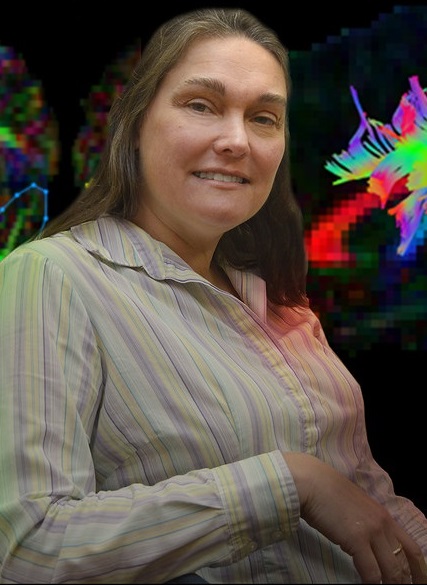 I have designed and conducted randomized clinical trials to spur evidence-based public health recommendations and programs to improve children's health during a childhood obesity epidemic. We demonstrated dose-response benefits of exercise programs on overweight children's cognition (executive function), with corresponding changes in brain function, in a field dominated by cross-sectional studies. We produced a video to disseminate this to the lay public recently, through Georgia SHAPE, the state's public health effort to address childhood obesity. http://www.georgiashape.org/story/brain-and-exercise

We demonstrated that 20 min of vigorous aerobic exercise per day for 3 mo improved fitness and reduced fatness and diabetes risk in overweight children, regardless of race, gender, family history, or prediabetes status. Schools could implement programs to include at least 20 min vigorous physical activity during the school day. Georgia has been implementing this through Georgia SHAPE's Power Up for 30! program. https://youtu.be/9Wq8EXN79E0
Liaisons: The Obesity Society
Sherri Sheinfeld Gorin, PhD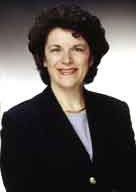 Dr. Sheinfeld Gorin is Chair of the Society of Behavioral Medicine's Scientific and Professional Liaison Council (SPLC). She is Director, New York Physicians Against Cancer (NYPAC; nypac.center), a grant-funded research and training group that works with primary care physicians to reduce health disparities in cancer prevention and screening. She has served as Senior Scientific Consultant to the Division of Cancer Control and Population Sciences, National Cancer Institute. She established and directed the first Mayo Clinic Office of Cancer Health Disparities Research, a unique entity among comprehensive cancer centers nation-wide. Prior to that, she was Associate Professor of Health and Behavior Studies, with continuous research funding in Population Sciences, Herbert Irving Comprehensive Cancer Center (HICCC), Columbia University. A Fellow of the Society of Behavioral Medicine, she has authored over 250 peer-reviewed articles, books, book chapters, and presentations.
Liaisons: Cochrane Collaboration
Julie E. Volkman, PhD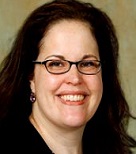 Julie E. Volkman, PhD is an Assistant Professor in the Department of Communication at Bryant University and Adjunct Assistant Professor at the University of Massachusetts Medical School, with a focus on health communication and social interactions contributing to health behavior change. Prior to joining Bryant University, Dr. Volkman was a Research Health Scientist at the Department of Veterans Affairs, Center for Healthcare Organization and Implementation Research (CHOIR) at the Bedford VA Medical Center. While at the VA, Dr. Volkman researched on grants and quality improvement projects related to eHealth technologies and public health communication (e.g., Veteran use of electronic health records, hypertension management, and patient-centered communication). Dr. Volkman also taught health communication at Emerson College, creating the College's health communication minor, and collaborating in the joint graduate program between Emerson College and Tufts University School of Medicine, where she held an Assistant Adjunct Clinical Professor position.
Erika A. Waters, PhD, MPH
Dr. Waters seeks to understand how people think about health risks and how those thoughts influence their health-related decisions and behavior. To accomplish this, she explores the rich variety of cognitive, emotional, and social factors that make it difficult for people to use health risk information effectively. Understanding these inter-relationships will enable the development of health communication and behavior interventions that aim to reduce disparities in cancer morbidity and mortality. Most of Dr. Waters' research focuses on cancer prevention, but the principles derived from her work have broader applicability to other health conditions.
One of my ongoing projects examines that factors that drive cigarette smokers' understanding of the genetic basis for nicotine addiction. This work is important because it seeks to facilitate the translation of basic genomics research to public health practice in a way that involves demographic groups that have been underserved by much prior genomics research (i.e., people who have less formal education and/or who are members of racial/ethnic minority groups). The most significant finding to date is that many smokers completely reject the idea of a genetic basis for nicotine addiction. This finding was unexpected, yet it may provide circumstantial evidence for explaining the limited efficacy of using personalized genetic testing results to motivate smoking cessation.
Liaisons: SMDM
Sandra J. Winter, PhD, MHA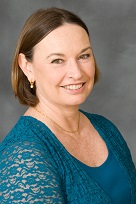 Sandra J Winter, PhD, MHA, is a Senior Research Scholar at the Stanford Prevention Research Center, Stanford University School of Medicine in California. Sandi is the Director of two programs: the WELL for Life research program that aims to build the scientific evidence-base regarding well-being to improve health and well-being globally, and the Our Voice Global Network which engages scientists and community partners from around the world in activities aimed at increasing health equity among people of all socioeconomic backgrounds and cultures.
Sandi obtained her Master of Health Administration and PhD in Public Administration (health policy track) from the University of Kentucky. She completed post-doctoral training at the Stanford Prevention Research Center under the mentorship of Dr. Abby C. King, conducting research focused on the built and social environments, and the use of technology to promote physical activity in older adults.
Sandi has been a member of SBM since 2010, during which time she has been actively involved as the Co-chair of the Aging Special Interest Group, Co-chair of the Health Policy and Advocacy Topic Area and as a member of the Scientific and Professional Liaison Council. Sandi has been a contributor to the Outlook Newsletter, been a reviewer of SBM conference abstracts and is a current SBM Leadership Institute participant.
Liaisons: ACLM, HERO
---