Welcome to the 38th Annual Meeting & Scientific Sessions of the Society of Behavioral Medicine
We are delighted to invite you to attend the 38th Annual Meeting & Scientific Sessions of the Society of Behavioral Medicine (SBM) to be held in beautiful San Diego, CA, from March 29 to April 1, 2017. The meeting will convene at the Hilton San Diego Bayfront. Built on the former site of a historic shipyard, at every window you can see the vast diversity of San Diego Bay.
The 2017 Annual Meeting Program will feature the theme, "La Buena Vista: Expanding Horizons in Behavioral Medicine." Highlighted speakers in San Diego will inspire and instruct attendees how to translate our research more broadly and effectively to impact practice and policy.
The meeting will focus on the following cross-cutting subthemes:
Translation of behavioral medicine research into policy and practice.
Addressing health disparities.
Demonstrating how digital tools can positively influence health outcomes.
Obesity across the lifespan.
Prevention and treatment in clinical care.
Social context and health behaviors.
San Diego is the perfect location to highlight the significant impact that behavioral medicine has on health and health care across settings and populations. In San Diego we have "una buena vista," a nice view, both literally and figuratively. Figuratively, we have a nice view from the mountain of valuable scientific evidence our field has created over the years. From this vantage point we should be looking in multiple directions for new horizons so we can make progress in research, practice, and policy.
Our invited speakers will represent the diversity of our members' expertise and interests. Thematic areas represented in the talks include: health in all policies; healthy eating; active living; adolescent and child health; aging; health disparities; and cancer.
San Diego, with its rich history, provides an ideal home for the 2017 Annual Meeting. We urge you and your colleagues to attend the annual meeting and share your most compelling research. Please check the website regularly to receive program updates, information about submission procedures and deadlines, as well as things to see and do in San Diego.
See you there!
Sincerely,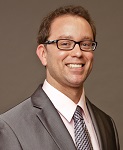 David X. Marquez, PhD
Program Chair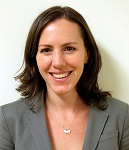 Rachel C. Shelton, ScD, MPH
Program Co-Chair