Office Hours with SBM President Gary Bennett
You ask the questions. Society of Behavioral Medicine (SBM) President Gary Bennett answers them.
Ask him anything during "Office Hours with Gary Bennett," a live conversation taking place every month. This is your chance to ask Dr. Bennett directly about his vision for SBM, the future of the behavioral medicine field, and much more. Don't miss this opportunity.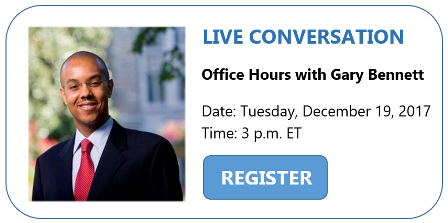 Mark your calendar for a future Office Hours.